Brendon Netto




Comment

| Europe


Follow on
The reaction of most of the Bayern Munich players at the final whistle last night is not one you'll witness too often from a Champions League winning team. The celebrations portrayed tremendous relief and redemption rather than the overwhelming and exhilarating delirium that usually engulfs the victors. Past failures certainly influenced the manner of their merriment but perhaps the impressiveness of the triumph made it all the more riveting following a well contested 2-1 win over an exceptional Borussia Dortmund side.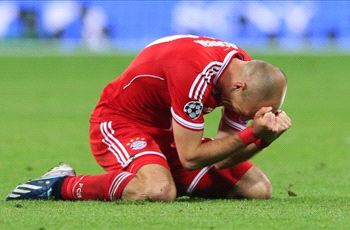 Overpowering relief
In many ways, this was arguably the most deserving Champions League triumph in recent years. The victory last night alone is not the basis for that theory but rather the numerous aspects of their long journey which culminated at the top of those 107 steps at Wembley. This Bayern side proved without a shadow of a doubt that they are the best in Europe and here's why: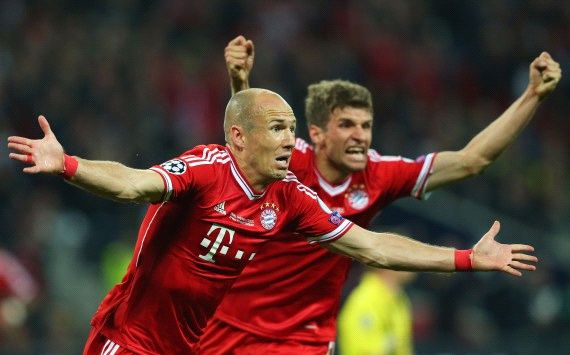 This is may not be the most convincing of arguments from a pragmatic perspective but one that must be made nonetheless. Having lost the final to Inter Milan in 2010 and then to Chelsea last year, many will argue that not only were Bayern destined to win it this time around but they already deserved it.
Last season especially, they absolutely dominated the final at their very own Allianz Arena but Chelsea, through heart, determination and a whole lot of good fortune, emerged victorious via a penalty shootout. It was incredibly harsh on the Germans who were undoubtedly the better side. It was a bitter pill to swallow but Philipp Lahm in particular urged his teammates to keep their chins up as they collected their runners-up medals.
With those two recent defeats burnt into their memory, it must have been a difficult task to keep their wits last night. Especially after Ilkay Gundogan's penalty levelled the tie; the Bavarians must have had that all too familiar sinking feeling yet again. But rather than allowing their heads to drop, they rallied and bombarded the Dortmund defense in the final 15 minutes. Amidst that psychological turmoil, they came out stronger and got their just rewards.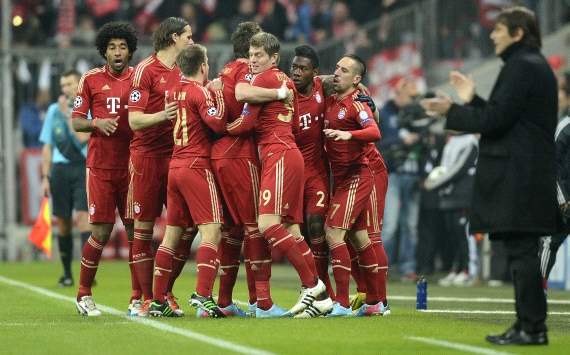 Last year, Chelsea showed little innovation when going forward and relied on hitting teams on the counter-attack. When Barcelona have won in recent years, they always displayed defensive frailties on the rare occasion that a side were able to attack them. Most other previous winners had their own strengths and weaknesses but Bayern Munich this year have been the closest thing to perfection.
If Jupp HEynckes' side have a weakness, it was never really exposed. Bayern have plundered goals in all competitions this season but they've also maintained a remarkable defensive record. They set new Bundesliga records this season for the least goals conceded and most number of clean sheets while they scored in every game. They also have the distinction of going over 360 minutes of football without conceding a goal against the likes of Barcelona and Juventus and instead put 11 goals past the Spanish and Italian giants.
Even their style of play was incredibly balanced. Barcelona were sometimes criticized for overelaborate build-up play but while Bayern normally enjoyed the greater share of possession as well, they converted that into chances. The time of possession between goal attempts were much shorter compared to that of the Catalans.
Meanwhile, they have also proved their proficiency on the counter-attack. They combine organization and physicality with craft and guile. All in all, they proved to be a well-rounded unit, more so than any European champions in recent years.
They Beat The Best to Become The Best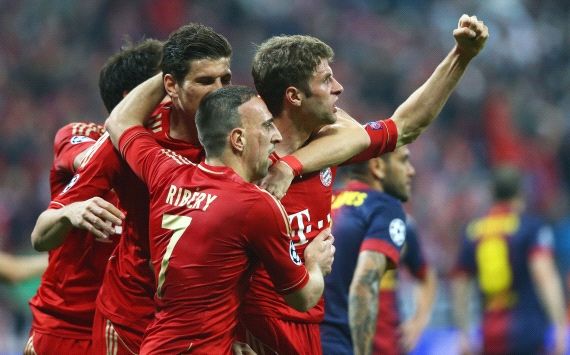 No one can accuse Bayern of having an easy route to the final this season. Their seeding ensured that they weren't in the most difficult group but they faced tough opposition in the knockout stages. Arsenal aren't the strongest English side but they posed a significant threat and the Bavarians did well to steamroll them in the first leg although they faltered in the second.
In Juventus they came up against one of the most organized sides in football and dispatched them with ease having beaten them 2-0 in both legs. The ultimate test came at the hands of the mighty Barcelona. While AC Milan and Paris Saint-Germain exposed the Blaugrana's frailties, they were eventually unsuccessful.
However, Bayern exposed those weaknesses like never before and then went on to humiliate the Spanish giants and strip them of the 'invincible' aura they possessed. They reduced the Catalans to mere mortals and then brushed them aside in style. It's not just that they beat the perceived best side in Europe but the manner in which they did that established themselves as the superior force without a shadow of a doubt.
Ultimately, they even beat their closest rivals in Germany to lift the trophy. So in theory, they conquered Germany, Italy, England and Spain, the best in European football, to rule the continent.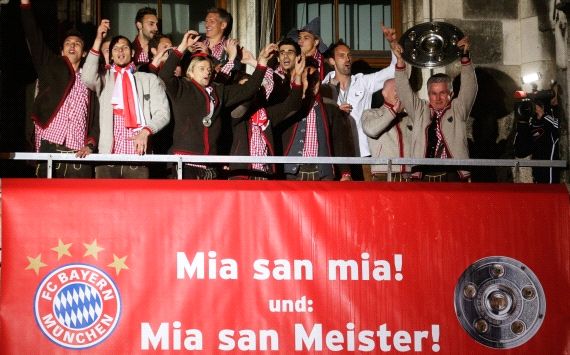 Another admirable aspect of this Bayern side is that they didn't put all their eggs in one basket. In the past, teams like Liverpool in 2005 or AC Milan in 2007 clinched European glory while desperately being below par in their respective leagues. Liverpool finished 5th in the league when they won while Milan ended the season in 4th.
Not only has Bayern won the Bundesliga but they've done so emphatically. They've sent records tumbling, finishing with 91 points, ten better than the previous best. They won the league in the fastest time (28 games) and held the biggest lead over second place (25 points). Furthermore, they are yet to play the final of the DFB Pokal and hence could end up securing the treble this season and completing a simply perfect season.
They Won a Hugely Competitive Final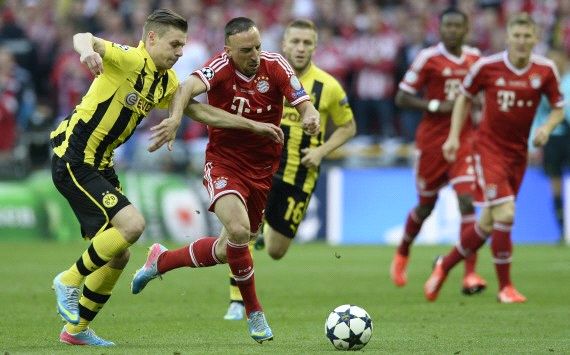 Dortmund must be credited for putting on an incredible contest. They started the brighter of the two sides and were on top for the first 20 minutes. Bayern were the better side in the final 20 minutes and the play was relatively even between those two periods. Both goalkeepers had to make some great saves and both sides squandered chances.
When Barcelona beat Manchester United in the finals of 2009 and 2011, they were comfortably the better side. Inter were superior when they beat Bayern in 2010 while the Bavarians were the dominant side despite losing last year. However, this particular final was perhaps the most even contest since United beat Chelsea back in 2008.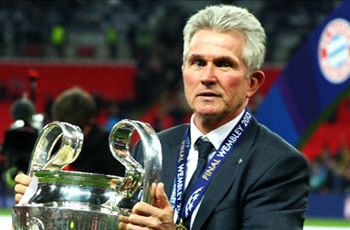 For the aforementioned reasons, Bayern's triumph shouldn't be taken lightly. In fact, it's actually quite frightening when you lay out the obstacles they hurdled to achieve what they have. Regardless of who you support, one must give credit to this Big Red Machine for conquering Europe in the uncompromising way they did. Can this European campaign ever be topped by another Bayern side? Good luck, Pep Guardiola!
Is this the most emphatic Champions League campaign in recent times? Send in your thoughts in the comments below or discuss with the writer on Twitter @BrendonNetto.
How do you stay up with football when on the move? With http://m.goal.com –your best source for mobile coverage of the beautiful game.