Brendon Netto




Comment

| Europe


Follow on
In 2003, Borussia Dortmund's financial troubles, which led to the sale of their Westfalenstadion ground, were compounded by their elimination from the Champions League. Coincidentally, it was Bayern Munich who loaned their Bundesliga counterparts €2 million so they could manage their payroll. Needless to say, there won't be any favours extended when the two teams meet at Wembley for the Champions League final tonight.
Nevertheless, it just goes to show how far Dortmund have come since then. After a period of success during the 90's, the Black and Yellows were driven to the brink of bankruptcy in 2005. After three years of scrapping in the league, Jurgen Klopp was appointed manager and thus began their return to prominence.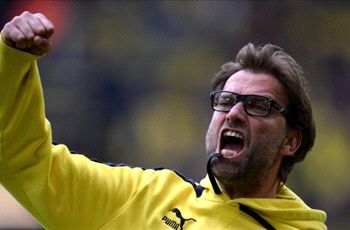 The instigator of the Dortmund revolution
Since then the club have won over plenty of neutrals with their infectious attitude and fluid and energetic brand of football that won them 2 league titles and 1 German Cup over the past three seasons. However, Dortmund are yet to be recognized as a superpower in European football. Thus, like any other successful club without the financial muscle to fend off interested parties, they've had their best players poached of late.
Their instrumental midfielder, Nuri Sahin was lured to Real Madrid for a mere €10 million, a bargain for the then Bundesliga Player of the Year although he has since returned via a brief loan spell at Liverpool. The following season, Shinji Kagawa was voted Player of the Year and Manchester United barely had to break a sweat while signing him up. Most painfully however, the club's very own prodigal son, Mario Gotze recently agreed a deal to join Bayern next season while Robert Lewandowski's future remains uncertain.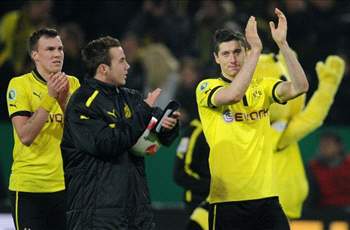 Leaving for better?
Is it even possible for any club outside the elite category to enjoy a prolonged period of success at the top without resourceful owners? Despite winning silverware, Dortmund aren't able to hold on to their players. They have a good fan-base, a fantastic stadium; they play attractive football and win trophies so the only perceivable factor missing is a large budget dedicated to players' wages.
Let's not forget that apart from the enormous salaries on offer elsewhere, there's also the added benefit of increased image rights. Take Kagawa for example. He was already a sensation in Japan during his time at Dortmund but since joining United, he's been exposed to a much larger global fan-base and has predictably become a marketing phenomenon.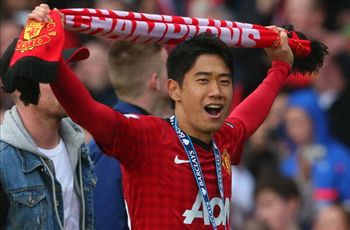 Kagawa's stardom soared to new heights
From the players' perspective, a move to a bigger club may even secure sustained success. Clubs like Manchester United, Bayern Munich, Barcelona and Real Madrid have foundations too strong to drift away from the top anytime soon. They will be part of the top tier sides in club football, challenging for the highest honours for years to come and perhaps that guarantee is enticing enough to lure players away from their lightweight albeit successful clubs.
Despite winning the Champions League under Jose Mourinho in 2004 and absolutely dominating the domestic circuit, FC Porto remain on the periphery of the European elite having had their best players sold time and again. Arsenal's financial structure restricts them from offering their stars the required wages to keep them at the club although the lack of silverware plays a part as well.
So can Dortmund achieve the impossible and force themselves into the upper echelons of European football? In an age where middle-eastern owners and Russian oligarchs have unsettled the playing field in club football, Dortmund's approach is somewhat captivating in its wholesomeness.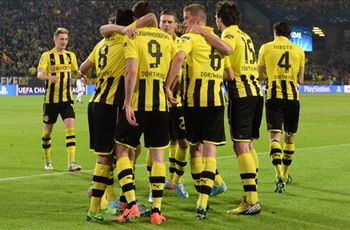 Brothers in arms
While the financially robust clubs are synonymous with managerial merry-go-rounds, inflated wage bills and transfer war chests, Dortmund's current period of success is built on passion from their players and coaches, fan involvement and sound ownership.
They have a charismatic manager in Jurgen Klopp who wears his heart on his sleeve while his love for the game and desire to win transcends through the entire team. They've got a majestic stadium which seats over 80,000, a necessity for a top club. Despite losing Gotze and facing the possibility of losing a couple more of their most prized assets, they are bound to be paid handsomely for them and the club appears to have some fairly reasonable replacements lined-up.
Ajax starlet Christian Eriksen appears to be on their radar as does fellow attacking midfielder Kevin De Bruyne. Meanwhile, Christian Benteke and Edin Dzeko are rumoured to be among their targets as they look to prepare for the imminent departure of Lewandowski. Chelsea striker Romelu Lukaku is also reported to be considered on a loan move.
But even though they are in possession of these requirements to establish themselves, it all counts for very little if they fail to win Europe's elite competition tonight. A defeat would only feed the growing perception that Bayern Munich are destined to rule with an iron fist for years to come. In many ways, Dortmund have a lot more to lose for they are currently on the cusp of greatness and if they fail to embrace it, they may not get a better chance in the near future.
The Big Red Machine
Being crowned the champions of Europe attracts global recognition. It increases fan following, reels in sponsors and brings in quality footballers. It procures the necessary resources for the club to survive at the very top.
What stands between them and that trophy and all the treasures that go with it is a determined Bayern side that epitomizes the very definition of a footballing powerhouse. Money, history, quality, speed and muscle are some of the terms that come to mind when describing the formidable Bavarians



"It would be fantastic [to win] just to show players who think they might like to go to Munich they'd be missing out on something"





- Mats Hummels

Dortmund on the other hand stands for football at its purest. They represent the impossible dream, the virtues of football etiquette and they renew faith in clubs grapping to reach the top while staying true to their principles and beliefs. In a way, a victory for the Borussians would be a triumph for football as well, a testament to hard work and belief.
It could even provide a new blueprint for success as opposed to the ones employed by the Chelsea's, Manchester City's, PSG's and Shakhthar's of this world. It's time someone breaks the hegemony in European football and Dortmund will never have a better opportunity to do just that and moreover, an opportunity to do it the 'right way'.
Can Dortmund establish themselves among the elite of European football? Send in your thoughts in the comments below or discuss with the writer on Twitter @BrendonNetto.
How do you stay up with football when on the move? With http://m.goal.com –your best source for mobile coverage of the beautiful game.