Brendon Netto




Comment

| England


Follow on
Taking charge of Real Madrid is a daunting task; not just because of its illustrious history or its sheer size but also because it seems to have a mind of its own with an imposing personality to say the least. You would think that if anyone could tame the beast, it would be Jose Mourinho. But the 'Special One' has run his course in the Spanish capital and perhaps instead of fighting fire with fire, it's time for a more calculated and composed approach. Enter Carlo Ancelotti.
The Italian manager has been targeted by Madrid and has requested to leave his current side Paris Saint-Germain after guiding them to the Ligue 1 title this season, their first since 1994. The word is that the Parisian outfit have rejected his request but we all know that it's a very long summer and this most certainly isn't the end of Madrid's interest.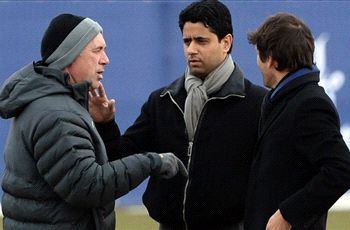 Will Ancelotti be allowed to leave PSG?
At Madrid he will have to deal with fans who demand success, a board that demands the same while requiring him to achieve it 'their way' and certain players who demand respect. All in all, a 'demanding' job but there's no denying that Ancelotti does have the credentials to transform that club into a well-oiled fine-tuned machine.
In his early managerial career, he guided Parma to a second place finish in the Serie A. His stint with the club effectively proved his abilities as a manager. Despite failing to achieve the required success at Juventus during his short spell in charge, he made his name as AC Milan manager between 2001 and 2009 where he won 8 trophies including 2 Champions Leagues and one Serie A title. He did a good job at Chelsea as well despite not being able to satisfy a trigger-happy owner in Roman Abramovich before his latest success at PSG.
'Didn't Mourinho have an equally impressive CV if not more', I hear you ask? Yes, the Portuguese arrived with a glowing reputation but while his single-mindedness and shrewd attitude may have been a recipe for success elsewhere, it spelled disaster at Madrid where his ego was matched by individuals on and off the field.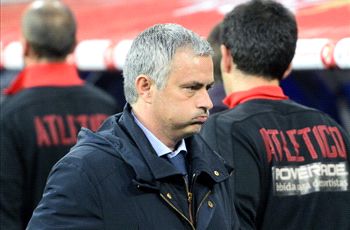 The Special One couldn't tame Madrid
Ancelotti on the other hand is far more tactful than Mourinho. Apart from the fact that they are both part of the club of managers that served under Abramovich, the two men don't have much in common. They're both fantastic managers and this is not to say that Ancelotti is better than Mourinho but perhaps he is more suited to handle the politics at Madrid and is possibly the man to fulfill their requirements at present.
So how can Ancelotti enjoy a more successful spell at Madrid than Mourinho if afforded the chance? Well, refraining from antagonizing the press, fighting the board and undermining the players would be a good start (although Mourinho wasn't always wrong to do those things). It's the damage done off the pitch that really made the lack of trophies seem all the more disappointing with Mourinho.
As far as man-management goes, anyone who's capable of keeping Zlatan Ibrahimovic happy and getting the best out of him is pretty good you would think. He has operated well under the Qatari regime at PSG and used the funds available intelligently. Although he fell victim to an owner's wrath at Chelsea, he is probably wiser for the experience and perhaps even better equipped now to handle pressure from above.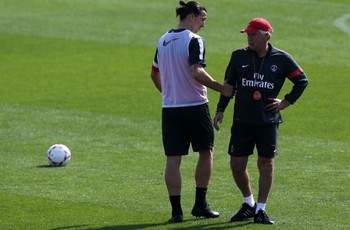 Managing egos
From the managerial candidates around at the moment, Ancelotti stands out as the one with real Champions League pedigree. He's won the prestigious competition twice with Milan, as a player and a manager.
Ancelotti proved himself capable of doing well in Europe this season again as he nearly defeated Barcelona in the quarter-finals but was dumped out of the competition on the away goals rule following a 3-3 aggregate score-line.
Whether Ancelotti would be able to satisfy Real Madrid or not is uncertain and we'll only know for sure if he gets the opportunity. However, at present he remains their best chance of finally securing that elusive La Decima and building on their already glorious European record.
Is Ancelotti the right man for Real Madrid? Send in your thoughts in the comments below or discuss with the writer on Twitter @BrendonNetto.
How do you stay up with football when on the move? With http://m.goal.com –your best source for mobile coverage of the beautiful game.