Brendon Netto




Comment

| England


Follow on
A drab 1-0 victory away to Newcastle United was hardly a vintage Arsenal display. Despite the financial implications and Arsene Wenger's justifications, securing fourth place is not the same as winning a trophy. But the delirious celebrations from the Arsenal players and staff at St. James' Park last night could have made you think otherwise.
In all fairness, the Gunners have pulled off a remarkable recovery over the past few months to qualify for the Champions League play-offs yet again and for that they can be proud. Their fierce London rivals Tottenham Hotspur looked destined to break into the top four only to capitulate at the tail-end of the season once more.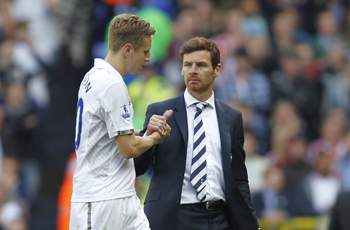 Spurs miss out
Despite succeeding in attaining their primary objective, it is paramount to the future of the club that Arsenal move forward from here. The north London outfit have been content with qualifying for Europe's elite competition for far too long and are starting to get caught up in a vicious circle where they limp through their league campaign and then scramble to finish fourth towards the end. This pattern only seems to become more prominent with every passing season.
As was evident last night, there's a very fine line between fourth and fifth place in the Premier League and if they keep up this routine, sooner or later they're going to find themselves on the wrong side of that line. Arsenal have managed to get themselves out of hot water over the past couple of seasons but they can't keep relying on their ability to come good at the end of a campaign.
Wigan Athletic were made to learn the hard way this time around. They made a name for themselves as survival experts as they regularly escaped relegation by the skin of their teeth. Like Arsenal, they weren't able to hold on to their best players and grew content with maintaining their Premier League status rather than striving to move up the table. Their late revival every season became a feature of their survival strategy but this time it all came undone.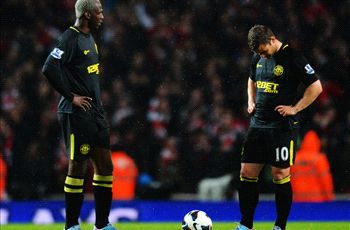 The danger of leaving it late
Arsenal would do well to take heed from Wigan's misfortune. Financially, the club should be in much better shape for the coming season. New sponsorship deals are in place while the improved television rights will also help reduce the interest rate on their loan payments significantly so finances won't be as restricted.
It's imperative that the additional funds be used to bolster the squad and make some stellar signings. It's time Arsenal stretch themselves to their limits and go neck and neck with the likes of Manchester United, Chelsea and Manchester City at the top of the table. They must get themselves out of this rut.
Arsenal have run out of players who remember what it's like to win a trophy and be on top of the heap. They are under the guidance of a manager who hasn't had that winning feeling in eight long years and the biggest danger is that the current crop of players are starting to accept their place in the league and might even make the grave mistake of believing that this has been a successful season for them.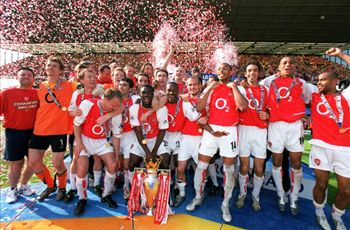 When Arsenal celebrations involved a trophy
Going by the celebratory scenes in the dressing room after the game last night, the current Arsenal side have some distance to go if they're going to attain a winning mentality. It depends on how you view the club; some may say that this team has worked wonders and deserve to celebrate long into the night, and they wouldn't be wrong, while others would point to the fact that not too long ago, second place was absolute failure at Arsenal.
Next season, or even as early as this summer, is a pivotal period for the club and one that could well shape their outlook for years to come. They must push forward, take risks and drag themselves away from the clutches of mediocrity, which is a reality they face if they don't make changes soon. It's time that Arsenal as a club, does justice to itself and its fans by raising the bar and taking their rightful place among the foremost clubs in the land once again and winning something is the only way they can do that.
Can Arsenal do better next season? Send in your thoughts in the comments below or discuss with the writer on Twitter @BrendonNetto.
How do you stay up with football when on the move? With http://m.goal.com –your best source for mobile coverage of the beautiful game.