Aditya Bajaj

Comment | Serie A

Follow on
So either Otman Bakkal wasn't tasty enough or he probably ignited the Liverpool striker's knack for biting humans.
Just a quick drift down memory lane, the former – a Dutch international – was Luis Suarez's first victim back in November 2010 and the incident resulted in a seven match suspension for the Uruguay international that practically ended his stint at Ajax before his transfer to Liverpool a couple of months later in January 2011.
There is a very famous phrase that says "Once bitten twice shy" that probably doesn't really make sense to the Salto native as on Sunday he decided to bite Branislav Ivanovic and once again finding himself in yet another controversy which may have ended his and Liverpool's season already with five rounds still to play.
The big question though is that just like in 2010 with Ajax, is this the final straw that will end his time at Liverpool?
If yes, then probably this is the best time for Juventus - long time admirers and one of the potential suitors of the forward – to pounce upon the player for reasons galore.
Aged 26, he is nearly at the peak of his career enjoying the best season to date having scored 29 goals in 44 games for Liverpool this campaign and literally carrying the Anfield outfield on his shoulders all throughout Brendan Rodgers' first year at the club. That he is perfect to Antonio Conte's requirement at Juventus is no secret as he can play anywhere upfront, be it as the target man or in a free role behind the striker, but the main obstacle for the Italian champions has been his hefty transfer fee.
Valued around £40 million by Liverpool, however, Sunday's incident is bound to make his market price fall by quite a margin because if he does get slapped by a lengthier ban, he may even miss Liverpool's opening matches next season, let alone the remaining games of this season. The chances of a lengthy ban are very high for a simple reason that this is not the first time he has landed himself in hot waters with the English FA, having already served an 8-match ban back in 2011-12 season apart from those several diving incidents which have tarnished his image by leaps and bounds.
It will be interesting to see for how long Rodgers keeps faith in his talisman who, all the controversies aside, is an absolute asset to his team and his project of getting Liverpool back to the upper echelons of European football since their downfall over the last few years.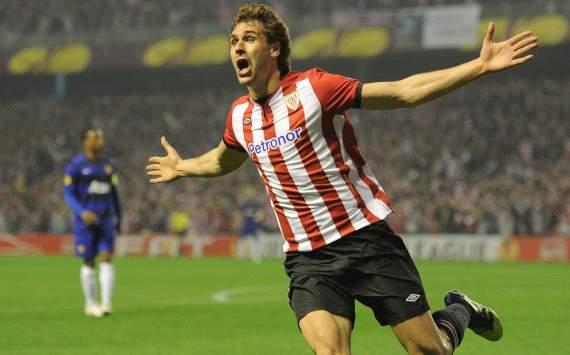 Fernando Llorente | The Spaniard would certainly form a fearful partnership with Suarez for Juventus

From Juventus' point of view, having already snapped up Fernando Llorente from Athelic Bilbao for next season on a Bosman, Suarez absolutely fulfills their need of finding a support striker for the Spaniard which if at all does happen will make them one of the most formidable attacking forces in Europe to comprehend an already world-class midfield and defense.
Mirko Vucinic is good, but not the top-dog forward that the Bianconeri need to challenge for continental honours next season and along with Sebastian Giovinco – who is yet to realize his full potential in the black and white – should only be used as an able back up to the pairing of Llorente and Suarez.
As far as the finances are concerned, it's high time they cashed in on the likes of Alessandro Matri and Fabio Quagliarella who are simply not Juventus quality despite some good performances here and there over the past couple of seasons. Not to forget that 33-year old Vicenzo Iaquinta is frozen out of the squad, and yet amongst the highest paid players alongside Gigi Buffon and Andrea Pirlo, a ridiculous overhead that the club needs to get rid of.
The proceeds from these sales should be directed to sign the Liverpool forward who will find his stalk falling if at all Rodgers decides to call time on the Uruguay international's Anfield career.
Yes, there are doubts over his character and his knack of unnecessarily courting controversy. But for some reason one does get a feeling that somewhere he perhaps takes his super-star status for granted knowing that he is indispensible to the club's cause come what may, just as he was for Ajax as a youngster.
| | |
| --- | --- |
| | "You can lose some things, but you can never lose the slyness, the passion that you have had since you were a kid playing in the street. If I didn't have the character that I have today on the pitch, I don't think that I would have become the player that I am today" |
With players like Gigi Buffon, Arturo Vidal and Andrea Pirlo among others he will no longer be the 'big fish in a small pond' that he has gotten himself accustomed to over the years and with Llorente, Vucinic and Giovinco for competition, he will certainly be important but not indispensible like he is at Anfield. More importantly with Antonio Conte at the helm, he has an absolute disciplinarian for a manager as opposed to Brendan Rodgers who is all smiles and more composed while dealing with his players than the feisty Italian.
Just ask Andrea Pirlo who has, in his soon to be released autobiography, described the tactician as one of the best coaches he's ever played under but also as someone whose dressing room is amongst the scariest places to be in the world.
Whether such a scenario comes true or not, we will only find out as and when the FA decides on the degree and extent of punishment they levy on Suarez, and if Liverpool finally decide to part ways and cash in on their most prized asset who continues to be the Anti-hero who embarrasses the historical club's image with his antics but at the same time rescues them each time they are in trouble on the pitch with his class.
But if at all he is on the move, it's the best time for Juventus to snap up their man.
Don't forget to let us know in the comments section below or discuss on twitter@adityabajaj
How do you stay up with football when on the move? With http://m.goal.com –your best source for mobile coverage of the beautiful game.