Aditya Bajaj

Comment | Serie A

Follow on
Ok, I have to admit that of late I have started to wonder if Zlatan Ibrahimovic really is in control of his own destiny or if it's his super-agent Mino Raiola who calls the shots on the Swede's career to make sure trophies aside, the finances are always in place.
Just when it seemed that "maybe" Ibra has finally signed his last big contract and is destined to settle down for once, speculations are rife that he may be on the move yet again come this summer, only this time to one of his former clubs – Juventus.
But what sense does it make?
Yes, he's arguably one of the best strikers in Europe today playing the best football of his turbulent career for the past two seasons and yes he can be a game changer in his own capacity, but do the Bianconeri really need his service?
Not really.
In fact, if the Turin giants are actually pondering over such a move then God save their so called "long term" project.
First of all, the Italian champions are amongst the very few clubs in Europe that epitomise the very meaning of the word 'team' and despite Andrea Pirlo's immense contribution to their resurgence, they are not really a one man army or totally dependent on the former Milan midfielder. Remove Arturo Vidal and Claudio Marchisio and the importance of having Pirlo in the team is reduced almost by half. The two on either side compliment and lend steel to his immaculate technique.
Add to that the importance of the marauding full backs, and the strong defence in the middle and you realise they all need each other and do not rely on individual brilliance to win week in, week out. They are just a world class forward short, to become the force that Europe is waiting to emerge and challenge the likes of Barcelona, Madrid and Bayern Munich for continental honours, but Zlatan is not the answer.
Ibrahimovic needs a team that can play to his strength, and though it can be really helpful to rely on the Swede, it could be disastrous for Conte for the simple reason that his presence will shake the balance of the squad in pure footballing terms.
Simply put – it's Ibra's way or the highway and you can't blame the coach or the player for deploying such a system because that's the only way to make best use of his talent or risk wasting him on the field or the bench.
Just ask Pep Guardiola, who realised that in his first six months with the giant forward and had to let go of him despite (by his own admission) being in awe of the former Inter, Juventus and Milan striker.
| | |
| --- | --- |
| | ZLATAN IBRAHIMOVIC IN SERIE A |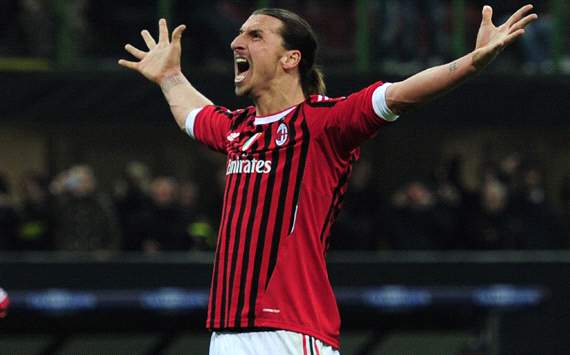 Team
Games

Goals
Assists
Juventus
(2004-2006)
96
26
6
Inter Milan (2006-2009)
117
66
32
AC Milan
(2010-2012)
85
56
27
Total
298
148
65
Milan were totally dependent on him for the two seasons he was there and though his goals did wonders for the Rossoneri, they are in a way more dynamic and better today while going forward thanks to their current forward line which has been established due to his sad departure last summer.
A class act he is upfront, but just the not the character Juventus need to solve their problems going forward.
Haven't they already signed Fernando Llorente for the next season, that too for free?
He is experienced and is a proven goal scorer and if he settles in quickly, he might just be what Juventus were looking for. Besides with the World Cup in picture next season, the Athletic Bilbao striker will be motivated to prove a point and make a case to Vicente Del Bosque for leading the national team to glory in Brazil.
Second of all, with the current financial clout hovering over the Serie A, Ibrahimovic to Juventus simply doesn't seem viable at any cost. He will not come cheap and it's no hidden secret that wherever he goes he demands an astronomical fee for his services which the Bianconeri simply cannot afford. Besides, Llorente is on the wrong side of the twenties and the money saved on his free transfer can actually be utilised on buying a youngster who could lead the line later rather than on a 31-year old who brings quality but no guaranteed future.
Milan never really wanted to sell him but with the bigger picture in mind had to let go off him for the very simple reason that having him on the team-sheet is something that no Italian club at the moment can think about given the disastrous condition of the Serie A, financially.
Raiola may have argued that Balotelli's move back to the peninsula in January will pave the way for a similar move for his other client but somehow he has chosen to ignore the fact that Super Mario is only 22 and earns merely 4 million euros as opposed to the 14 million that Ibrahimovic earns despite being 31 and with a few good years left ahead of him.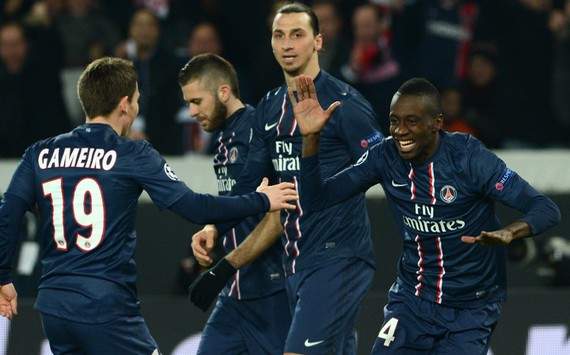 The French Army | An Ibrahimovic led PSG recently put up a brave show againt Barcelona in Europe
From the forward's point of you, why leave an interesting project in Paris and make another move when it's very clear that PSG are moving in the right direction at least when it comes to Europe as proven by their show against Barcelona in the recently concluded quarter –finals of the Champions League. With a strong position financially, and with Carlo Ancelotti and Leonardo at the helm of affairs at the Parc de Princes, you just wonder what else does the Sweden international and his agent need at this stage of his career when he really needs to ward off his reputation of being a mercenary and for once stick to a project and concentrate on winning that one trophy which has eluded him all throughout his time in club football?
The only valid explanation that comes to mind is that Zlatan probably misses being amongst the big boys again as he is just too good for the French league which in all honesty is still miles away from the leagues in England, Spain, Italy and Germany but he knew that already last season, didn't he?
But the most important point here that many seem to ignore is if the fans will welcome him in Turin, six years after unceremoniously leaving them for their fiercest rivals Inter during the Calciopoli scandal when the likes of Gianluca Zambrotta, Lilian Thuram and Fabio Cannavaro requested to be sold abroad as a mark of respect for their beleaguered team which was in crisis? The fans will never accept him for his stint with the Nerazzurri and the fact that he never showed any remorse over his decision to join that one team that benefited the most as Juventus struggled to get out of the worst crisis in their history hasn't really gone down well with the Bianconeri faithful.
For now, reports linking him to the Old Lady are mere speculations with the transfer market soon approaching in a couple of months' time, but with Raiola openly inviting suitors in Turin and Conte making no secret of his admiration for the giant, you do wonder if at all both parties are flexing muscles over a potential move for the striker.
Whatever the case, one thing is for sure – Zlat's 'not' the way.
Don't forget to let us know in the comments section below or discuss on twitter@adityabajaj
How do you stay up with football when on the move? With http://m.goal.com –your best source for mobile coverage of the beautiful game.