In this edition of 'The Good Life', Goal.com takes a look at the life of Lukas Podolski, who was a revelation for the Gunners at the start of the season, but has failed to replicate the same form.
Lukas Josef Podolski, was born in Gliwice, Poland. Podolski migrated with his family to West Germany in 1987, and was granted Aussiedler status as a result of his paternal grandparents having German citizenship prior to World War II. He joined 1. FC Köln in 1995 where he broke into the first team in 2003 and made 81 appearances for the club before moving to Bayern Munich. After three years in Munich with mixed success, Podolski returned to 1. FC Köln in 2009. Podolski joined Premier League side Arsenal in 2012. Although he was eligible to play for Germany and Poland, Podolski chose to play for Germany. A left-footed forward, Podolski is known for his strong shot, technique and probing attacks from the left wing.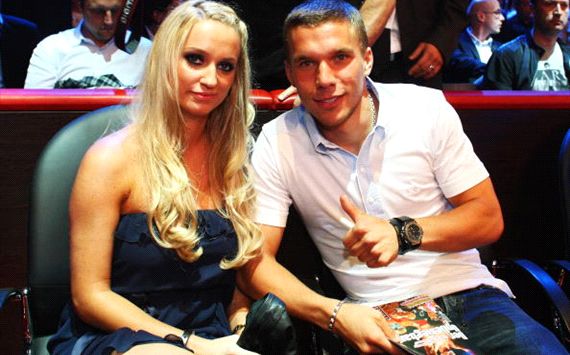 Monika Puchalski - Lukas Podolski's better half
Podolski was born to Waldemar Podolski and Krystyna Podolska, a former member of the Poland national handball team in the Silesian town of Gliwice, Poland. On 14 April 2008, the Gunners forward's longtime girlfriend Monika Puchalski gave birth to their first child, Louis Gabriel Podolski. In April 2011, they got married in a civil ceremony in Cologne , Germany, followed by a church wedding in Kamionna, Węgrów County, Poland. Monika is not a typical WAG, and like her husband, stays away from limelight.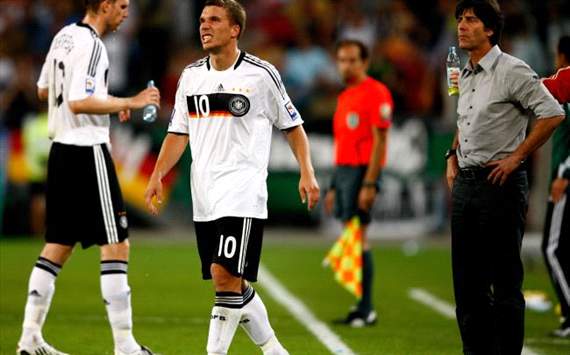 Podolski snubbed Poland for Germany
Podolski migrated with his family to West Germany when he was 2. Born in Poland and bred in Poland, he was eligible to represent both the nations. The German claimed wanted to represent Poland, but was overlooked by them till he was playing for the German U-21's when he received media coverage. By then had made up his mind to represent the Die Mannschaft, but claimed that he still has 'two hearts beating' in his chest. During the 2008 Euros, Podolski scored both goals in a 2–0 victory over Poland. He avoided celebrating his goals, to show respect for his country of birth. After the game he gave an emotional interview on Polish television.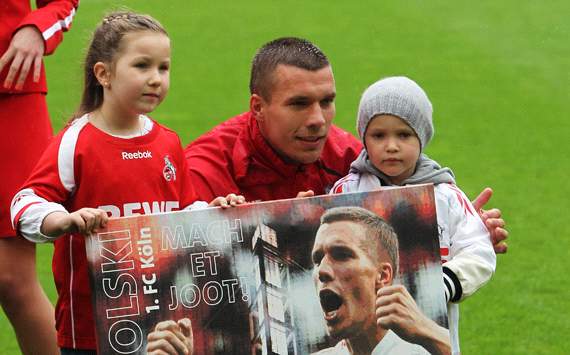 Podolski is considered as a 'Prince' in Cologne
Podolski was nicknamed affectionately as 'Prince Poldi' by the fans of his hometown club Cologne, due to his celebrity stature in the German city. He is also known as 'Kölner-Express', because of his blistering pace and uncanny ability to get past players.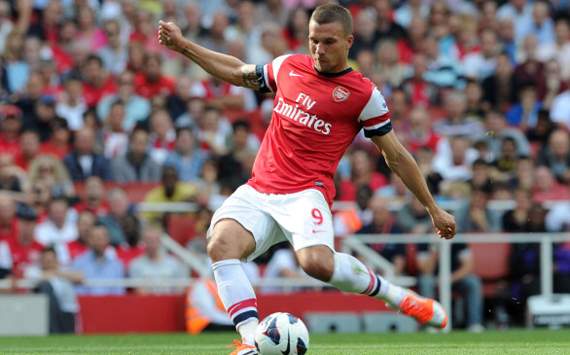 Podolski wants an Arsenal tattoo on his left hand
Podolski has a tattoo of his boyhood club Cologne on the inside of his right arm, which he claims is a mark of 'love and respect' for the club that bred him and helped him reach such pinnacles. The forward recently expressed his desire to have an Arsenal tattoo inked on his left hand to go with the other on his right.
Podolsi was ecstatic at Germany's run in the Euros
The ex Bayern Munich man released a music record called 'Hallelujah', aided by Cologne based music band Brings, to celebrate Germany's scintillating run to the semi-finals during the Euro 2012.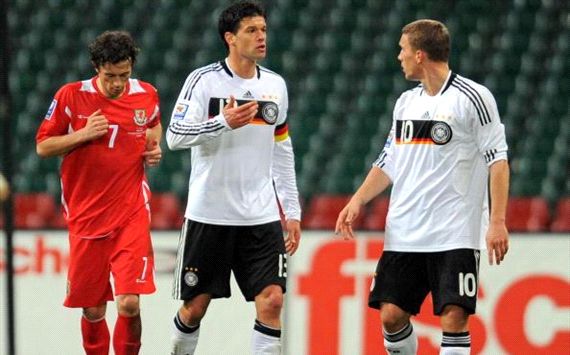 Podolksi disagrees with Ballack
Despite 'Poldi's' polite nature, he is still remembered for his infamous altercation with Michael Ballack. The Arsenal man appeared to have slapped the Germany captain across his face, after disagreeing with the Die Mannschaft's tactical reshuffle. Ballack criticised the Germany number 10 for his lack of hard work, and needed a intervention from the teammates to separate them.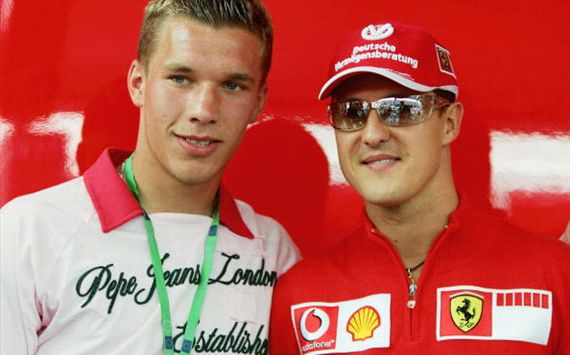 Podolksi and Schumacher are fans of each other
Podolski has a childhood friend in legendary German formula one racing driver Michael Schumacher 'Schumi'. While Podolski hardly missed a Grand Prix in his native Germany, Schumacher is a huge fan of Podolski and attends his compatriots participation in big tournaments. To fund Podolski's transfer fee from Bayern Munich, Köln created a website, where people were able to buy pixels of an image of Podolski for €25 per 8x8 pixel square. Schumi bought several pixels of Podolski's picture for nearly €900, enhancing his friends' chances of playing in the Euros with regular football.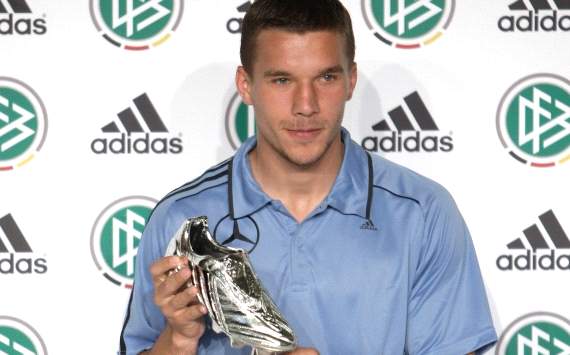 Lukas Podolski with the UEFA Euro 2008 Silver Boot
FIFA World Cup 2006 Best Young Player
UEFA Euro 2008 Silver Boot
UEFA Euro 2008 Team of the Tournament
Silbernes Lorbeerblatt (Silver Laurel Leaf) - The highest sports award
in Germany awarded to athletes and teams of exemplary character.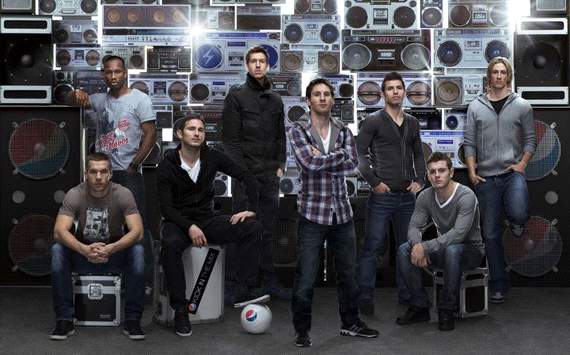 Podolski was signed up by Pepsi along with fellow footballers Didier Drogba, Frank Lampard, Lionel Messi, Sergio Aguero, Jack Wilshere and Fernando Torres for a music album known as 'Kick In The Mix'.
How do you stay up with football when on the move? With http://m.goal.com –your best source for mobile coverage of the beautiful game.