On the face of it, Mats Hummels might be the solution and Barcelona's way out of seemingly every problem, save Victor Valdes' impressive goalkeeping of course! A classy and dependable centre back. Check. Great on the ball. Check. Good positioning and anticipation. Check. Launching counterattacks from the back. Check.
The 24 year old German ticks all the right boxes and is in sync with the Catalan style of play which disapproves hoofing the ball away, and also wants its defenders to play the ball out from the back, no matter what the situation is. This is one of the chief reasons that they resort to adapting their ball playing midfielders into the central defender role, in spite of them being ill suited for it, when they are short of defenders. Sergio Busquets and Javier Mascherano are the perfect example!
"Hummels is physically very strong, has good technique, accurate passing and wins the majority of his challenges."



-

Ronaldinho
These thoughts are echoed by none other than the Catalan legend, Ronaldinho Gaucho who thinks
the German will be indeed a perfect fit
to make Barcelona even stronger than they usually are, by plugging their only possible frailty.
The general perception and the leading viewpoint, especially among the Blaugrana faithful is that Hummels would be a solution to their persistent problem of a leaky and porous defense and would add stability at the back. More importantly it make them a threat from set pieces as well as preventing attacks from it, which is one way of pegging one back against the Catalans.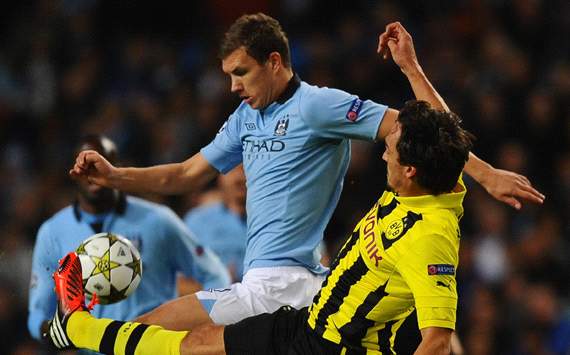 With Carles Puyol not getting any younger, a towering centre-back like Hummels would be the way to go forward? Well, as they say that often the easiest and the most obvious way forward is the one that is least rewarding in the long run. The same can be held true even in this case.
To further explore this conundrum let us talk a bit about Hummels' playing style. The 6" 3.5' giant is not your archetypal English centre-back who would resort to the easy way of clearing the ball into Row Z at any sign of danger. Physically he is equal to any central defender in the world, and is in fact better than most even at this age. What is remarkable about him is that even at 24, he has matured way beyond his years as he does not or rather does not need to dive into rash challenges, as he can intercept the ball and read the danger before.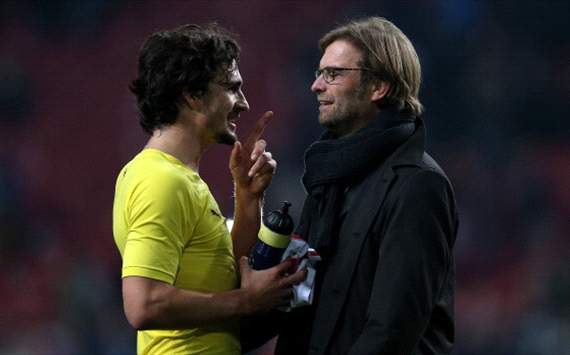 However what makes him a perfect Catalan acquisition is his remarkable calmness when on the ball, where he seems to be as good as any technically perfect midfielder in any side, even Barcelona. Not only does he stop at intercepting play but as the norm of 'tiki-taka' goes, he also starts the counter attack by striding forward out of the defense with the ball, gliding past challenges with ease and then finding a perfect pass for a forward to run to. In some cases, he may even make a run into the penalty box and unlike traditional defenders who can't shoot even if their life depended on it, and ends up finishing off the move that he began.
The 'Libero' position made famous by his own German predecessor, Der Kaiser or Franz Beckenbauer, is slowly being made into his own by Hummels. However, therein also lies the quandary. At Barcelona his probable partner will be Gerard Pique. A supremely talented defender himself, as most Blaugrana fans will be able to recount, he shares most of Hummels' traits. Its another thing is that the Pique of now looks a pale shadow of the Pique of yore, where besides his dynamic attacking talents, he was also a solid defender able to intercept and prevent strikers in their stride, even before they managed to take a shot.
| | |
| --- | --- |
| | "Statistically, Hummels was Europe's cleanest defender in 2011-12: he committed fewer fouls per game than any of the game's elite center backs, including Thiago Silva, Pique, and Vidic." |

With Pique going nowhere soon himself, the idea of playing Hummels and Pique, no matter if they are the best centre-back pairing in the world, looks fraught with difficulties. While in the ideal scenario, both would manage to complement each other by staying back when the other jaunts forward, more often than not, the entire heart of the defense might be left vacant allowing a sprightly striker to make the most of it.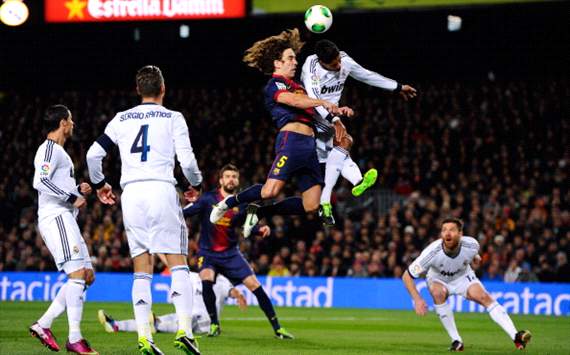 What Barcelona need is a classical centre-back to partner Pique. He may not be Andres Iniesta with the ball at his feet, but as long as he is able to do his defensive duties, that should be the perfect foil for the attacking Pique. This is especially due to the naturally attacking full backs of FC Barcelona, wherein midfielder Sergio Busquets needs to drop in to effectively sweep one flank. Thus with Pique too joining in the attack, it becomes essential that Barcelona acquire someone of the mould of a Nemanja Vidic or Giorgio Chiellini, no nonsense defenders like Carles Puyol for that matter.


Thiago Silva (against Barcelona CL 1st Leg for PSG)

The Brazilian's stellar defending was a big reason that Lionel Messi was subdued for the vast majority of the first half. He never put a foot wrong, and read the game superbly throughout. After a performance like this, Barca must be rueing the day that they let his transfer slip from their grasps.

Although limited in their ball playing ability and attacking fluency, they would make up their shortcomings through a heightened sense of anticipation and positioning and also the ability to man mark a potential threat out of the game, if need be. Closer to home, although an impossible target for the Catalans, Raphael Varane perfectly fits the bill. Strong in the tackle and with great positioning, Varane would be an ideal foil for Pique. For that matter, Manchester City's young Serbian Matija Nastasic too displays traits of the big strong physical defender and has adjusted so well to life in the mighty physical Premier League, in spite of his inexperience.

Arguably the best young centre-back in the world now, and whom the Catalans narrowly missed out on, Thiago Silva was the perfect candidate to succeed Puyol, before his move to the Le Parisiens. Neat and tidy on the ball, even against the recent encounter against Barcelona, Thiago Silva showed what old school defending was all about, where he seemed to have not put a foot wrong.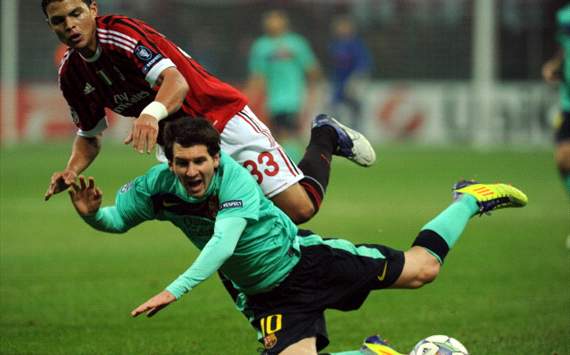 Mats Hummels might just be the perfect defender for the Blaugrana, but at this point of time, especially with Pique in the team, Hummels is just the defender Barcelona want, but don't need.

Follow Kaustav Bera on

How do you stay up to date with football when on the move? With http://m.goal.com – your best source for mobile coverage of the beautiful game.