With Wayne Rooney missing out due to injury, and Robin van Persie not starting, Manchester United did not look half as threatening or inventive when the duo plays...
COMMENT
By Kaustav Bera
Wayne Rooney's name might not be uttered in the same breath as his peers, Monsieurs Messi and Ronaldo and rightly so, as the two superstars are clearly at a markedly different level. While clearly Wayne is a great player in his own right, and is technically up there with the deadly duo, yet he lacks that final piece in the jigsaw which would put him on the same pedestal as the two greatest players of our times.
"I think Claude has this kind of gift – he's been the best player in the team for years but people just don't notice him, don't notice what he does. But you ask anyone at Real Madrid during the years we were talking about and they will tell you he was the best player at Real. We all knew, the players all knew he was the most important. The loss of Makélelé was the beginning of the end for Los Galacticos… You can see that it was also the beginning of a new dawn for Chelsea. He was the base, the key and I think he is the same to Chelsea now"
While Zinedine Zidane said this about a certain Claude Makelele, people might find it a tad too benign a comparison with superstar Rooney, starting not only from their playing position but also that the Englishman is certainly not underappreciated as Makelele was. The analogy is to only bring out the sheer importance of the English striker for his team.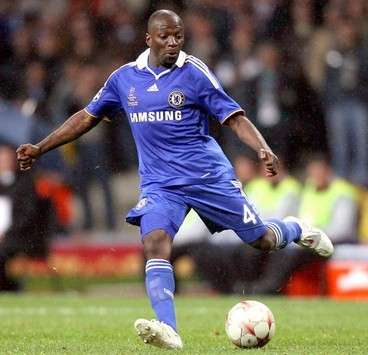 While Makelele's role was to tie the whole team together as he played in the position of a holding midfielder who was equally adept at breaking up play and starting any attacking move, Wayne is a striker first and foremost. While the modern day striker is expected to link up play for his team, and is expected to be not only a goal poacher, Rooney takes it to a different level altogether. The bundle of energy that he brings to the equation is often the difference between winning and losing. While primarily operating in a withdrawn forward position, you will find him covering almost the entire breadth of the pitch, helping his team, double teaming the opposition striker and running back to get hold of that opposition attacking midfielder.
However the worrying line for the Manchester United faithful is of course "
The loss of Makélelé was the beginning of the end for Los Galacticos",
as the same might very well befall the Red Devils, especially with Rooney's curious absence from the FA Cup 6th round match against Chelsea (Sir Alex Ferguson did say he had a groin injury) after being intentionally rested for the weekend Premier League clash. Moreover, with rumours of Rooney being courted by every major European power, United are in a precarious position.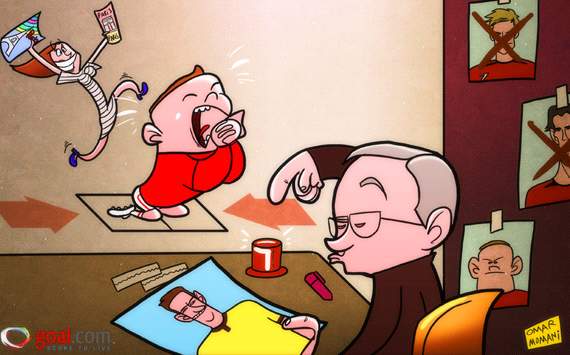 While a number of incoming players might be signed by Sir Alex to replace Rooney should he leave, and they might even match up to him when it comes to the requisite skills, none will be able to match his work ethic.
Let us take a look at the FA Cup clash between Chelsea that threw United's double chances out of the contention. With Rooney out of the team, the Red Devils looked like meek cats ready to surrender possession. There was no pressing, no desire to run and retrieve the loose ball, no intention to get stuck in a tackle to show that the team meant business. While Wayne Rooney might not have been able to rectify all of these fallacies, he would have certainly added the drive and passion that would certainly flow throughout the team. No one likes to be left behind!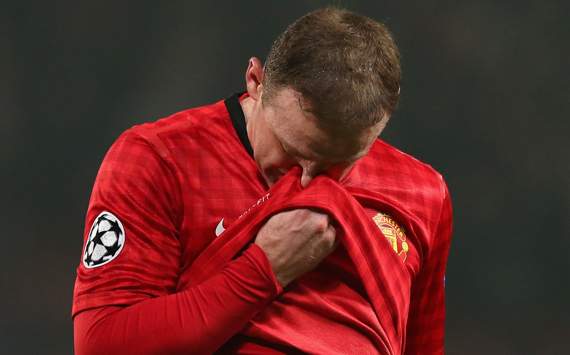 The disjointed United performance might also be down to Sir Alex choosing the wrong personnel for the particular clash. While Antonio Valencia at right back to negate a marauding Eden Hazard was a justifiable gamble, the lack of any ammunition out wide with Tom Cleverley and an inconsistent and injury prone Nani playing there. Moreover, the surprise exclusion of Sir Alex's blue eyed boy, Shinji Kagawa left a lot of heads scratching, especially with no recognisable player to play in the hole. This also brings another dimension to Wayne's bag of talents as he clearly makes those around him play out of their depths and paints them as far better than they actually are.
The ploy of Phil Jones in midfield to stop the running Ramires did manage to work out fine, but Michael Carrick didn't have the best of performances in the second half.
The sordid condition of United's wingers and midfielders is clearly brought to the forefront when one glances at the season statistics. Wayne and Robin van Persie have a combined assists count of 17 between them, while sharing a massive 31 goals between them, that too in the Premier League. While Carrick has been massively influential this season, he only has 4 assists to show, and that is probably because the English midfielder enjoys making the game tick while playing that last to final ball to either of Wayne or Robin to make things happen.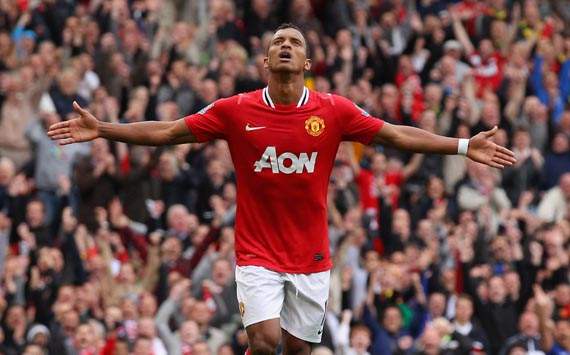 This brings us to another determinant to the United team, new acquisition Robin van Persie. While the striker had a thumping start to the season, having topped the scoring charts with relative ease and banging in those useful goals, the Dutch international is currently in a rather disturbing phase of missing sitters as was prominent in the last quarter of the match where he failed to bury two chances, which he could finish with eyes closed at the start of the season.
Again Wayne Rooney's importance to the team is brought out here too, as when him and Van Persie have started United have a loss percentage of zero. So it might have been Van Persie banging in the goals, but the presence of Rooney is what had given him the stability in the free scoring forward. His absence leads him to drop deeper and deeper to build a move, thus United lack his killer instinct in front of goal.
With United on course to win their 20th League title, the criticism might seem a bit futile for fans and critics alike. However the reality is that, a month ago the team which looked to be in serious contention of a treble looked to have settled only on something that was already in their kitty. Call it unfortunate luck aka Champions League or listless play aka FA Cup, but the reality is that United have been fairly average without their talisman this season as Rooney has made only 17 starts as compared to Robin's 27 in the league.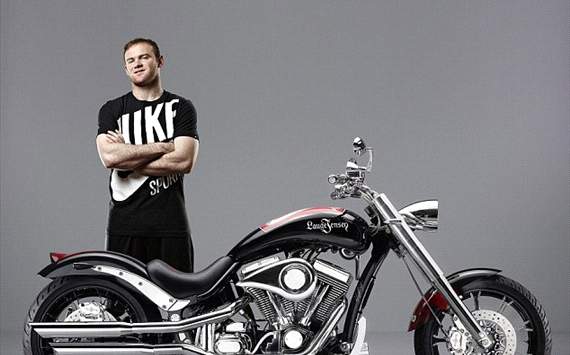 The bigger question is whether the rumours and rumblings about Wayne Rooney's immediate departure have any grain of truth in them. While Rooney might not be on the same level as Ronaldo or Messi, his loss will certainly be practically irreplaceable.
Follow Kaustav Bera on

How do you stay up to date with football when on the move? With http://m.goal.com – your best source for mobile coverage of the beautiful game.