Robin van Persie
has scored three goals in his last two games, one against Estonia and two against Romania. While those goals may not have been for his club, as he is yet to score for
Manchester United
since the Reds won against Everton in February (7 matches ago), they definitely show that the Dutchman is returning back to form at the tail-end of the campaign.
Van Persie has had a spectacular season so far, and has already proved the critics, who predicted that he would not fare well at United, terribly wrong. In the Premier League, Van Persie has scored 19 goals and grabbed 12 assists in 29 games; overall, in 44 matches (including for Holland), he has scored 28 goals and provided 14 assists.
Despite going through a dry patch, 28 goals in 44 matches shows an average of slightly more than one goal in every two matches, which is the kind of strike-rate most strikers crave for at the highest level.
There is no reason to doubt Van Persie's ability. He has shown time again that he is a reliable player and will do well, irrespective of the opposition. However, let's inspect three of the possible reasons why the 29 year old has not been so prolific for the Red Devils lately.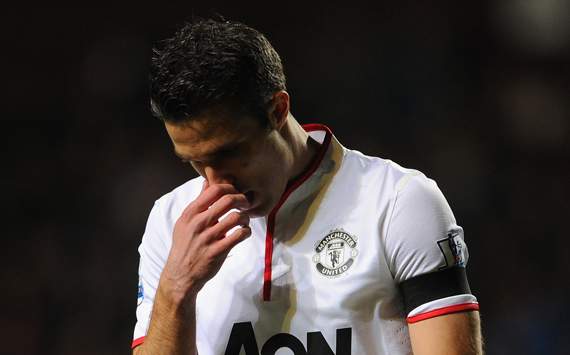 Burnout is the reason why most footballers take a dip in form towards the end of a campaign. Playing week in, week out can naturally take a toll on a player and the Dutch forward has already played more than forty matches. It can be observed that his "poaching" abilities are slowing down, and he does not look as sharp in front of the goal as he did eight weeks ago.
In the match against Reading, Van Persie's sudden dip in form became extremely prominent. His crosses were being blocked, and his many goal attempts were being effectively dealt with by the Reading defenders. After being so prolific for United, exhaustion seems a plausible cause for his dry spell.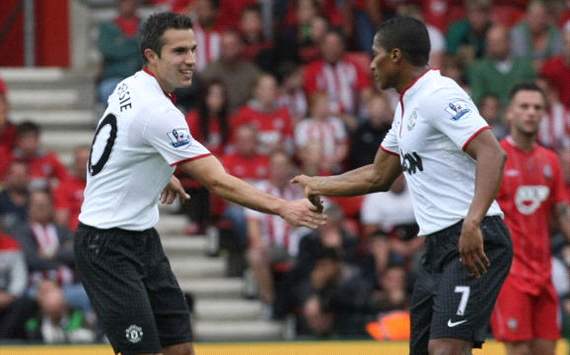 It has been visible throughout Manchester United's season so far, that the midfielders and wingers, who are supposed to supply the strikers with chances and assist them, have been below par. Out of United's 69 Premier League goals this season, only one was scored and thirteen assisted by Antonio Valencia, Ashley Young and Nani combined.
Valencia's continuous and unwavering injury concerns and his increasingly one-dimensional play on the right has negated his threat and fans along with critics are suggesting that United should get rid of him and acquire the services of a less injury-prone and more versatile player. The Ecuadorian has played 21 Premier League matches and has created 30 chances out of United's 342 this season; he has failed to score even once and has assisted only 5 times in the league this season.
Ashley Young has played in 17 matches in the league and the winger has also failed to hit the back of the net for the Red Devils while providing only 5 assists. He has created only 25 goal scoring chances for United. It is interesting to note that his ex-teammate at Aston Villa, and present winger at Liverpool, Stewart Downing, who has been criticized time and again by pundits and fans alike, has grabbed three goals for the Reds along with 4 assists, and has created 46 goal-scoring chances out of Liverpool's 417 in 21 league matches (same number as Valencia).
Nani has only recently returned to form and has played in just 10 league matches this season, grabbing a goal and three assists, which, in all fairness, is not too bad. Additionally, goals are being scored frequently from defense. Patrice Evra, a full-back, has more goals this season than the aforementioned midfielders.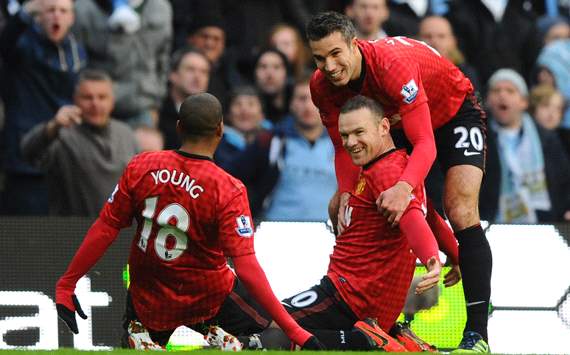 Last season, Rooney and Van Persie were both holding the prime responsibility to score for their respective clubs. However, at the beginning of the season, Rooney was dreadfully out of form. Pressure was therefore mounting on Van Persie to live up to his Arsenal reputation and deliver significant performances and so he did. Like the last season at Arsenal, in the initial part of the current campaign, the Dutchman carried the team on his shoulders.
However, with the return to form of Rooney, Van Persie is no longer the sole goal scorer for United, and this might have made him a little lax as well as relieved.
Shinji Kagawa has also recently stepped up and delivered a hat-trick versus Norwich City. All this has ensured that the Dutch forward is not the only person finding the back of the net for the 19-time League Champions.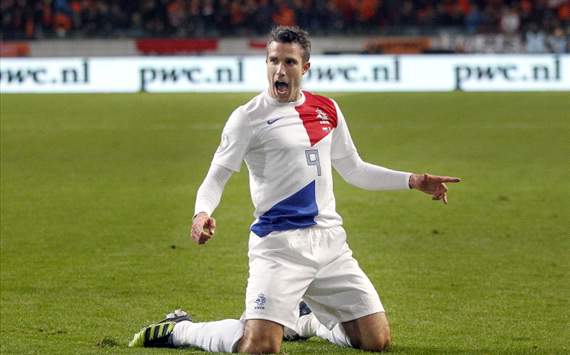 Van Persie acknowledged the above
and said, "I'm going through a difficult period and haven't scored for seven games now. But my team-mates rose to the occasion. Shinji Kagawa netted a hat-trick, Wayne Rooney scored a number of goals. It's nice to see that things don't go wrong right away."
We can therefore observe the reasons for Van Persie's drought in front of goal. It is a striker's job to score copiously and lift his team towards success. It is imperative that these three goals, which Van Persie has netted over the last week, prove to be a revival of his form, as United will need their talisman's proficiency in front of goal for the remainder of the season. Although the Manchester Club has the 20th title pretty much in their hands, they cannot be overconfident and falter in the decisive part of the season.
How do you stay up with football when on the move? With http://m.goal.com –your best source for mobile coverage of the beautiful game.
Robin