COMMENT
By Harsh Shah
Allianz Arena was nauseated with disbelief when referee Pavel Kralovec blew the final whistle last night. The mighty Bavarian conquerors were conquered and humbled by an Arsenal side that was long written off by one and all. The 3500-odd supporters from London would have made the trip to see a spirited Arsenal performance at best, but little did they know that it would be one of the kind that manifested in front of them last night.
Feeling they had the Gunners pushed off the edge, Bayern were caught off-guard by a side who had held on to the cliff for dear life. Arsenal came out with nothing to lose and went home winners on the night but losers in the tie. Olivier Giroud and Laurent Koscielny scored in a 2-0 win for the Londoners meaning they were just beaten to the finish on the away goals rule as the aggregate scoreline read 3-3 at the end. So much for home advantage, Arsenal.
It wasn't a case of Arsenal getting lucky on the night. Neither was it a moment of magic from the Walcotts or Cazorlas which decided this one. It was some hardworking football and persistence that paid off for Wenger's men. Yes they were men; unlike the boys who miserably scampered around at Emirates in the first leg.
The display from the Londoners last night was workman-like. Players like Cazorla, Koscielny and Arteta tirelessly kept frustrating Kroos & Co in the Bayern ranks. It was not one where Arsenal created loads of chances and took just two. They created just those two chances and both of them found the back of the net. Another aspect unlike Arsenal's usual.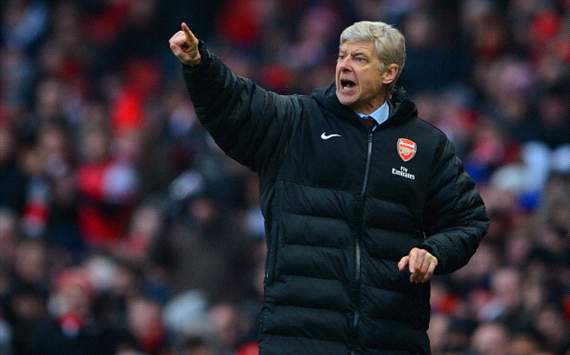 Wenger gets bold | Change in team selection and tactics paid off against Bayern
Wenger's team selection against the Bavarians will be remembered for years to come. Facing media as well as fan rage, Wenger had the courage to rest Szczesny and keep Vermaelen on the bench despite losing Wilshere and Podolski to injury. What started out as criticism before the game was only to be hailed as some genius management by Wenger. What would have been Wenger's fate if this ploy hadn't paid off is something if not thought about, the better for his sake!
The Gunners' resilience and resistance was central to their victory at the Allianz Arena. Going in with nothing to lose proved to be a good thing for them just like on many occasions on the past. Be it going in at half time with a deficit or trailing by a goal or two from the first-leg of a fixture; it's just like sometimes Arsenal don't like waking up if there isn't a challenge waiting to test them. Bittersweetly for them their luck of making comebacks this season had worn out a bit only to return for a bit and raise their hopes in Germany last night.
The Emirates faithful just cannot accept a Munich-like performance once in a blue moon. These rarefied occurrences need to be converted into convincing, consistent showings if Wenger is to reassert his team's dominance domestically and continentally. Easily for over five seasons now his side is only looked as a threat which can be nullified if stifled and then killed off. Memorable feats from the Gunners this season have been few and far between with the comebacks against Tottenham, Reading and Newcastle only coming to mind.
The monotony of taking one step back and two steps forward needs to change and for that Arsenal need to stick to the basics.
Sticking to the basics was instrumental in toppling an organized Bayern side. Wenger played his target-man Giroud upfront and the mobile Theo Walcott on the right; unlike the first leg when he stationed the latter in a central role. It paid off instantly as Walcott turned provider to Giroud in the third minute. The midfield in Wilshere's absence was led by Rosicky who played the ball out to the wings when possible with Cazorla providing the creativity and legs on either side. The defense was stable with Mertesacker and Koscielny as Vermaelen was rightly left on the bench.
If Wenger plays to his team's strengths, Arsenal can do well in the remaining 10 games in the Premier League. Sometimes playing it simple is more effective than 'out-of- the-box' as Arsenal witnessed at Bayern last night.
Arsenal's next big test will be a competitive Swansea City side away from home. The Welsh outfit has a reputation of doing well against the North Londoners. A win will mean two great performances away from home and a renewed challenge for a Champions League spot. Their fixture list does have daunting games against Everton and Manchester United but on the whole is less fearsome than Tottenham Hotspur's and Chelsea's upcoming matches. That is another positive sign for Wenger's side.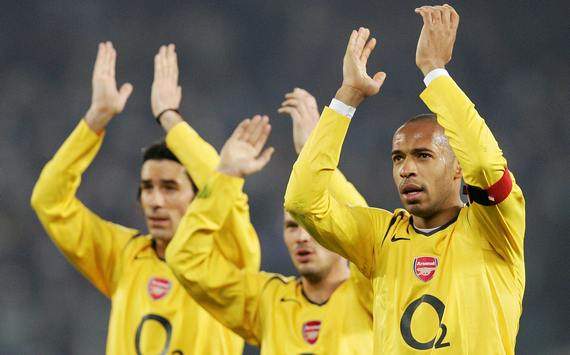 The Invincible Era is gone | Time for a new 'underdog' philosophy from Wenger?
Arsenal's failing victory against Heynckes' men cannot obviously ride over their shortcomings this season. The trophy-less drought is staring them in the face and if anything, Wenger has just bought himself some time with the last win. A massive change in their approach needs to be introduced if they are to sustain the determination of Munich.
History repeated itself last night as Arsenal yet again fell one goal short in the second-leg after losing disastrously in the first. This trend of rising to the occasion when the chips are down can be reversed if the Gunners' mentality is rearranged.
Maybe this is the right time for Wenger to drive home a new philosophy. It must all start with the former Highbury side accepting that the 'Invincible' era of Thierry Henry and Patrick Vieira is long gone. Acceptance and then working towards improvement might just be the key for this Arsenal side. Going in as clear-cut favourites hasn't helped Arsenal the way they wanted this season with the minnows or non-favourites tag helping the pressure off their shoulders. Against weaker oppositions like Bradford City, Arsenal need to show complete respect while pittance against the Bayerns and the Barcelonas may call for an 'underdogs' approach from the start.
For all you know, this shift to a slightly negative philosophy might just indirectly help in nurturing a winning mentality in your troops, Mr. Wenger!
How do you stay up with football when on the move? With http://m.goal.com –your best source for mobile coverage of the beautiful game.