Sunday night in the Premier League will come as a welcome treat to Real Madrid's Portuguese general Jose Mourinho.
The 50-year old will see two of his former wingmen take on each other in the dugout as Liverpool and Tottenham Hotspur fight it out on the field. The Reds' boss Brendan Rodgers and the Spurs' boss Andre Villas-Boas covered a significant acreage of their football knowledge and philosophy under the former Chelsea manager, creating their worth over the years by moving apart and managing other clubs in notable fashion.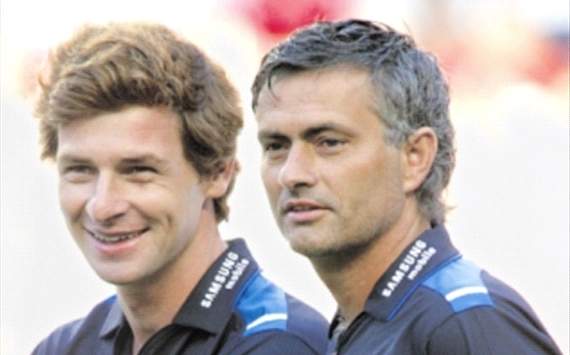 Those were the days? AVB and Rodgers learned the tricks of the trade from the 'The Special One'
Most amusingly, both the managers set to lock horns on Sunday night were present in the Chelsea hierarchy during Mourinho's days. AVB, considered Mourinho's right hand man at the start, followed him right from his Porto days through to his Inter Milan stint, jumping only in the 2009-10 season to the chance of coaching Portugal's Primeira Liga team Academica de Coimbra. Rodgers on the other hand started out as Chelsea youth team coach in 2004 on current West Brom manager Steve Clarke's recommendation; stealing the position from Chelsea fans' favourite Gus Poyet.
Following two years of good work in the youth setup, Rodgers was promoted to the role of reserve team manager in 2006, kept in the same by succeeding managers Avram Grant and Luiz Felipe Scolari. In 2008 Rodgers felt it was time to move on and build his own standing.
This timeline reveals to us the fact that they both were at Chelsea during 2007. Rodgers' is said to have been a calm yet inspiring presence while AVB was always touted to be the hot-headed one at Stamford Bridge. Perhaps Rodgers' belief in the influence of youth came from his time in a similar position under Mourinho at Chelsea while AVB's somewhat defiantly philosophical take on managing a club came from his closeness to Mourinho at the Blues' home.
AVB has shared a tempestuous relationship with the current Real Madrid manager while Rodgers has had a fairly pleasant dealing with Mourinho.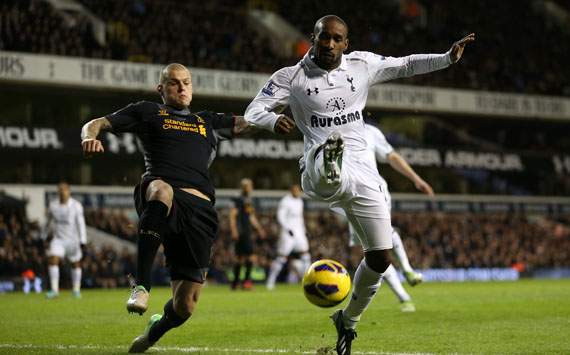 AVB's aggression Vs Rodgers' flair - Classic case of an unstoppable force meeting an immovable object on Sunday night?
The Portuguese thinker Villas-Boas and the Northern Irish tactician Rodgers have stood out in the Premier League this season for essentially the the attractive style of play they have advocated through their men on the football field. The admirable bit is that they are in the first season with their respective clubs and have already garnered a lot of positive reputation for their team's performances against the other competitors in the land. Exemplary attacking and commendable defending has rendered both managers and their players desirable acclaim this campaign.
Drawing a comparison between both managers, it is clearly evident that the White Hart Lane outfit under AVB has taken the country and the world by storm with their form this season. Sitting pretty at 3rd spot breathing down Manchester City's neck and looking down upon their stumbling local rivals Chelsea and Arsenal who languish in unfamiliar positions, Tottenham is reaping the benefits of some magical play by their talisman Gareth Bale. He has been instrumental in Spurs' challenge for a top-four spot as well as their charge on the Europa League front. But the overall praise definitely needs to go to AVB's work at the club in such a short time; nurturing a talent such as Bale's and bringing in some quality players who have helped Tottenham to the good place they are in at the moment.
Liverpool contrastingly has not done too well domestically as well as continentally, but along with Tottenham is one of the most creative sides in all of England. Rodgers slowly but surely is inculcating the style of play he was lauded for at Swansea City. His side has ruthlessly finished off teams below them in the table, showcasing football of the highest quality with the league's top-scorer Luis Suarez spearheading the attack with 28 goals so far in all competitions. Rodgers' pragmatic approach which definitely takes its roots from his tutelage under Mourinho is finally starting to find its feet at Anfield.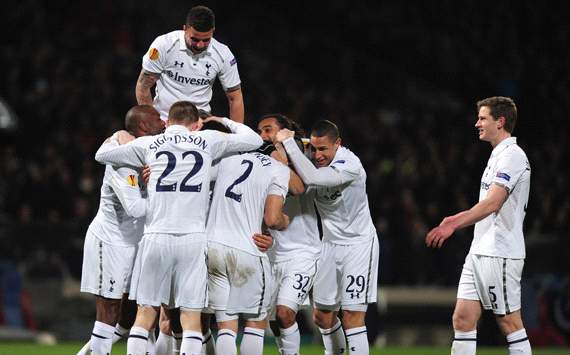 A Bale-led rampant Spurs side will be looking to mount an arrogant Liverpool horse
The Merseyside outfit has picked up from where it left off last season though in terms of luck. The problem for them is not the creation of chances at all. In fact Suarez has had the most number of shots among all the players in the Premier League and Steven Gerrard grosses among the highest when it comes to crosses and making key passes. The true anamoly lies in Liverpool's finishing – in terms of chances and games. They plain and simply have not taken their opportunities; and when they have, they have been unable to kill off the opposition. Not able to win games against Everton, Arsenal, Manchester City and almost all the teams placed above them are testimony to Liverpool's bad luck this season.
For Liverpool's sake though, the game on Sunday provides a clear opportunity to rectify that actuality to some extent. Beating a quality Tottenham side with the rampant mood that they are in will be quite a task for Rodgers' side but will be an accomplishment they will be extremely proud of. The Anfield faithful will view it as a marked improvement as well as a milestone achieved after all the hard work and the misfortune endured quite a few times this season. Bale & Co can be sure to face a thunderous Anfield rooting for their red brigade to walk over the white storm. It is always a factor when Liverpool play at home and Sunday night will unequivocally be influenced by Anfield's Kop end.
A look at where this game may be won or lost by either side
This brings us to where the game might be won or lost by either team come Sunday night. A crunch fixture in Spurs' pursuit of finishing in an advanced Champions League spot and the Reds' surge to an unlikely fourth place, this game promises to be a cracker with both sides predominantly preferring an attacking brand of football. The teams are a little vulnerable in defense, but Liverpool need to be more wary of this fact as they unlike Spurs have been unable to keep a lead this season on more occasions than not. So that definitely will be a factor if Liverpool were to go in front at any point in the game.
Gareth Bale's and Luis Suarez's presence on the same turf will definitely water the mouth of any neutral. The undoubtedly talismanic nature of both these players might well go on to decide this one. The corresponding fixture saw Bale score on both ends of the pitch as Spurs ran out 2-1 winners against a Liverpool side who just could not take the numerous chances they were presented with. So the goal-scoring as well as game-changing form of Bale and Suarez will be absolutely vital. Both managers can be expected to employ these two attackers in a free-striking role behind the center forward.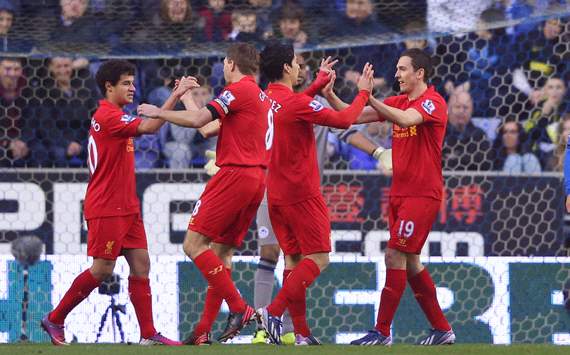 Rodgers' team selection, the Reds chance-conversion and their defending will need to be spot on to beat a brilliant Spurs side
This game will be one where we find out whose signings this season have paid off more – AVB's or Rodgers'. While this could be the first time we see Suarez, Sturridge, Coutinho and Gerrard start a game for Liverpool, it could also be the first time Bale, Dempsey, Dembele and Holtby blend the perfect combination for Tottenham. The possibilities are endless with talent bound to spill over from all ends of the Anfield pitch. Will the Liverpool quartet comprehensively outplay the Spurs' ranks or will the Tottenham strike-force rattle Agger & Co's organization at the back?
A special mention also needs to be given to both defenses on how they can keep Bale and Suarez quiet. Crowding out may just end up being the ploy utilized by the rearguard of both sides with few specific earmarked for keeping these lethal men quiet. Lucas Leiva might be deployed from Liverpool's end while Scott Parker may assume the role for Spurs.
All said and done it all boils down to the mindset with which both these former Mourinho aides send out their troops. Their attention for detail notwithstanding, expect an out-an-out thriller with plenty of goals in this one. Who do you think will be Mourinho's 'Special One' after Sunday? It's a matter of time before we know the answer to that…
Who in your opinion will have the last laugh in this high-profile Premier League encounter - AVB or Rodgers? Leave your comments below or discuss with the writer on Twitter @Harsh8Shah.
How do you stay up with football when on the move? With http://m.goal.com –your best source for mobile coverage of the beautiful game.