Brendon Netto




Analysis

| Spain


Follow on
Real Madrid trounced Barcelona 3-1 at the Camp Nou in the second leg of the Copa del Rey semi-finals. The visitors progressed 4-2 on aggregate which is a far more comfortable result than they or anyone else could have foreseen. For the Catalans, it was a second humbling in a week's time, their 2-0 Champions League defeat away to AC Milan being the first. This defeat however, will leave a more prominent scar not only because it came at the hands of their fierce rivals and in their own backyard no less, but also because they gave into Madrid's game plan.
Many have likened Madrid's victory to that of Milan's at the San Siro. There are a few similarities; in both games, Barcelona were beaten by a two-goal deficit, Lionel Messi was kept quiet and they were made to pay on the counter-attack. However, other than that, there's not much else to tie the two games together.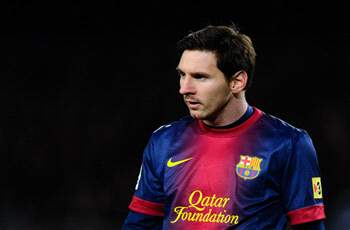 Messi went missing again
Milan and Madrid adopted contrasting game plans to emerge victorious which just goes to prove that despite the quality of this Barcelona side, they can be taken down in more ways than one.
Chelsea famously thwarted the Blaugrana last season in the Champions League by defending on the edge of their penalty area, relying on the heroics of their defenders along with Petr Cech and perhaps even exhausting every lucky charm they had available. It just wouldn't happen for Barcelona on that occasion and there's not much they could have done about it.
Milan employed a far more decisive and pragmatic approach which they executed diligently. They were hardworking and disciplined against Barcelona. They closed them down when they breached the half-line; they tracked every runner, boxed in Messi and broke swiftly on the counter. Again, when carried out with such precision and dedication, there's not much more Barcelona could have done to counter that strategy either.
Madrid on the other hand had one main objective and that was to create chaos. They played at an extremely high tempo which made the game an end-to-end encounter for nearly the entirety of the 90 minutes. Barcelona for their part allowed it and thereby played right into Madrid's hands, when they could well have avoided it.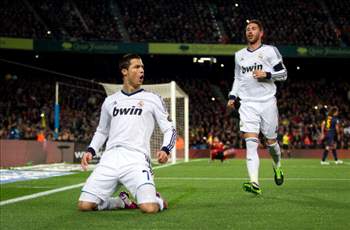 Ronaldo & Co. were devastating on the counter
It's no secret that in a game of controlled possession and patient build-up, Barcelona will triumph over their rivals nearly every single time. Madrid didn't sit deep like Chelsea and they didn't keep their shape like Milan. What they did do was rush the hosts in their passing and made sure they played quick, direct passes themselves.
As far as Madrid were concerned, their passes didn't necessarily need to be the right ones as long as they played them quickly. Losing possession because of playing these hasty passes were acceptable just as long as it kept Barcelona from getting back and regaining their shape. The visitors made sure that the game was played at a frantic pace and with the number of rushed and therefore intercepted passes; they also made the encounter a fragmented one with neither side able to string too many passes together.
Jose Mourinho would have known that his side were bound to lose possession often with this strategy but it also meant that Barcelona would too and he was more than happy to compromise his side's possession in order to hamper theirs. The Portuguese tactician knows all too well that his side are one of the best counter-attacking teams around and backed them to make more of the opportunities on the break than Barcelona. The ploy effectively restricted both teams to attacking only on the counter and that's where Madrid are far superior to the Catalans.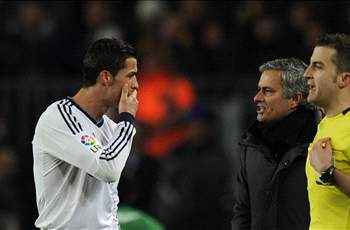 Mourinho's tactics were perfect
However, Barcelona could have taken measures to counter Madrid's strategy but they were either too rigid tactically or too stubborn to deviate from their philosophy. Their style of play demands that they maintain a high-line but if they were open to sitting a little deeper, they may have had more time on the ball to start stringing passes together.
They needed to sit deeper and get Xavi Hernandez on the ball to settle the game down and bring some composure to their play. Andres Iniesta could have been retrieved from his left-wing position earlier on to partner Xavi in midfield and work with him in order to monopolize possession.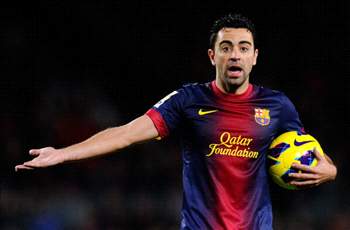 Xavi needed to get on the ball more
Once they established a firm grip on possession, they could move the ball around like they normally do, stretch the Madrid defense, make runs forward and eventually carve open an opportunity. The fact that they didn't change things is evidence that they could have done with a more seasoned tactician on the touch-line when up against one of the best in Mourinho.
Following the third goal, Madrid decided to sit back and protect their lead. Expectantly, Barcelona started to see far more of the ball and were able to indulge in their usual patient build-up play with their opponents chasing shadows. Eventually, Iniesta who was pulled back into midfield, chipped a delightful ball over the top for Jordi Alba who flicked it past Diego Lopez for a consolation goal.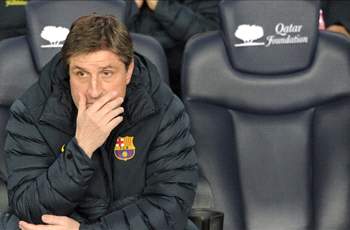 Vilanova's absence was felt
That's exactly what Madrid's strategy was designed to prevent prior to their third goal; a period of controlled possession followed by a great run and an equally good pass to carve out a clear-cut chance. Los Blancos failed to create much when they had to indulge in their own build-up play and so removing that from the game as much as possible was always their primary objective.
While the fact that Barcelona stuck to their principles is admirable, the intelligence to react to the opposition's ploy would have been far more impressive and fruitful as well. Mourinho was spot on with his strategy and whether or not Tito Vilanova's absence was a factor, Barcelona just did not put up a fight from a tactical point of view.
Could Barcelona have done better against Madrid's tactics? Leave your comments below or discuss with the writer on Twitter @BrendonNetto.
How do you stay up with football when on the move? With http://m.goal.com –your best source for mobile coverage of the beautiful game.