One word sums up Liverpool's season so far:
Inconsistency
. While on few occasions like last evening against Swansea City, they have been literally unplayable; on others they have either not taken their chances (which usually account many in a match) or have been outright miserable. This is not what Brendan Rodgers envisioned in his first season at this illustrious club. The transition was never going to be easy, but sometimes you just get the feeling that Liverpool's luck has been found hard to come by.
In hindsight, if one were to attribute a reason to all of the above, a lot of the blame would be shoved upon the Reds' players' lack of maturity, in other words too much of youth on display for the Anfield outfit. The style of play their manager is trying to implement at the club is truly impeccable, and we have even seen flashes of the same on many counts, but the young shoulders on Merseyside have found it a wee bit difficult to pull the same off on a regular basis.
It requires players to have a strong base, which can only come through experienced stalwarts manning the Liverpool ranks. This season is a true example of young and inexperienced blood trying to implement a philosophy that requires very deep roots.
And that is why
after 27 games played, they lie 7th in the league with just 39 points
, worryingly one spot below their fierce city-rivals Everton; already out of both domestic cups and on the brink of elimination from the Europa League at the hands of Zenit St. Petersburg. The flashes of brilliance mentioned previously have mostly come only against teams below them in the league, with Liverpool finding it tough to beat a side above them all season. They have sometimes dominated the game against the ones placed higher throughout, but have lost the plot owing to defensive blunders and lapses in concentration galore.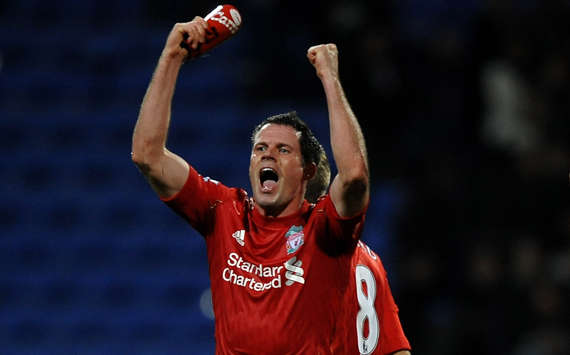 Rodgers needs more Carraghers
With one of the club's most revered servants Jamie Carragher (35) deciding to hang up his boots in the summer and Steven Gerrard now almost 33, experience and maturity is the need of the hour at Anfield in the coming seasons. Rodgers must be lauded for coming out in the open and stating that the club will sign established and experienced players in the summer. He stressed that he will be on the lookout for some real
'men'
in the next transfer window, who can assure him
'hunger'
and
'character'
.
Liverpool's overly stressed love affair with the youth started midway in the 2011/12 season. Fernando Torres' departure to Chelsea on deadline day in January 2011 led to the panic buy of Andy Carroll, aged 22 then. For the remainder of the season, you had the likes of Raheem Sterling (17), Jack Robinson (18), Jon Flanagan(18), Jay Spearing, Jonjo Shelvey (20) and Martin Kelly (22) announcing themselves on the big stage.
Enter Brendan Rodgers following King Kenny's ouster. The Northern Irishman arrived at Anfield with a reputation of having done amazingly well with young talent at his previous clubs; having been Head coach of the Youth Team at Chelsea under Jose Mourinho too. He wasn't going to treat Liverpool any different. He consistently started games with starlets like Raheem Sterling, Andre Wisdom (19), Jonjo Shelvey (20), Suso (19) and even gave 16 year-old Jerome Sinclair a substitute appearance against West Brom away in the Capital One Cup, making him the youngest player ever to represent Liverpool.
But with the season panning out the way it has, Rodgers has admitted to the necessity of better and strong-willed older players. And in this lies his ingenuity as a football team manager. On this point, Rodgers has learnt from the mistakes of managers like
Arsene Wenger
, who time and again has been found guilty of placing too much of emphasis on the youth.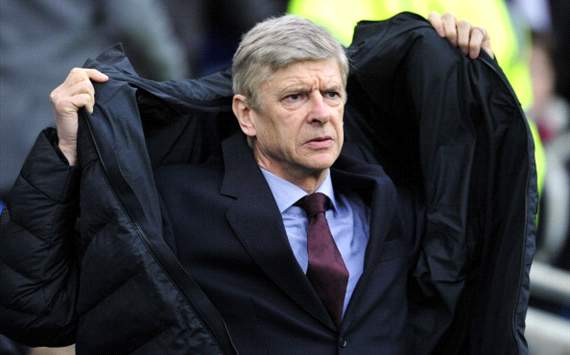 Rodgers seems to be learning from Wenger's 'youthful' mistakes
In the Gunners' case, this age conundrum has been there for ages! Dazzling displays and flashy trickery aside, their young and largely inexperienced players have not been able to bring in any silverware with the help of that philosophy. Wenger nurtures his prodigies and the bigwigs prise them away at the blink of an eye. By promising to bring in relatively known faces in the summer, the 40-year old Liverpool boss is avoiding a similar legacy to that of Arsenal. Thankfully for him, he is still in Year One of reviving the Kop's fate and the supporters will find this statement of intent coming from him more than welcome.
The manager in his first season at the helm
has signed Joe Allen (22), Fabio Borini (21), Oussama Assaidi (25), Samed Yesil (18), Daniel Sturridge (23), Phillipe Coutinho (20)
– all of them coming in the bracket of 24 years old or less. Barring Sturridge, the others have not had any serious impact on the team's fortunes, with Coutinho just a game and goal old. So to not cut the same sorry figure again, Rodgers needs to revise his signing policy and bring in one or two players who can be instrumental in getting Liverpool the results they have been devoid of easily for four long seasons now.
If Rodgers continues with a young team hitting top form only once in a while, he will soon be left with a team like Arsenal who with the passage of time have transformed into a side lacking the desire and drive to succeed.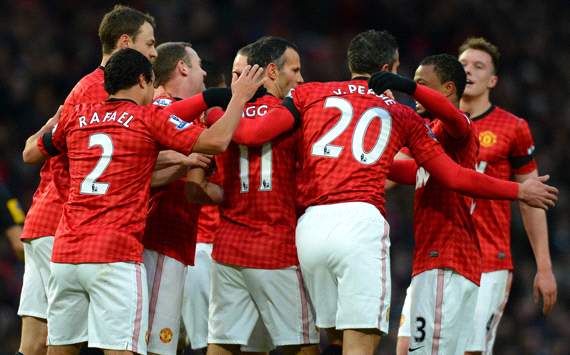 Sir Alex's United have the perfect squad age balance
Any squad, to succeed needs the right balance. Take a look at Manchester United. Counted among Liverpool's bitterest rivals along with Everton, the Red Devils have comprehensively beaten Liverpool to the tag of most successful English club in the past two decades. This has been consistently achieved with the help of the right mix of players brought in and nurtured by
Sir Alex Ferguson
. If we are to look at their current side sitting pretty at the top of the league, we see a beautiful blend of players in all positions.
For every youngster, may it be in the defense, midfield or attack; they have at least one experienced player to either guide the others or to fall back on in time of need or disparity. They went out and bought Robin Van Persie from Arsenal, with the striker aged 29 at the moment. His actions and goals take United forward and at the same time inspire Javier Hernandez (24) and Danny Welbeck (22) in the process.
Ageless stalwarts like Paul Scholes (38) and Ryan Giggs (39) are the north star for the likes of upcoming midfielders Tom Cleverley (23) and Nick Powell (19). Jonny Evans (25), Chris Smalling (23) and Phil Jones (20) look like the center backs for the coming years, with Rio Ferdinand (34) and Nemanja Vidic (31) ever so dependable at the moment. The Old Trafford side have the best set of players when it comes to age, technique and mentality – almost everything that Liverpool are found wanting in at the moment.
Bringing in tried and tested quality will have a holistic impact on the club. The players that enter the pack need to work in tandem with the likes of Gerrard and Suarez (26) to grind out results in tricky fixtures which Liverpool have found hard to see out in recent times. In Rodgers' own words, the vital ingredient that is lacking in his squad at the moment is not the tactical acumen, rather it is the 'mentality'; which he feels will arrive in plenty with mature acquisitions in the summer.
How do you stay up with football when on the move? With http://m.goal.com –your best source for mobile coverage of the beautiful game.