SPECIAL
By Kaustav Bera
Yanga-Mbiwa steals the ball from Frank Lampard who was breathing down on goal, and gallops away with it trying to create space in the crowded midfield, shrugging aside Ashley Cole who tries to get a challenge in, dribbles past John Terry before crossing a beautiful ball in, towards Yoan Gouffran who beats his marker, turning Gary Cahill inside out, and unleashing a fierce low drive that beats goalkeeper Ross Turnbull for dead.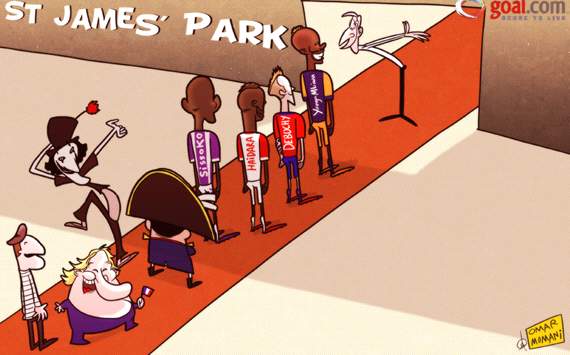 You would be forgiven if you thought France took on England at Wembley, but this can easily be how events would have panned out when the French national team play host to Chelsea.



"I saw a headline saying Arsenal are flying the flag for Britain and I kind of wondered where that British involvement actually was when I looked at their team.Its important that top clubs don't lose sight of the fact that it's the English Premier League and English players should be involved."







"If you can't learn about being a person and a footballer from Yohan Cabaye, then you shouldn't be a footballer. The guy gives you everything,

He's not a local boy, he's not from London or Manchester - he's from France. It's about good players and that's what the Newcastle's fans want.The game has changed, the English game is morphing into the European game. There's more thinking, the passion and the speed is often tweaked up for the Premier

League.

"



That's a tremendous flip-flop from a person of the stature of Alan Pardew, from the West Ham Alan in 2006 to the French Connoisseur
Pardew in 2013. You would normally associate someone like Arsene 'Le Professeur' Wenger with that, but then he has learnt from the best it seems!

Even before the outrageous raid on France, Newcastle had a rich heritage of French players, starting with the Toon favourite, the supremely talented David Ginola. Even under Pardew's tutelage, French internationals Yohan Cabaye and Hatem Ben Arfa called Tyneside their home while the likes of
Romain Amalfitano,
French Connection UK?
Yohan Cabaye
Hatem Ben Arfa
Romain Amalfitano
Sylvain Marveaux
Gabriel Obertan
Mathieu Debuchy
Mapou Yanga-Mbiwa
Yoan Gouffran
Massadio Haidara
Moussa Sissoko
Sylvain Marveaux and Gabriel Obertan
waited in the ranks to grab first team slots.

Infact it was under the influence of midfield playmaker, Cabaye that Newcastle secured their first French swoop in this window in Mathieu Debuchy who was on the radar of quite a few top clubs but chose a team battling relegation instead.

However the clutch of outrageous signings in the January transfer window, which is often taken as the time of desperate measures, buying average players for ridiculous prices ( Andy Carroll anyone! ), was a highly measured and well researched move by Pardew and his team. Promising centre-back playing for French champions Montpellier, who are on a free fall however, Mapou Yanga-Mbiwa signed for the Toons for a steal at £6.7m and was daylight robbery from the original 'French magnate', Arsene who was supposed to be genuine impressed by the defender. The addition of another 23 year old, Moussa Sissoko at

€2.5m

was a coup, as his physical and technical abilities will allow him to thrive in the Premier League. Although Yoan Gouffran who is in good scoring form in Ligue 1 can be a gamble, snapping up promising 20 year old full back, Massadio Haidara for a measly

€3 million

was a master-stroke by Monsieur Pardew.

Having said that, you would think Pardew had a bad case of failing to top the Fifa Ultimate Team, as he could not assemble his dream French squad to maximize chemistry but then just remembered that he just managed a football team! He then decided, 'Oh what the hell!, let me do this for real,' and lo and behold, this is what you get. Save the goalkeeper, Newcastle can actually put out a side of 11 French players, playing in their right positions, too mind you! Steve Mandanda, you better watch out!!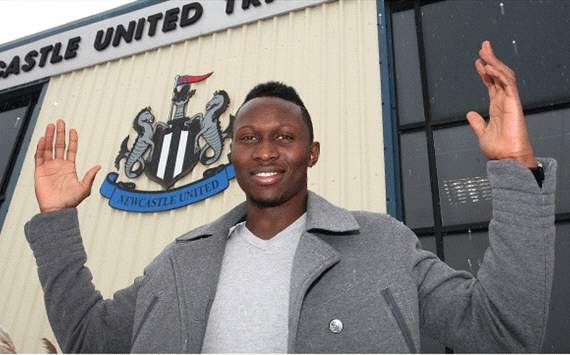 That Yanga-Mbiwa chose Newcastle, clearly shows he believed The 'Pardew Project'


Besides his usual dose of Fifa 13, it seems Pardew has played quite a bit of Football Manager too, as the players he signed were not makeshifts to save relegation, but infact were probably the top talents that the least amount of money could buy, every FM player's wish that is! 'Get the best potential for cheap' so that you can mould them into great players, instead of doling out ridiculous amounts of cash for a superstar who might just be of no use 2-to-3 seasons later.

However, the general ridicule that this French import is facing from everyone outside can be comprehended by Reading's France born winger Jimmy Kebe's comment on Twitter : "On my way to Newcastle, having medical then sign a four-year contract." Thankfully he added, just minutes later: "Oops I thought if you're French and play football you pop into Newcastle and sign a contract? Not a chance of leaving #LoveReadingFC#." Newcastle's Sammy Amoebi too joked that he would have to really brush up his French now!

However, pragmatically speaking, Pardew should be lauded for his endeavour to build a backbone for the future, with an already pre-existing French blue print at Tyneside. Thus the addition of promising youngsters from the same country would only add to the team chemistry ( OR too much time spent playing FIFA for that matter! ). His recent comments on this issue also show us his mindset.


"There is slightly more value in the French market.Obviously, we have exploited that.Zaha is a typical example of trying to take a young player out of the Championship. I like him. I wanted to take him but, seriously, we had no chance. We just can't pay that.We got four players for that. It suited our needs better to strengthen several positions for that sort of money."
While Manchester United signed Zaha for a frankly ridiculous price of £15 million for a Championship starlet, Pardew succeeded in reinforcing several positions with roughly the same amount of money. A club at Newcastle's position, lying 16th in the table, after finishing 5th last, this was certainly the right way to go. That he succeeded in bringing the top players out of Ligue 1, taking advantage of the financial instability of clubs there, as well as unsettled players, it should be his sole credit, ( no matter how much Football Manager he had played ).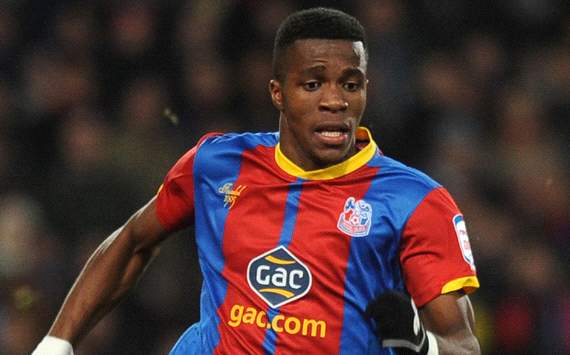 Why bother with Zaha, when you can sign Five for the same price!

Whether these signings will click immediately, only time can tell. It is certain though, that Newcastle have built a team for the future and if some academy talent like Shane Ferguson, develops well, the future Newcastle team will easily push for a top four finish, under the tutelage of the new 'Le Professeur'. Alan Pardew and his French Revolution is here to stay and not fizzle away!
Please NOTE that this story is written in a light-hearted tone! What DO YOU think? Will Newcastle's French Sojourn be successful?
Follow Kaustav Bera on

How do you stay up to date with football when on the move? With http://m.goal.com – your best source for mobile coverage of the beautiful game.