When Jack Wilshere takes to the Emirates pitch on a chilly Wednesday night, comparisons and criticisms will definitely be subjected towards him with regards to Liverpool skipper Steven Gerrard. Recently, the Arsenal starlet admitted to Gerrard being his role model and how he constantly strives to emulate the Anfield talisman's heroics.
And to Wilshere's credit, it hasn't been all words and no play. In all of Arsenal's fixtures following his return from injury, the Arsenal youth academy product has put in standout performances. In both of Arsenal's losses to Bradford City and Manchester City recently, Wilshere was easily their best player, thoroughly passionate and committed in his approach.
So besides his words of praise and inspiration drawn from Steven Gerrard, what really points the way for Wilshere becoming the next most influential midfielder in the Premier League?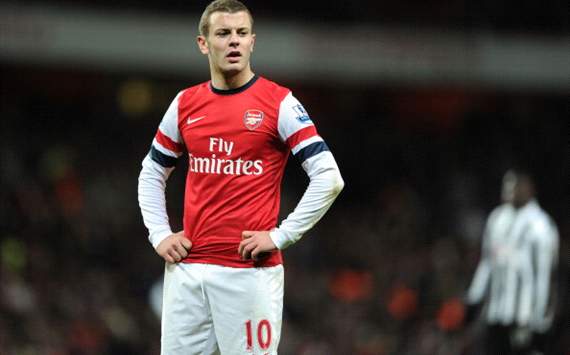 Is Wilshere true champion material?

Gerrard, who is very much on the other end of his career's horizon, serves as the perfect compatriot to young Wilshere.
To start with, Wilshere like Gerrard has very early on in his career assumed a position of serious importance at his club. Having signed a new contract recently, Wilshere has pledged his future to the club and continues to slowly but surely work his way towards the tag of 'talisman' for the London club.
Much earlier like in the case of the Merseyside legend, Wilshere too was identified to possess oodles of potential. Still just 21, Wilshere remains to be touted as the next big thing in the England midfield setup, waiting to explode completely onto the scene.
In the visible past, Wilshere has single-handedly carried the team forward. With the game against Swansea threatening to carry forward into extra time, Wilshere came up with a moment of magic just like how Gerrard has done on numerous occasions for Liverpool by scoring the exquisite equaliser. It is extraordinary to see the kind of expectations the Arsenal faithful have when Wilshere assumes centre stage, with the attacking midfielder still early days in his career. Such is his prodigious talent that Arsene Wenger praises him of having "Spanish technique, but an English heart."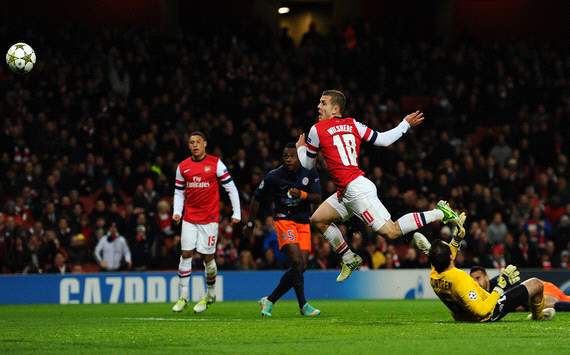 The Arsenal starlet's rise from boy to man has been eminent

Both these English regulars are products of their club's respective youth academies and continue to keep dragging their teams' fates by the scruff of the neck. It is even safe to say that their respective teams have on many occasions over-relied on their influence on the game to grind out results.
More recent comparisons can be drawn on the fact that these two midfield maestros are thriving under managers who advocate passing football to the core. It will be interesting to see how these two sides size up against similar styles being employed by the other. Wilshere's impact after his return from injury has been there for everyone to see while Gerrard remains Liverpool's best performer after Luis Suarez. Staying away from injury will go a long way in assessing Wilshere's growth as a player.

Gerrard, back in his peak, was one of the most lethal and complete box-to-box midfielders the world has ever seen. In recent years, due to lack of team depth he has had to drop back and mellow his game down a bit. But earlier he was one tough nut to crack in midfield, never shying away from making a hard, crunching tackle. And while on the attack, Gerrard made a name for himself scoring absolutely audacious goals from as much as 40 yards out and at the same time popping up in the box and overpowering defenders with his tall and sturdy frame.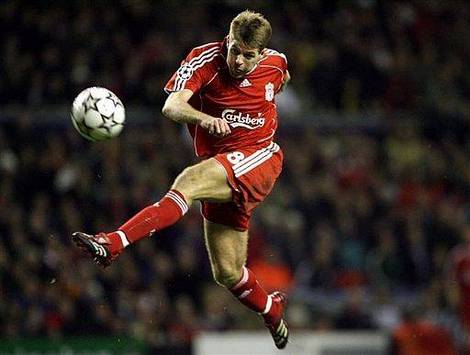 The phenomenon that is Stevie G
Yet one can never take away the influence and effect Liverpool's Captain Fantastic has on the game even today. If at all you could rely on one player to come on and turn the game on its head, it would be Steven Gerrard. The Liverpool skipper has carried the red half of Liverpool city for the past decade, staying ever optimistic about his team's title chances year after year.
These are the incredible feats Jack Wilshere would be hoping to replicate at Arsenal. The Gunners, who themselves are on a trophy drought, need a leader like Gerrard to lead from the front, unperturbed and unfazed in the face of adversity. Wilshere's overall talent coupled with a level and mature head like he has showcased at times should be Arsene Wenger's best bet for the next Patrick Vieira.
Staying very much on the defensive, one would also drop a thought to how Wilshere could very easily lose the plot and be remembered at best as yet another fallen Arsenal hero.
Wilshere needs to learn to face the complexities of modern football and not fall prey to its shortfalls and not get too dazzled by its glamour. Having already attained some sort of superstar status at the Emirates, he has to live up to the same and keep proving his importance at the club by putting in spirited performances week in, week out.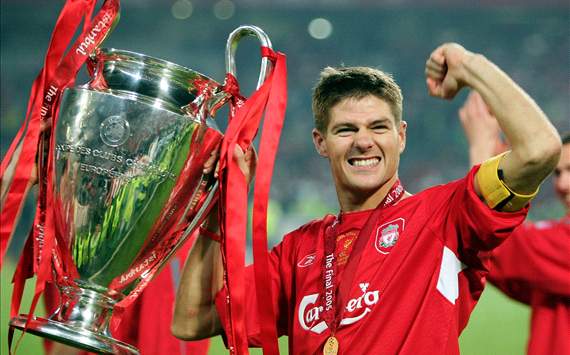 Is Wilshere too a one-club-man like Gerrard?

In today's world, where loyalty is rare, Wilshere has promised his allegiance to the club. He has reassured that his heart is well and truly at Arsenal, but he must be careful of not losing his way in the years to come when a lucrative offer from the Barcelonas and Real Madrids comes along.
Another cause for concern may turn out to be his style of play. Wilshere is a master of close spaces, not considered too great with his long range passing. And that is a point that even Wilshere agrees upon. Defenders, in the future may be able to find the key to keep him quiet, hence he needs to find that versatility and that sense of command and authority in the centre that creates fear in the opposition hearts, which will come only with match experience, and a tangible change in attitude. The kind of attitude that makes legends like Steven Gerrard what they are today.
To help Wilshere's case though, he has quality players like Santi Cazorla, Lukas Podolski and Theo Walcott around him to provide able assistance. The Liverpool legend for most of the career has been devoid of sufficient quality at the club barring Xabi Alonso, Fernando Torres and now Luis Suarez. Wilshere must smartly learn and gain from such players and add momentum to his juggernaut.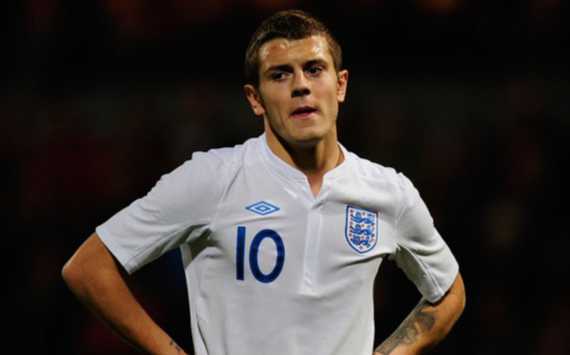 Wilshere: The next English midfield general?

Even on the international front with England, it is only with the strong blend of youngsters like Wilshere with dependable veterans like Gerrard that the Three Lions team can put up a competitive showing at the 2014 World Cup to be staged in Brazil. Interestingly, Gerrard even admitted to continuing with his England career after the Euro 2012 loss to Italy largely due to the belief and excitement induced in him by the youth coming through in the form of Wilshere and the others.
Gerrard has a lot of faith in the former Bolton loanee to come to the fore in the 2014 showpiece event. He believes Wilshere is the very much the face of the strong leadership pipeline England boasts of. It will be fascinating to see two players on either side of their careers fighting for the English cause, aiming to land a first major trophy since 1966.
As for the present, what will definitely be fascinating to see is how Wilshere comes up against Gerrard when pitted against him in the heart of midfield when the two sides lock horns in the midweek. Will the Arsenal player showcase the exuberance of youth or will Gerrard outsmart his rival with a masterful performance that comes only with experience?

Follow Harsh Shah on

How do you stay up with football when on the move? With http://m.goal.com –your best source for mobile coverage of the beautiful game.