Debjit Lahiri




Analysis

|

England




Follow on
"To tell the truth I cannot call my childhood bad. In your childhood you can't compare things: one eats carrots, one eats candy, both taste good. As a child you cannot tell the difference."
Orphaned at the tender age of four and growing up in the oil rich region of

Ukhta

, the small time plastic toy seller wasn't someone who would inspire the most confidence - someone who was "destined" to be a nobody. Yet decades later, he would stand as one of Russia's wealthiest and influential oligarchs - enjoying powers beyond any ordinary wily businessmen!
So what exactly has defined the shadowy personality of Roman

Abramovich

over all these years? The oil and the mines; his yachts or lawsuits; the controversies and the allegations or his powers and loyalty? Well, deciphering the mystery man has indeed been one of the most fascinating of observations. His opaque image does not make things easier in doing so - however, it is not particularly hard to look through his incredible lust for success. His unparalleled desire to taste victory has brought him thus far - and in a bid to achieve higher goals, he has been incredibly ruthless; leaving no stone un-turned - going to the very extremes by hook or by crook!
He never had the most glowing of reputations though; and so when in the summer of 2003,

Abramovich

took over the reigns at Chelsea, the fans were left rather sceptical. However, what followed was a daring attempt to seize English football by it's throat; ushering the blue revolution which saw the then mediocre team conquer every possible major honours in a near about decade of Roman ownership.
And if at all, anything was absolutely apparent during this period, it was Abramovich's ruthlessness; as he axed down managers at will on the slightest signs of fragility - often triggering a short term shock wave into the team; which proved to be the shot in the arm for finishing seasons on a high. He showed no mercy - and glories in every possible junctures, was what he wanted.
And thus, albeit coming at a hefty cost, the owner conquered every bit of silverware that he wanted his team to win!
However, in the midst of everything, there still would remain one last desire of his, unfulfilled. Much like his own personality, he brought to Chelsea a general negative perception - a perception of a team that would buy their way to success; a team that does not abide by the romanticism of football; the exponents of the anti-football! In fact quite ironically, Chelsea's first major impact into English football during the Roman era would also come under the guardianship of a shrewd Jose

Mourinho

- a 'supposed' arrogant personality; who would exhibit any brand of football to win matches - not necessarily something that the neutral football lovers would crave for but equally effective; someone who would stoop to extra-ordinary levels to get under skin of the opponent camp. In a nutshell, Chelsea were soon becoming a winning team but not particularly a like-able team; not a team who would be associated with the glorious tales of the traditional heavyweights - the likes of Manchester United, Liverpool, Barcelona and so on.
Thus, now a different agenda sprung up among Roman's priorities. Although never making a public statement about it, if media reports were to be believed - Winning trophies no longer remained the only aim; winning them with grace and style was what he now craved. Something that would counter all the negative perceptions and bring his team's glories alongside treasured stories of football. Hence, off went

Mourinho

in his fourth season at Stamford Bridge and once Avram Grant completed the remainder of the season, he was too shown the door and in came the highly rated

Luiz

Felipe

Scolari

.
Having led Brazil to World Cup glory in 2002, he was a manager known to orchestrate free flowing football; football that was soothing to the eye. The change was apparent as Chelsea begun the season, full of attacking flare, but very soon the loop-holes were showing up, as they dropped crucial points and all of a sudden,

Abramovich

's initial priority was in danger itself - that was to win the

silverwares

. Merely 9 months into the job,

Scolari

was booted out and in came

Guus Hiddink

, the then Russian coach, as an interim manager for the remainder of the season. Chelsea went back to a more restrained approach, and ended the season with a FA Cup - the side's first success in the Post-

Mourinho

era.
The following season it was Italian Carlo

Ancelotti

's turn to wear the crown of thorns as he filled up the vacant managerial post at Chelsea. The first season saw the Londoners score a staggering 103 goals, winning both the Premier League and the FA Cup, to complete a historic double. Roman was finally close to what he desired for and Chelsea were exhibiting a brand of football that was arguably one of the most "beautiful" in Europe. The Italian's exploits were to continue as he started the second season with a bang but a sudden slump in form in winter saw the team fall behind in the title race. Fernando Torres and David

Luiz

completed big money moves as the Pensioners were once again victim to the panic buys. A late revival was not enough as Chelsea finished the season

trophyless

and

Abramovich

once again found himself not fulfilling

atleast

one of his two priorities.

Ancelotti

was told to pack his bags immediately after the final game of the season against

Everton

, down at

Merseyside

.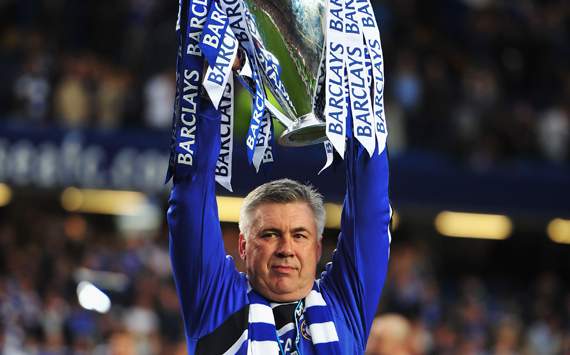 Chelsea Played The Best Football Under Ancelotti But A Year Of Mis-fortune Meant He Was Sent Packing
The batton was now passed to former manager Jose Mourinho's protege Andre Villas-Boas to take over but his drastic tactical changes to fulfill Roman's criteria of "free flowing" football apparently knocked the core of the team unsettled and much like Scolari, his reign lasted months as results became hard to come by. The assistant manager and former Chelsea player Roberto Di Matteo picked up the spoils and in what turned out to be one of the most remarkable revivals, Chelsea lifted the FA Cup and more importantly the Champions League, Abramovich's holy grail.
However this, albeit coming at the cost of a very heroic effort, was again achieved by virtue of the so called "boring football"; by parking the bus as some said - the brand of football,

Abramovich

wanted to dispense with long ago. So once gain, we were again back to square one.

Abramovich

's Chelsea were winning trophies but not sympathies of the mass and his counter policy was again made non-existent.
8 months since the historic triumph, Di Matteo has also been shown the door and with the owner running out of managers to hire, the Londoners had to appoint Chelsea's former nemesis Rafa

Benitez

, much to the distraught of his own fans. A manager known for his "safety first" approach,

Abramovich

's "double desire" seems far from getting fulfilled and now there is nothing much he can he can do about it.


So, where exactly did he go wrong? A man who came, who saw and who conquered, yet remains unfulfilled, despite countless trophies and perhaps because of a missing link that has escaped even his shrewdest of brains.
Well, unfortunately for him, it has probably been his instant success in his very first footballing venture that has blinded him of the fact that football, or to put it in a better way - any brand of football, is a system. A system that needs to be shined and polished over a considerable length of time. For even the players, as world class as they may be, are not machines and neither is the manager. Time is the key in getting used
to it.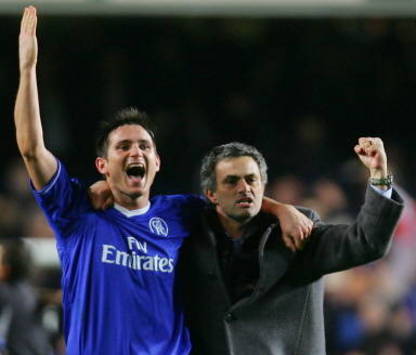 Let's take a very relevant example, and very much related to Chelsea themselves. Jose

Mourinho

till this day remains the longest serving manager during the Roman era - a little more than three years. Now, what is more fascinating is that even a time as minimal as three years was enough for

Mourinho

's brand of winning football - "score and shut down the opposition" - to get instilled into the Chelsea genes and once he was gone, it took years for the core of the team to get rid of the

Mourinho

hangover - not until Carlo

Ancelotti

guided them to the double winning season. So the point is, it is quite apparent what a very little amount of stability can do; but unfortunately for Roman, to mould the team into his now desired "

tiki

-

taka

" way, he has been yet to provide even that amount of leeway to any manager since then.
Again for exhibiting a particular brand of football on a long term, not only the existing bunch of players need to be moulded but they should be backed up by the potential graduates from the youth structure, who have been trained and polished in that particular system from the onset. Only then, a continuity can be maintained. When it comes to Chelsea, the fear of failure, means they hardly get a look in from the managers; despite the youth teams performing remarkably well over the past decade.
Now stability can also come at a cost of not winning trophies for a couple of years? Would

Abramovich

be prepared for that? If not, well, he will have to choose only ONE among his two priorities - Ruthlessness for instant success or patience for his lust of 'beautiful' football!
After all these years, the footballing fraternity never has had the brightest of opinions about him. Yet for the Chelsea fans he is still held in the highest of regards..Still loved and adored !
Because he brought promise to the club; for he is, much like them, one hell of a fan - a very spoilt one! But Roman, for his sake, will have to take a call now - to choose where his priorities are - Cos' years from now he perhaps wouldn't want to be remembered as a man with good intentions but bad decisions; a "crazy" owner who fell to his greed!



How do you stay up with football when on the move? With

http://m.goal.com

–your best source for mobile coverage of the beautiful game.