COMMENT
By Atishay Agarwal
Hailed as a "Miracle Worker" by various members of the Arsenal board in 2004, Arsenal chairman Peter Hill-Wood also proclaimed that this Frenchman had the Arsenal manager's job "for life", after the Gunners completed an unprecedented unbeaten league season that year.
Fast forward seven and a half years full of promises, near misses, and eventual heartbreak, Monsieur Arsène Wenger - while still seen by many as a mere bystander in Arsenal's decline and a solution to their problems - is not quite the miracle worker he once was as football continues to merge with the world's harsh realities.
Perhaps if the Chelseas and Man Citys hadn't come up in the way they have in the last 10 years, Wenger would still be regarded as the most influential figure in English football today, and his 'socialist' model might have succeeded during a time when the club's finances have been restricted thanks to their new stadium in Ashburton Grove.
It's fruitless to think about the hypothetical, though, as these teams and their benefactor models are very much here to stay and thrive, and the Gunners still continue to huff and puff their way against the odds, for a spot in England's much-vaunted 'top four'.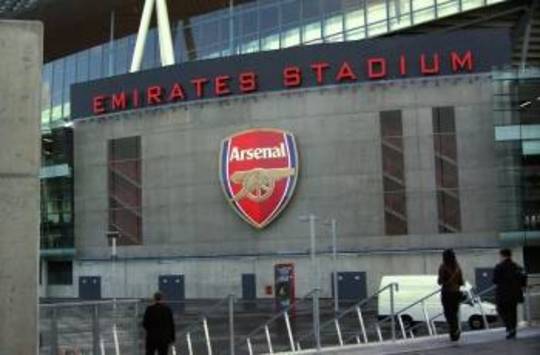 Are Arsenal's fortunes yet to be stretched to it's potential?
Any of us doesn't need to list Wenger's qualities, describe his greatness, or demystify his legend at Arsenal. It would be a grave insult to the man. He has undisputedly turned Arsenal from a traditional British club, to one of the biggest clubs worldwide, and for that he will always be remembered and thought of as an Arsenal legend.
But Wenger's legend in North London has taken something of a beating in recent years, and the general perception of him among football fans and the media has changed rather drastically. During the first 10 years of his reign, the words most associated with the former Monaco boss probably were calm, intellectual, stoic, innovative, genius, but since Project Youth began we've seen him mostly described as irate, myopic, irrational, and stubborn.
Perhaps it's just a natural consequence of having your team struggle for fourth, when earlier going for first seemed a given. After the defeat to Chelsea in West London last weekend, Arsenal are sixth in the league, seven and four points behind Tottenham and Everton respectively, albeit with a game in hand - against Sam Allardyce's West Ham.
Arsenal's performance at Stamford Bridge in the first half was disappointingly familiar – uninspired, unprepared, lacklustre, naive – and gave the team too much to do in the second half. Of course, they came close, which is why the first half's display was even more frustrating. When the same set of players are capable of dominating Chelsea on their turf, why did it take 45 minutes for them to show up?
"We have lost two big games in the last week, and that's very damaging for us. We can't drop points any more if we want to be in the top four. That's a concern."



- Arsenal manager Arsene Wenger

While Wenger was never renowned in particular for his tactical acumen, the frequency with which his players are exposed tactically on the pitch has become rather embarrassing, and little is done to change things during play. Arsenal did superbly in the second period after tweaking things at half time, but if Wenger knew what would solve his side's problems, why was he rooted to the bench throughout the first half? Surely either him or Steve Bould should have been out there barking instructions so the team could try and arrest Chelsea's domination in the first 45 minutes?
After the game, Wenger lamented that his team started the game timidly, on the back foot, and showed little authority. He'd said the same after the 2-0 defeat to City a week earlier. In games against City, United, Chelsea, and even Tottenham this season, the Gunners have conceded first in every game, and always in the first half. The latest they've conceded in those games is the 40th minute, at the Etihad. That is glaring proof of a certain fragility within the squad when facing the bigger sides.
After the defeat to United at Old Trafford earlier in the campaign, Le Professor mentioned how his team had much of the ball, but didn't create anything at all with it. He more or less repeated those words after the loss at Norwich. In fact, take any of his post-match press conferences after games against Schalke, Sunderland, Southampton, Villa, Fulham, Swansea, and maybe a few more, and we'd find similar sentiments expressed in one way or the other.
Wenger has been one of English football's finest thinkers, but a lack of motivation and creativity, poor defending, and mental weaknesses are all issues that have to be dealt with by the management, a department he heads. These are issues that have surrounded Arsenal and its players for a number of years now, but they remain to this date, and have probably exacerbated.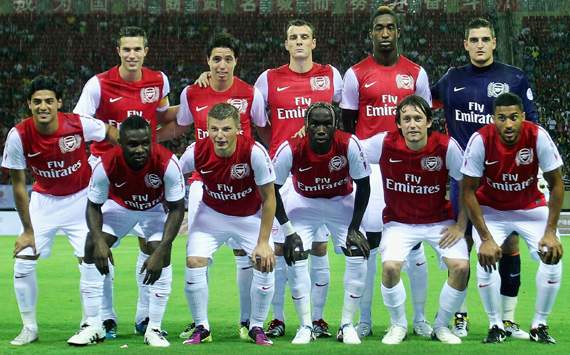 Can you spot the familiar faces from two years ago?
The Arsenal first XI that we see today consists almost completely of players that weren't around even three or four years ago. Out of the players who started against Chelsea, only Bacary Sagna, Theo Walcott and Abou Diaby featured in the 2008-09 season. Many believed that the Gunners' woes between 2006-2010, or even up till 2011, were directly related to "Project Youth", which eventually failed. The focus then shifted to buying slightly older, more experienced and proven footballers, as the purchases of Per Mertesacker, Mikel Arteta, Yossi Benayoun (loan), Santi Cazorla, Lukas Podolski, and Olivier Giroud have shown. But despite all these new faces and significantly more experience, we unfortunately see the same Arsenal with the same weaknesses every other week.
During the early noughties, Wenger was highly renowned, and rightly so, for plucking unheard-of footballers out of nowhere and subsequently turning them into superstars. He was a genius in the transfer market, and even more impressive was the fact that every player improved dramatically under him.
The last few years, though, reveal several transfer failures, especially when he has bought experience. In the recent past, we've seen Andrey Arshavin amazingly flatter only to depressingly deceive, and eventually become a pale shadow of his former self. The acquisitions of Mikael Silvestre, Marouane Chamakh, Sebastian Squillaci, Andre Santos, Park Chu-Young, have to be classified as failures. Of course, this list excludes the several youngsters who were heavily invested in, but eventually failed to make the grade. There is also a growing belief in certain quarters that experienced players aren't improving at all under the Frenchman, or are moving backwards, examples being Arshavin, Chamakh, Squillaci, Gervinho, Mertesacker, Thomas Vermaelen and even Giroud. Laurent Koscielny too, seems to have stagnated and has been even more error-prone this season.
It's perfectly understandable when Wenger and the likes of Gazidis, Arsenal's chief executive, admit that the club's spending power was heavily affected after their move to the new stadium, but for over a year now, the club has been in very healthy shape, and in a position to push on and acquire the kind of talent that would make them a real force in Europe again.
"As our financial capability develops, as economic rationality enters the world of football, our ability to compete at salary levels for the very best talent will be enhanced."



- Arsenal CEO Ivan Gazidis

Instead, the club still dilly-dallies over transfer matters, refuses to consider top-class players, and is probably looking for a few bargains in the final few days of the January transfer window at a time when their top four spot is in serious danger. The statements coming from the manager, the CEO, and the board don't befit the stature of a club like Arsenal. With all due respect, it would seem a lot more apt for a club like Everton, who possess quality, history and class, but are forced to have limits to their ambitions.
In 1996, Arsenal was the perfect vehicle for Wenger's ideas. He had the vision that could take this London-based institution and create a global super-club, primarily because his methods and ideas were completely new to British football. Now that the rest of the country has aped or even bettered his own ideas, Wenger's stubborn resistance to change has brewed staleness at Arsenal. The club has grown exponentially in the last 16 years, and now seems to have outgrown the Frenchman.
The question "Is there anyone out there who could do a better job?" is probably best left unasked, as which one of us could even imagine that a certain bespectacled economics graduate whom nobody had heard of, who was managing in the J-League, could become Arsenal's best ever manager?
It's probably time to accept that while Arsene Wenger has been a truly great, legendary, and yet humble and loyal servant to Arsenal, the club probably needs him to either radically change his ways (which will probably never happen), or appoint someone with fresh ideas to take Arsenal back to the pinnacle of English football. It's not about anyone else being a better manager, but just a matter of the right person at the right time for the right club. The coming summer could see that happen, especially if Arsenal don't finish in the top four, and it might just be the best way for the club to move forward.
Atishay Agarwal is the co-founder and Editor of 90 Minutes, India's only football magazine. You can catch him on Twitter @AtishayAgarwal
How do you stay up with football when on the move? With http://m.goal.com –your best source for mobile coverage of the beautiful game.