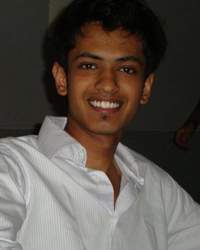 Aabhas Garg
I think Ronaldo deserves it this time as his overall contribution to the team has been great. He scored and created goals. Not only this, but he was instrumental in Real Madrid winning the League title. His contribution in crucial matches was great especially against rivals Barcelona. At times, he was the difference between a win and a draw and there is where Madrid won the title. His contribution to the Portuguese team cannot be undermined as well.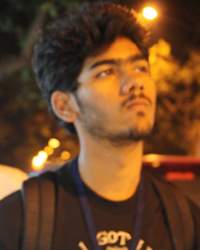 Kanhaiya Maheshwari
I think Leo Messi should yet another time win the trophy this year. He has displayed outstanding goal scoring ability this year by breaking Gerd Muller's record. Although, I agree Ronaldo's contribution has been immense to Madrid's title winning season, Messi's feat is not easy to achieve and that's why he should be given the award. Scoring 91 goals is nothing compared to winning the League title for Barcelona, but for an individual's award it's still Messi for me.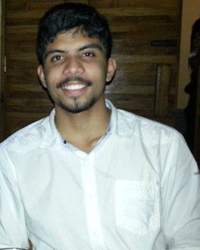 Vernon D'cruz
I will root for Cristiano Ronaldo to win it this year. His all round performance not just for Madrid but for the Portuguese team has been immense. He almost single-handedly carried them to the semi-final where they lost on penalties to eventual champions Spain, which is no mean feat. His performances against Barcelona were also match winning and were crucial to win them the title. Had it been for a little luck, they would have reached the Champions League final also, which would have been the cherry on the cake.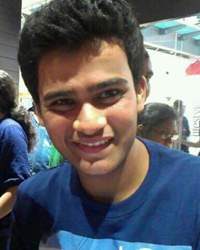 Nikhil Bansal
I think Andres Iniesta deserves the award more than the so called "Best players on the planet". He has been at the peak for the past two years now, more often making goals than scoring them. With incisive passing, and clever movement, his play-making abilities have been shining for both Spain and Barcelona. Sadly, even the genius of Messi would have been damaged had someone like Iniesta not been there working behind the scenes. Hence, for me he deserves it once, and it's now more than ever before.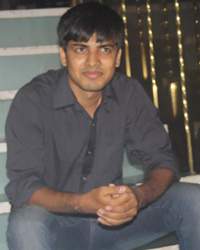 Niteen Nathani
I think Cristiano Ronaldo deserves the award completely, no question about it. He has been a vital cog for both Madrid and Portugal over the past year. He took Madrid to the League title and Portugal to the semis of the Euros. This was the season that for the first time he has delivered for his country on the big stage only to lose to Spain. His performances have been top notch and helped Madrid to win a trophy which Messi and Iniesta failed to do.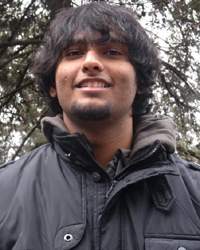 Siddhesh Chitins
I suppose Messi deserves it because he has been consistent for the entire year. Although, it is said that Xavi and Iniesta are responsible for creating goals for him, I don't believe that at all. He has proved himself by breaking the record for most goals scored in a calendar year and has to do no more to win this award. The only thing I would like Messi to do before he retires is to move to a foreign league to show that he is the best even when not in his comfort zone. Even so, he deserves the award more than anyone this year.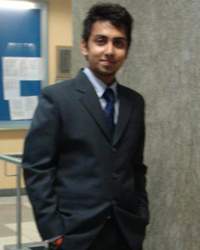 Sanam Kothari
I want Messi to win it simply because he has broken every possible record in world football. Statistics don't lie and surpassing the great Gerd Muller is no easy task. Messi's flair and simple mannerisms win it for me, while Ronaldo's arrogance on the pitch makes him lose the respect despite all his good work. Ballon d'Or should be given to a person who knows how to be a role model to the kids and no matter what Ronaldo does on the pitch, he will never have that humility in him.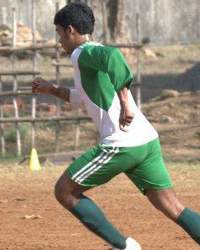 Shouvik Dutta
Just because of the insane year Messi has had personally, I will go for him. Breaking Gerd Muller's long standing record of the most goals scored in a calendar year has to be the biggest achievement ever. Not only this, but he also started performing for Argentina consistently this year which makes him more complete. Although, as a team, Barcelona couldn't win any trophy, Messi did all he could and deserves to sign it off with the Ballon d'Or.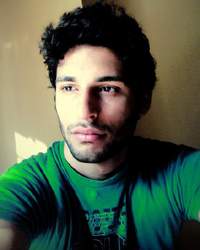 Jamshed Bhopti
I think Cristiano Ronaldo should win it this year simply because Ballon d'Or is given to a person whose personal achievements have contributed immensely to the team's success. And this year, Messi has had no success with Barcelona. He might have scored 91 goals, but it proved to be of no use to the Blaugrana. Ronaldo, on the other hand, won the League with Madrid, reached the semi-final of the Euros and came close to beating Spain as well. His contribution has been clearly more and hence he should win it.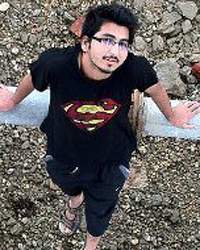 Muneeb Iqbal
In my opinion, Lionel Messi should win the award just because the fact that he broke the record of most goals scored in a calendar year. It's more than justified to award it to him simply because all these years no one even came close to matching Muller's feat. Add to that Ronaldo's dip in form when he "wasn't happy" at Madrid. He couldn't do anything to avoid his team from falling 16 points behind Barcelona, forget doing it single-handedly.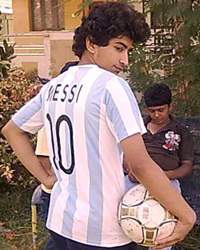 Arjun Chabbra
I think Andres Iniesta deserves to win the award. We have only seen strikers and goal scoring midfielders win this award, but it's time for everyone to recognize the efforts of other players as well. Football is a team game and it's really surprising to see Iker Casillas nowhere in the shortlist. Iniesta winning it will probably pave a way for a defender or a goalkeeper winning it in future because Iniesta deserves it as much as Messi or Ronaldo.
How do you stay up with football when on the move? With http://m.goal.com –your best source for mobile coverage of the beautiful game.