After starting his career at Russian side
Zenit St. Petersburg
in 2000,
Andrey Arshavin's
consistent performances went largely under the radar, maybe because of the low profile of the Russian league. In his time at the club, the midfielder scored 75 goals with 109 assists from 308 appearances. He was also part of the Zenit team that won the UEFA Cup in 2008.
However, it was at Euro 2008 that the diminutive playmaker truly announced his arrival on the world stage. He was at his creative best as he led the Russians through the group stages. But, it was in the quarterfinal contest against European heavyweights, Netherlands that Arshavin's quality truly rose to prominence. He was in his creative element, pulling the strings and dominating the offensive play while still doing his fair share at the back when needed.
Following the tournament in Austria and Switzerland, Arshavin's stock had shot through the roof as he became one of the hottest prospects in world football. Even Catalan giants Barcelona were reported to be keen on acquiring his services among a host of other top European clubs.
However, as the transfer window arrived in January 2009, speculation continued to mount and on the stroke of the transfer deadline the sought-after forward wound up at
Arsenal
. The transfer was at the time, a club record signing with the fee rumoured to be around 15 million pounds.
An intelligent player with an eye for a pass and the pace and directness to run at defences, Arshavin seemed cut-out to slot into Arsene Wenger's team perfectly. He also knew where the goal was and at 27, he was already a figurehead for his national side. He had the ideal prerequisites to provide the Gunners with some much needed experience and leadership qualities.
Andrey Arshavin's club career statistics


| | | | | |
| --- | --- | --- | --- | --- |
| Club | Period | Appearances | Assists | Goals |
| Zenit St. Petersburg | 2000-2008 | 308 | 109 | 75 |
| Arsenal | 2009-2011 | 106 | 33 | 28 |
| Zenit St. Petersburg(loan) | 2011-12 | 11 | 4 | 3 |
| Arsenal | 2012-13 | 36 | 11 | 3 |
Arshavin made a whirlwind start to life in English football. Seemingly feeding off other creative talents like Cesc Fabregas and Samir Nasri, as he scored 6 goals and 9 assists in his first 15 games with the Londoners. This included a magical night at Anfield, towards the flag end of the season, as the Russian scored all four Arsenal goals in a thrilling 4-4 draw with Rafael Benitez's Liverpool and he deservedly walked away with the Man of the Match award.
Following that performance he was acclaimed as Arsenal's Player of the Month for April and came in second in the race for Player of the Season, even though he had featured only in the latter half of the campaign. Many hoped that it was the beginning of a truly glorious career in North London. However, it turned out to be just a honeymoon period, way too short for anyone's liking.

After an impressive beginning in the latter half of the 2008-09 campaign, Arshavin carried on that run for some time. The Russian dynamite provided further evidence of his talent when he scored an absolute scorcher from 30-yards out against Manchester United at Old Trafford early on in the following season.
However after a slight dip in form, Arshavin came to life as he scored the winner in Arsenal's come-from-behind 2-1 home win against Barcelona in that season. Following a sweeping counter attacking from the edge of their own penalty area the substitute produced a calm finish after running onto Samir Nasri's cut-back inside the box.
Much to Arsernal fans' disappointment, Arshavin failed to produce the top form he displayed at the start of his career with the London club as he was continually out-run and out-skilled by opponents time after time. Furthermore, the much-hyped midfielder began to look listless, short of ideas in the final third and woefully out of his depth, as he struggled to complete even the simplest of final balls.
The swagger and confidence of old, to commit defenders and take on outrageous shots at goal, had all mysteriously evaporated. Soon enough he began serving long spells on the bench and was relegated to the second-string side, making the occasional appearance as an emergency substitute and only starting games in lower priority cup competitions.
Few could have imagined that Arshavin's stock would plummet quicker than it had risen, as the Russian creator went from marquee signing and first team regular to a bit part player and now seemingly surplus to requirements.

So, that begs the question - what's gone wrong for the man touted, not so long ago, as the 'next big thing' in football?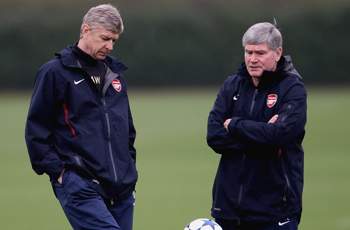 Wenger to blame for playing Arshavin out of position
The former Russian national team skipper has no doubt contributed to his own downfall, but Arsenal boss Arsene Wenger must also take a huge slice of the blame for his struggles. The Frenchman has consistently chosen to deploy the playmaker on the left wing in a front three when in fact, his more natural position is the creative role in central midfield or playing in the hole behind the main striker.
This positional alteration is something Wenger has tried with several players in the past, possibly in an attempt to create players who could play adeptly in more than one role. Thierry Henry, a winger by trade, was turned into one of the most lethal strikers in the Premier League and Mikel Arteta's transformation from a central midfielder to a holding one are just two of the best examples that come to mind.
The strategy could also have been caused by the fact that, at the time, Arsenal had several other players who liked to occupy that same position in the middle of the park. Whatever the reasons, in Arshavin's case, the gamble seems to have not only back-fired but proved self-destructive for him as well.
The ex-Zenit man was also hampered by the fact that his personal decline coincided with Arsenal's continued fall from grace, as they went from title contenders to battling for Champions League qualification every season.
Add to this, supporter discontent over the lack of spending in the transfer market, as also ongoing speculation about the departure of star names like Fabregas and Nasri (which eventually materialised), meant that the Russian, from whom, already much was expected, was a marked man, not only for opponents but also for his own fans. As such, every indifferent performance brought with it ever mounting pressure and constant booing and jeering from the stands which had a cascading effect.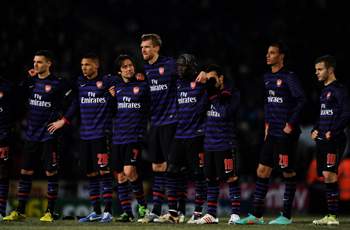 Russian's problems were further exaggerated by Arsenal's own woes
As Arsenal's fortunes continued to slide along with the Russian's displays, it became virtually impossible for even Wenger to stand by him. It appears as though, the pressure was just too much to take for all concerned.

The Russian International was then loaned back to his former club at the start of the 2011-12 season. After making only 11 appearances for the Russian champions, Arshavin returned to Arsenal in January 2012 and has featured sporadically since.
So, where does the mercurial midfielder go from here? It is abundantly clear that he no longer forms any part of the London club's plans for the future. Truth be told, he could well have left for new shores last summer itself but finally his adventure at Emirates Stadium appears to have run its course.
He clearly needs a new challenge to revitalize himself, if nothing, just getting games under his belt on a consistent basis will help to rebuild his shattered self-belief and the midfielder might still have something to offer to a side with more modest ambitions.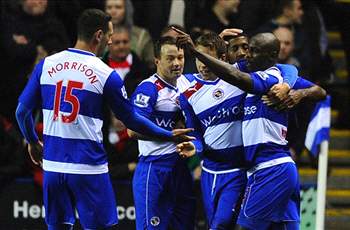 Arshavin needs a fresh challenge
Arshavin has been recently linked with a move to Premier League side Reading. A switch which, if it materialises, will take him straight into a relegation dogfight, an environment that provides no room for complacency. Perhaps a return to home comforts could be the ultimate fit and to that effect, Russia's new money-men Anzhi Makhachakala have been previously touted as another possible destination for the midfielder.
Wherever Arshavin goes next, his story is one that will be keenly watched. Sadly though, his time at Arsenal, will leave many wondering just what could have been had the cards been dealt differently.
How do you stay up with football when on the move? With http://m.goal.com –your best source for mobile coverage of the beautiful game.