Akarsh Sharma

Comment

|

Premier League

Follow on
It may not be a rivalry in the real sense of the term but over the course of the last seven years, wingers Stewart Downing and Adam Johnson have been mentioned in the same breath more often than not in the English media.
From being an understudy to the current Liverpool winger at Boro to losing out on a spot in the English senior side, Johnson has had to face a Downing-shaped roadblock virtually at every step of the way in his career. Even in the transfer market, both were seen in the same light and linked with the same clubs that were scouting to find a new wingman.
At Anfield though, with first choice left-back Jose Enrique tearing a hamstring at Loftus Road, the indications are that Downing will switch to the left-back role and will face the threat of Johnson bearing down at him – which will be symbolic in both the directness of their battle and that neither of them will be deployed in the position they have so keenly contested over the years.
When they meet, they'll also perhaps share a word or two regarding a familiar journey in going from the brightest of England's youth talents to two players who have disappointed when called upon for greater things. Both have already made their big-money moves, one to Liverpool and the other to Manchester City. While one now finds himself at Sunderland, the other had been told he can leave Liverpool but is hanging in there due to impressive recent performances.

Sunderland holds a special significance for Downing since it was the first club other than Boro that he played for when he went there for a short loan spell. The Black Cats were also his first Premier League opponents in a Liverpool shirt on a day when he showed glimpses of great potential, before going through the season without a goal or an assist in the league.
Downing will also meet manager Martin O'Neill, who brought him to Aston Villa in the summer of 2009 which helped in taking his career to a new level. The same manager, at the start of this season, brought Adam Johnson to Sunderland which means the former City winger's omens aren't too bad. Except that O'Neill's current club is hovering above the relegation zone and the Villa team that he managed three seasons back were challenging for the Champions League places.
The two wingers differ in characteristics both on and off the pitch. Downing is a shy, disciplined, incisive, predictable team player with wonderful crossing ability, while Johnson is expressive, outspoken, creative, unpredictable, and perhaps too selfish at times.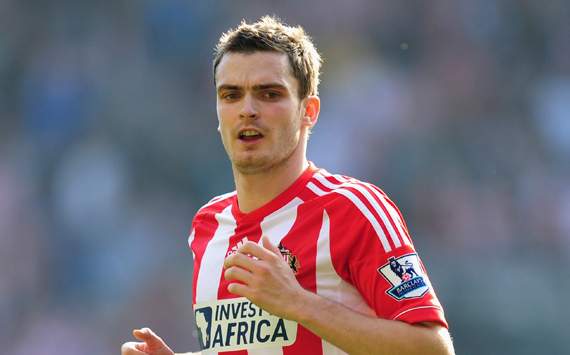 Adam Johnson's career hasn't quite taken off as expected
Johnson has regularly distanced himself from any comparisons with Downing -"I don't want to be labelled as the next Stewart Downing. I am not anything like him as a player as we have totally different styles". But he has failed throughout his career in carving out a niche that would've propelled him above his competitor.
Johnson's lack of discipline has often drawn criticism and been cited as his weakness. But perhaps, more than anything else, the 25 year-old winger has suffered the curse of being born in England – a place where traditionally there has been more respect for perspiration than inspiration.
Had he been born (say) a Dutch talent, he may have been labelled 'the next Arjen Robben' and who knows what would've happened with the freedom he would've been afforded in Netherlands' offensive, flowing style?
The kind of managers that governed his football career didn't help him either. Roberto Mancini, being his club-level manager, had the biggest say in his development. Instead of the focus falling on his flair and inventiveness in the final third of the pitch, Johnson was regularly vilified for his poor work rate and lack of game sense. This is not to say that this wasn't a valid criticism of the player but as the player himself admitted while leaving the club, he received little to no guidance from Mancini during his time in Manchester.
Both Roberto Mancini and former England manager Fabio Capello were Italians who demanded more craft and less flair from their wingers. Mancini still prefers to deploy Samir Nasri and David Silva as makeshift inside-out wingers, or James Milner on some occasions, rather than relying on width provided by natural wingers such as Scott Sinclair (often mocked as 'the new Johnson' due to his lack of game time).
New England manager Roy Hodgson showed no desire to play progressive and attacking football, relying rather on the clichéd English style of a winger who could cross the ball into a target man, which resulted in Downing being the obvious choice over Johnson.
Mancini, in particular, had been at loggerheads with Johnson throughout his Manchester City career and may have deeply damaged the winger's career growth. Even after Johnson put in a string of wonderful performances early in his City career, he was benched without an explanation. The clarification would usually be public – "Adam is a young player, he doesn't understand [the game] very well and he can improve a lot more if he thinks more when he plays."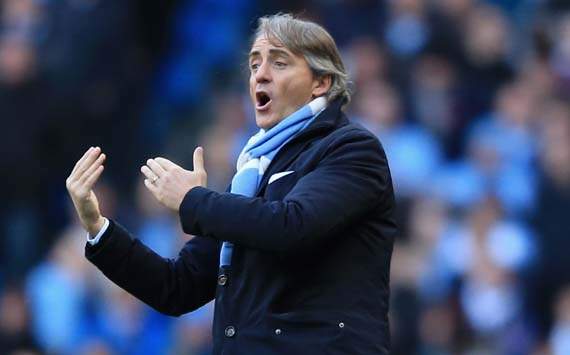 Did Roberto Mancini do justice to Adam Johnson's talent?

The Manchester City manager isn't one to put his arm around a player and gee him up. Neither is he a manager who is renowned for his coaching skills. He is one who demands all-round discipline and severely punishes lack of the same.
In this regard, Johnson didn't do himself any favours on multiple occasions – reacting at being substituted against Villarreal, refusing to board the team bus at Molineux and drinking late into the night at a student house party.
This season Sunderland have offered him a chance to restore his career. He is three years younger than Downing and there still lies a possibility of another big-money move, or an England berth, if he can turn things around.
Both he and Downing will be under the scanner as they're likely to share the burden of duties that are generally categorized as their weakness. Johnson will be required to help out in defensive matters and keep positional discipline as Liverpool will dominate possession, while Downing will start in an unnatural defensive position hoping to suppress Johnson's mazy runs.
The two Middlesborough academy graduates will be going hell for leather in a head-to-head battle. Adam Johnson had once hoped to follow in the footsteps of Stewart Downing. Unfortunately, in terms of career growth and subsequent decline, he certainly has.


Don't forget to let us know your views in the comments section or discuss with the writer on twitter @Akarsh_Official
How do you stay up with football when on the move? With http://m.goal.com –your best source for mobile coverage of the beautiful game.