Brendon Netto




Comment

|

Europe




Follow on
They say money can't buy success but in this day and age, several football clubs consistently seek to challenge that notion and the fine folks at Paris Saint-Germain (PSG) are striving to do just that. Saoud Bin Abdulrahman Al-Thani, the right-hand man to PSG's owner, Sheikh Nasser Al Khelaifi has declared that the Parisian club are keen on luring Real Madrid duo, Cristiano Ronaldo and Jose Mourinho to the French capital.
For all the sceptics out there, let's begin by discussing the possibility of what would surely be an epic deal. The mere proposition of such a move seems crazy but since when has 'football' and 'crazy' not gone together?
It's no secret that the 'honeymoon period' has come to an end in Ronaldo and Mourinho's relationships with Real Madrid. The 2008 Ballon d'Or winner created havoc earlier in the season when he revealed that he was unhappy at the club and disappointed in the manner with which he has been treated.
Ronaldo believed that he should have been respected enough to be offered a new and improved contract that could put him on par with the highest earning players in the world for his immaculate service to the club so far but Madrid simply didn't want to take on that kind of expenditure. Although the conflict has been swept under the rug for the time being, neither player nor club have changed their stance on the matter.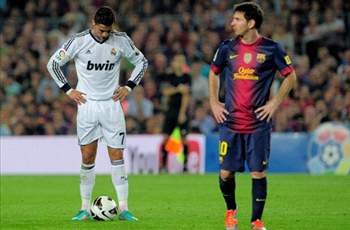 Ronaldo feels he deserves the treatment Barcelona offer Messi
Meanwhile, Lionel Messi has been offered a new bumper contract that will keep him at Barcelona until 2018. It's no wonder Ronaldo doesn't 'feel the love'. There aren't many clubs who can afford his transfer fee or wage demands but PSG are certainly one of them. Anzhi Makhachkala could probably cough up that kind of dough but Ronaldo wouldn't want to drift into the obscurity of the Russian league regardless of the fat pay cheque on offer.
Manchester City are the other potential suitors but the club have been making conscious efforts to reduce their lavish expenses while Ronaldo's history with Manchester United would make that particular move a long-shot.
Mourinho's volatile love affair with the Madrid fans is well documented while whispers of his falling-outs with the club's hierarchy have been at large. 'The Special One' has never spent more than three years at the helm of any football club and it is conceivable that his time at the Santiago Bernabeau is drawing to a close as well.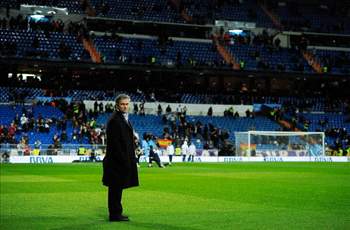 They love me, they love me not| Mourinho's volatile relationship with the Madrid fans
So why would either of these Portuguese stars decide to join PSG? First and foremost, they would have the luxury of simply naming their price. For Ronaldo, the move would, to an extent, free him from his constant competition with Messi and that may just allow him to play with freedom and become a better player for it.
The Portuguese skipper and Mourinho in particular are both desperate to win the Champions League again and this may be the ideal opportunity regardless of whether they win it with Madrid this season or not. PSG haven't been shy to admit that their goal is to win the prestigious competition and securing the services of the Madrid pair would certainly improve their chances.
Mourinho would enjoy the sheer superiority of his team in Ligue One where the competition would be a far cry from what he faced elsewhere. He wouldn't encounter the competitiveness of the Premier League or Serie A and wouldn't have to indulge in a constant power-struggle with Barcelona.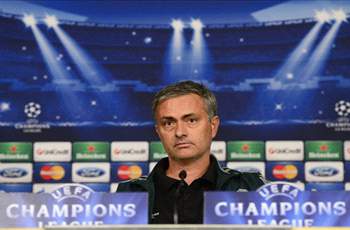 Mourinho could focus on the Champions League
Knowing the genius of Mourinho and adding the brilliance of Ronaldo to it as well, PSG could effectively breeze through their domestic fixtures and concern themselves with the Champions League while their main European rivals remain distracted with their respective domestic battles.
PSG are quite clearly infatuated with the prospect of winning the biggest prize in Europe as soon as possible and a quick glance at Mourinho's track record tells you that he is the ideal candidate to help them achieve their target. He specializes in reaching short-term goals, however extravagant and he does so within a small time frame.
The two-time Champions League winning manager will no doubt be allowed to bring in a few players of his own and would probably be afforded a war chest in transfer funds to work with. With the likes of Ronaldo, Zlatan Ibrahimovic, Ezequiel Lavezzi, Javier Pastore, Lucas Moura and Jeremy Menez to work with, Mourinho would have an abundance of attacking talent at his disposal, mighty enough to match his current resources at Madrid.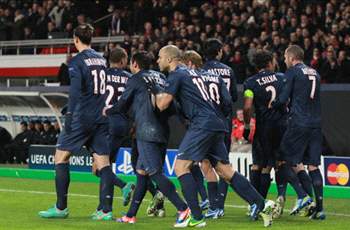 PSG have a fantastic squad already
In Thiago Silva, the French side possess one of the most highly rated centre-backs in the world to marshal their back four. Meanwhile, Mourinho would also be reunited with his former Chelsea defender, Alex.
Sir Alex Ferguson has repeatedly touted Mourinho as one of the managers who could succeed him when he finally calls time on his illustrious career while the former Chelsea boss has always hinted at a return to the Premier League and has consistently voiced his admiration for United and their boss with whom he enjoys a good relationship. If he does indeed have his eye on the position at Old Trafford then a short-term project at PSG would be most fitting for the moment.
With such a formidable squad to work with, owners who wouldn't question his management and adoring fans who would support him while they aspire to win the Champions League rather than demand it, a move to PSG for Mourinho has 'success' written all over it. It also offers the added bonus of being able to conquer yet another major European league.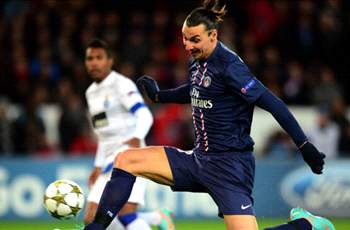 How would Ibrahimovic react to Ronaldo's arrival?
However, the move doesn't come without its complications. The club may not prove big enough for the egos of Ibrahimovic, Ronaldo and Mourinho. The Swedish star openly voiced his discontent at being starved of the spotlight in favour of Messi at Barcelona and he may not enjoy having to compete with Ronaldo either. One immediately wonders who would be bestowed with the free-kick and penalty-taking responsibilities with both players vying to be the top-scorer.
Then again, Mourinho has earned a reputation for his man management skills and the fact is that the players don't necessarily have to form a life-long spirit of camaraderie between them but only need to respect each other and work towards a common goal. Once the target of winning the European title is achieved, they would most probably be free to thread their separate paths if need be.
Unlike Manchester City's endeavours to build a state-of-the-art youth academy, PSG have had no such inclination to drastically improve their own youth set-up and that will suit Mourinho just fine. The club will most likely seek to refresh their squad in the future by buying new batches of players while introducing the odd home-grown one and there's no reason why that kind of policy can't pay dividends especially since Chelsea have operated in a similar fashion for almost a decade with great success.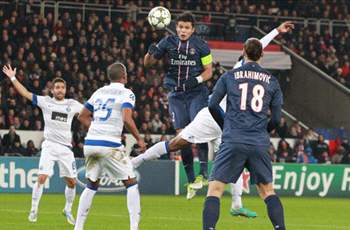 The AC Milan duo's deals would have seemed impossible as well
Luring Mourinho and Ronaldo still seems impossible but a year ago, the signings of Ibrahimovic and Thiago Silva would have seemed impossible too. There's no doubt that PSG can challenge for the Holy Grail of European football with the help of the Real Madrid duo although sustaining that success will require a whole lot more. Nevertheless, conquering the present seems to the prime objective of the club's wealthy owners and to their credit, they seem to know exactly what they need to do it.
Would PSG be unstoppable with Ronaldo and Mourinho? Leave your comments below or discuss with the writer on Twitter @BrendonNetto.
How do you stay up with football when on the move? With http://m.goal.com –your best source for mobile coverage of the beautiful game.