Over the years there have been many great rivalries in the world of sport. Australia - England and India - Pakistan in cricket, Joe Fraizer - Muhammad Ali in boxing. One of the biggest rivalries in football has been of
FC Barcelona
and
Real Madrid
and more specifically, the rivalry of 25 year old
Lionel Messi
and 27 year old
Cristiano Ronaldo
.
There is no doubt that both Ronaldo and Messi are arguably the greatest players of this generation. Over the last few years, Messi and Ronaldo have dominated European Football by breaking records, making headlines, winning awards and although there have been debates over who is the better player of the two, it is almost impossible to come up with a convincing answer.
Even football's biggest personalities have had their say on the two and it is possibly the most commonly asked question in the media and press conferences around the world. Both Messi and Ronaldo have dominated the prestigious Ballon D'Or award since 2007. They will battle for it once again alongside Spain's Andres Iniesta, after both produced another stellar year in 2012. Their personal duels have driven them to new heights, their goals per tally season has dwarfed those of previous winners.
Comparisons ever since Ronaldo moved to Madrid
Cristiano Ronaldo
Games-

202

Goals-189
Assists-43
Lionel Messi


Games-218
Goals-208
Assists-68
However the treatment meted out to the two players has been differential. While Lionel Messi was recently handed a new deal till 2018 that made him the second highest earner in football behind his former team-mate Samuel Eto'o who plies his trade in Russia for Anzhi Makhachkala.
Things have not been the same for Cristiano Ronaldo though. The former Manchester United star had made no secret that he felt unhappy in the Spanish capital and was quoted saying, "I'm sad and people at the club know why, this is why I didn't celebrate the goals," he said after the 3-0 win over Granada. "The issues are professional. I cannot say more," which gave birth to many rumours, one of which was the alleged contract dispute between the player and the club which expires in 2015.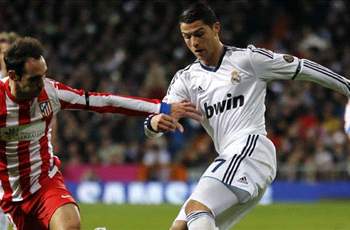 Should Madrid offer Ronaldo a new contract?
Ronaldo's demands are no secret and it is very obvious that only the richest clubs can afford his services, one such club is Paris-Saint Germain (PSG) who have made a good desire to join the European elites after being backed by their Qatari owners.
The Portuguese has been constantly linked with a move away from the Bernabeu and the best practice would be to tie your star down with a much improved contract given he has been the talisman for Madrid in the last four seasons. And it has been observed that without Ronaldo, the club's performances undergo a dip.
Ronaldo currently earns around €12 million which is far behind Lionel Messi, Zlatan Ibrahimovic and Samuel Eto'o. Seeing Ronaldo's performances when compared to Ibrahimovic or Eto'o over the years, he clearly makes his case strong for an improved contract, so what is holding Madrid back?
If Cristiano Ronaldo wants and deserves a better deal, Madrid will have to spend more than his demands as per the 'Beckham Law'. The 'Beckham Law' for now has been scrapped but because the law has changed in Spain, and from now, Cristiano Ronaldo be taxed 52% of his salary when before it was only 23%. Ronaldo is under contract until 2015, and if Real Madrid renew his contract now, they may have to pay up to €30 million each year while they are paying about €15 million now.
On the other hand, Lionel Messi was handed over a new contract along with his team-mates Carles Puyol and Xavi. The difference in the situation of Messi and Ronaldo is the fact that Messi's situation does not come under the umbrella of 'Beckham Law' since he has lived in Spain for last 12 years.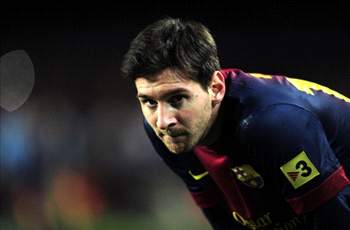 Barcelona were quick to offer Messi a new contract
The advanced stage of negotiations between Messi and Barcelona has been known to the public for a prolonged time. Messi's last contract was to end in 2015 and his loyalty was never a question. Hence making him sign a new contract didn't ring any alarm bells for the Barcelona hierarchy as they were willing to match his demands. The most amazing part of Messi's contract is his buyout clause which now stands at £203 million. The 6-year extension that Messi has signed shows how well his relationship is with the club and that they won't let him leave.
There have always been question marks over the form of a player when he signs a massive deal with Fernando Torres and Andy Carroll being the most recent examples. However the likes of Messi and Ronaldo do not fall in this bracket given that they seem to thrive under pressure as has been demonstrated for several seasons now.
Barcelona do recognise that Messi is their star man and would do anything to keep him at the club. Messi also shares a special bond with the Catalan giants, the club that recognized his talent when he was at Newell Old Boys in Argentina.
Madrid haven't yet shown their desire to keep their star player tied to the club and Ronaldo hasn't been backed as much as Messi is at Barcelona by the club management in the Spanish capital. If Madrid do want to avail CR7's services, they need to offer him a contract extension and not allow more transfer rumuors to unsettle the Portuguese prodigy. The ball is in Madrid's court.
How do you stay up with football when on the move? With http://m.goal.com –your best source for mobile coverage of the beautiful game.