Exactly 200 days back, Didier Drogba created history for
Chelsea FC
when he calmly slid the ball past Manuel Neuer to hand Chelsea their first Champions League crown in 107 years. Many saw this as a start of a new beginning. Over the summer, players like Didider Drogba, Salomon Kalou, Raul Meireles and Jose Bosingwa left the club and in came the likes of Eden Hazard, Oscar, Victor Moses and Marko Marin. This highlighted the intensions of owner Roman Abramovich that he wanted Chelsea to play an attractive version of the 'Beautiful Game' as best elucidated by Pep Guardiola's Barcelona.
200 days later around 40,000 Chelsea fans sat at Stamford Bridge seeing their side beat FC Nordsjaelland 6-1. It was one of those days when everything was going right for Chelsea. Fernando Torres finally found the net, Rafa Benitez registered his first win as Chelsea boss and the fans concentrated more on the game rather than the manager. Wednesday night was one of those rare moments when a 6-1 win was meaningless. Fans started to leave the stadium early, the stadium was silent and hoping that Shakhtar can pull back a couple of goals against the Italian champions Juventus. It was not to be though as Chelsea became the first defending champions to be knocked out in the group stages of the Champions League.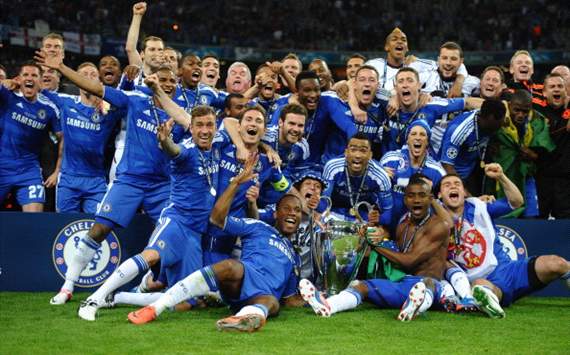 So where did it all go wrong for Chelsea FC?
Poor summer transfer strategy
Chelsea's new signings have more or less lived upto their expectations but what they have missed out on was a key replacement for Didier Drogba and a playmaker, whom they have been on the lookout from the start of the 2011-12 season under Andre Villas-Boas.
Chelsea were left with just two strikers when they let Romelu Lukaku go in the summer window to West Bromwich Albion for a season long loan deal. Things have gone horribly wrong for Fernando Torres since his move from Liverpool as his quest to repay that 50 million has failed miserably. The striker has not only lost his pace, confidence and even the big summer signings failed to get him back on track.
Daniel Sturridge on the other hand has hardly been given a regular start to prove his potential this season and has been hampered by injuries. Playing mainly as a winger under former manager Andre Villas-Boas, Sturridge started to play in a more natural role under Roberto Di Matteo but chances were mainly limited from the bench as Fernando Torres was preferred over him. With Torres misfiring and Sturridge hardly tested as the lone striker, Chelsea never had an option upfront who could turn things around.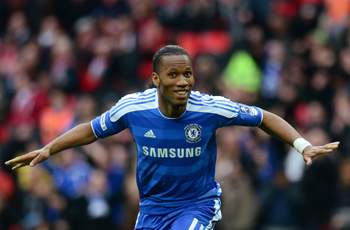 No suitable replacement for Drogba yet
Another key summer exits were of midfielder Raul Meireles to Fenerbahce and Michael Essien to Real Madrid (on-loan). This left Chelsea with just four central midfielders in- Ramires, Oriol Romeu, Jon Obi Mikel and Frank Lampard. The absence of Frank Lampard due to an injury limited Chelsea's options to just three in the middle of the park.

The midfield problem was exposed early on in the season against Atletico Madrid. The Rojiblancos were efficient and quick on the break, Chelsea were caught out of position, and as a result were convincingly defeated. Chelsea's main problem has been they have failed to retain the ball and pass quickly something both Ramires and Mikel are not used to, which has been another key reason to Fernando Torres not getting enough support from the midfield. The Chelsea squad essentially lack a playmaker in the mould of a Xabi Alonso or a Luka Modric, whom they had attempted to sign in the 2011-12 summer.
After the defeat to West Ham, Sam Allardyce was quick to point out that "They're missing John Terry. I think they're missing leadership."
It has been a hard few months for John Terry. After being banned for alleged racial abuse on Anton Ferdinand, Terry's return was cut short due to an injury against Liverpool. Famed for his leadership skills, Chelsea supporters regard John Terry as "Captain Leader Legend". A leader was something Chelsea missed for the past few months, especially at the back.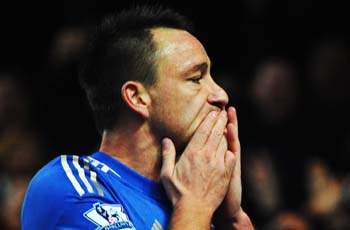 Missing captain courageous?
Although Terry's defensive skills are not what they used to be, what he adds to this side is his ability to organize the defense. The club has clearly missed his experience for the past few months as the side slipped from being first to third in the Premier League. Without Terry, Chelsea lacked a motivator, someone who could get the team going even during dire straits. The goals Chelsea conceded recently were mainly due to defensive errors and a lack of co-ordination, something which Terry provides while he is present at the back.
After going 2-0 up against Juventus at Stamford Bridge it looked ever so easy for Chelsea as they started their European title defense but things suddenly fell apart as they handed the opposition a vital draw. The following stat shall illustrate the importance of this result: Chelsea had only once before given away a two-goal lead in the Champions League prior to this game.
Chelsea's two man midfield was dominated by Arturo Vidal-Claudio Marchisio-Andrea Pirlo as even though their side were two goals down, they kept the pressure on Chelsea. Frank Lampard and Mikel did not work in the pivot as Chelsea missed a playmaker who could have retained the ball or an enforcer like Meireles to put in crunching tackles. Lampard, who is better off as an attacking midfielder, found it hard to match the quality of the three man central Juventus midfield who are among the best in Europe.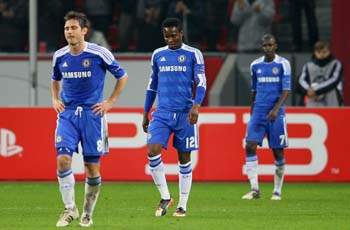 The midfield gave way
Another key fixture was the 3-2 win over Shakhtar at Stamford Bridge. Although Victor Moses grabbed a late 94 minute winner, it was the two goals that Chelsea conceded that led to their eventual exit. Chelsea were once again dominated in the midfield by Fernandinho who had a huge part to play in both the goals. Chelsea's midfield looked clueless as he along with Willian ran Chelsea's defense ragged.
Chelsea were ultimately knocked out of the competition due to poor head-to-head result against Shakhtar, as Shakhtar's two goals at Stamford Bridge gave them the edge over the champions.
Chelsea knew they could not afford to lose to Juventus when the two sides met at Turin. Roberto Di Matteo decided to try out the un-tested false nine tactic dropping Fernando Torres to the bench as starting with Eden Hazard upfront who has played this role before when Belgium played England.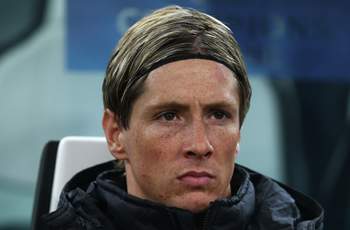 The false nine didn't work
Di Matteo decided to play Cesar Azpilicueta on the right wing, what looked like a very defensive minded lineup. Azpilicueta started as the right winger aiming to stop Kwadmo Asamoah to move forward. This defensive setup back fired Chelsea badly as they were dominated by Juventus who were the more superior side, who created more chances and put the Blues under constant pressure.
Di Matteo's idea of reverting back to a defensive shape back fired. This was Roberto Di Matteo's final game in charge at the club as he was soon replaced by Rafa Benitez.
How do you stay up with football when on the move? With http://m.goal.com –your best source for mobile coverage of the beautiful game.