Brendon Netto




Analysis

|

England




Follow on
Having the right balance is essential to every successful football team whether it's in the system they play, the varying styles of personnel they employ or indeed the mixture of youth and experience within the squad. In light of Rafa Benitez's comment that Ashley Cole and Frank Lampard are poised to leave Chelsea at the end of this season, it seems the London club risk losing a wealth of experience in favour of their new 'youth policy'.
The reason the term 'youth policy' is highlighted is because it is far from the policy of developing young players that the likes of Arsenal, Manchester United and Liverpool have advocated over the years. Chelsea's particular policy is simply to buy a new batch of younger stars instead of chasing established ones.
Last season Chelsea were guilty of having an aging squad which saw them drop points consistently in the league but their experience came to the fore in the business end of the season when they went on to win the FA Cup and Champions League in a remarkable turn-around to their season.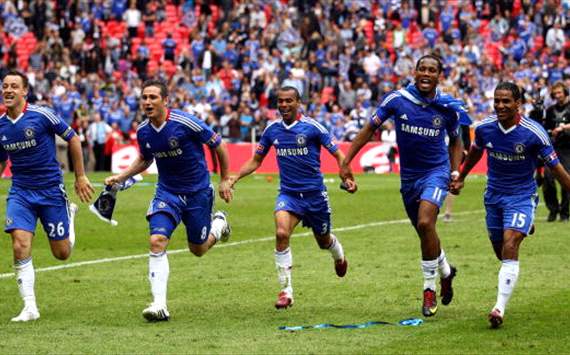 Over the summer, reducing the average age of the squad and bringing in more creative players were top priorities for the Blues. Roman Abramovich went about demonstrating his financial muscle by bringing in a bundle of quality players who fit the criteria. Meanwhile, Didier Drogba, Salomon Kalou and Jose Bosingwa made way for the new arrivals.
Chelsea's new policy to offer players over 30 no more than a one-year contract extension certainly has its faults. While it promotes youth in all its exuberance and bodes well for the squad in years to come, it also undermines the importance of experienced players.
Cole and Lampard have a total of 20 major honours and 848 appearances between them from their Chelsea careers. Despite their age, the veteran duo still has plenty to offer. Cole in particular has not only been the best defender at Chelsea for the last couple of seasons but he is also arguably the best left-back in the world. Even at the age 31 he retains his pace and while there are plenty of marauding full-backs around, Cole is one of the few who are accomplished in the art of defending. His composure and tireless work-rate were paramount to the club's successful run at the end of last season.
It's safe to say that Lampard is no longer an integral part of Chelsea's first team but that doesn't mean he can't be an instrumental figure in the squad. Despite registering 16 goals and 10 assists last season, the midfielder's services in an attacking perspective is now deemed redundant with the likes of Eden Hazard, Juan Mata and Oscar providing plenty of penetration in the final third with Marko Marin waiting in the wings.
He may not fit into the new system the club is trying to implement and given his age, he is even less capable of doing a job as one of the two central midfielders than he was in his younger days. The 34 year-old has never been ideally suited for a deeper midfield role having never been a great distributor of the ball or a defensive player.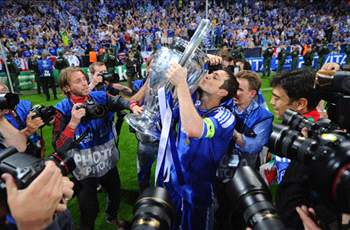 However, when you consider the options Chelsea have in central midfield, they are pretty scarce. John Obi Mikel, Ramires and Oriol Romeu are the only three options in the senior squad. Lampard may not be in the mould of Andrea Pirlo, Xavi Hernandez or Paul Scholes but he's certainly the best passer among the central midfielders at Chelsea at the moment.
Especially against weaker opposition when Chelsea are bound to enjoy the lion share of possession, Lampard could put in comfortable shifts and give the likes of Ramires or Mikel a break. The problem that does arise is that along with several other senior players last year, Lampard didn't take too kindly to being dropped by former manager Andre Villas-Boas. If indeed the Englishman is refusing to operate in a less prominent capacity, then perhaps his departure at the end of the season is understandable even though it may not be ideal.
The ideal situation would be to retain Cole as the first choice left-back and have Lampard feature in the squad on a regular basis if not in the first team. Apart from their technical abilities, having strong characters of their calibre in the dressing room can often be the difference between a very good team and a title-winning one.
With John Terry, Cole and Lampard being injured of late, Chelsea have been lacking composure and direction in their play. It's difficult to identify leaders on the pitch when you take those three out of the picture. With the departures of Cole and Lampard, it would be asking a lot of Petr Cech and Terry to organize the troops during games and create the right atmosphere in the dressing room.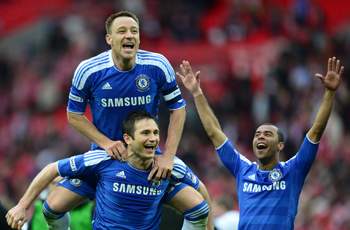 Several teams have utilized their veterans wisely over the years with AC Milan proving to be a prime example. The likes of Paolo Maldini, Gennaro Gattuso and Alessandro Nesta were all instrumental well into their thirties. Del Piero was a cult figure at Juventus while Javier Zanetti still features prominently for Inter Milan at the age of 39. With all the young talent flooding into the Barcelona side, their 34 year-old captain Carles Puyol remains their first choice centre back.
Chelsea don't have to look too far to see the benefits of having the veterans around the younger players in the squad. United still retain the services of Scholes, Ryan Giggs and Rio Ferdinand who are responsible for guiding the youngsters like Phil Jones, Chris Smalling, Tom Cleverley, Rafael da Silva and Danny Welbeck. The admirable part is that once those veterans finally move on, Michael Carrick, Patrice Evra and Darren Fletcher will be on hand to step into their shoes thus ensuring a level of continuity within the squad.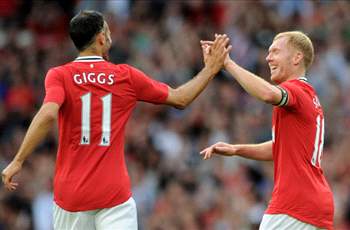 Anyone who can keep Leighton Baines on the bench is a class act and Cole has done that for several years in the England set-up. Lampard is often undervalued because he isn't quite as dynamic as Steven Gerrard or as creative as Scholes but any midfielder who consistently scores 15 to 20 goals a season deserves the legendary status he has attained at Stamford Bridge.
Arsenal have come close to winning trophies during their drought which is still running on eight years and a large part of that is down to a lack of experience and leadership in the squad. In that regard, Chelsea stand to lose a lot more than just the on-field services of Cole and Lampard and to lose them on free transfers only makes it seem all the more criminal. It's important to have a good blend of youth and experience but in Chelsea's case, it's turning out to be an either/or scenario.
Are Chelsea wrong in allowing Cole and Lampard to leave? Leave your comments below...
How do you stay up with football when on the move? With http://m.goal.com –your best source for mobile coverage of the beautiful game.