Brendon Netto




Analysis

|

England




Follow on
There are a few things that are synonymous with Manchester United which have shaped their philosophy and established their principles. A brand of attacking football has always been a mainstay at the club and their insatiable desire to win games regardless of the deficit or time available has also been embedded in their DNA. The involvement of world-class wingers in the United sides down the years is another quality for which they are consistently recognized. Sadly, their current batch of wingers aren't quite living up to the legacy of their predecessors.
United's strength this season has undoubtedly been in their striking department. As a result of a torrid time with injuries, Sir Alex Ferguson briefly employed a diamond midfield to especially cope with an ailing defence. However, width returned to the fore for their away game against Chelsea and having worked well in that particular fixture, United haven't reverted to a diamond midfield since.
This season, United's wing-play has been uncharacteristically predictable. In their defeat to Norwich City on Saturday, the lack of attacking threat provided from their wide men was evident. It used to be that, when a United winger is allowed to run at a full-back, the defender invariably struggles but most teams have looked fairly comfortable against the likes of Nani, Ashley Young and Antonio Valencia during this campaign.
Luis Nani: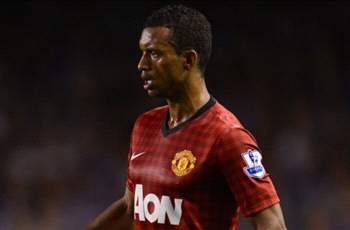 The Portuguese international arrived at the club with enormous potential and looked a lot like Cristiano Ronaldo's shadow in his first couple of years. However, while Ronaldo went off to conquer Spanish football, Nani's progress has largely been static. Year after year, he has flattered to deceive and Sir Alex seems to have finally run out of patience.
| | | | | |
| --- | --- | --- | --- | --- |
| Appearances | Goals | Assists | Goals/Game | Assists/Game |
| 11 | 2 | 2 | 0.18 | 0.18 |
Performance for 2012-13 season
Following disputes over his contract and attempts to sell him over the summer, Nani has consistently been left out of the first team this season. When he has featured, he has been poor and all signs point towards an Old Trafford exit for the 26 year-old come January. Ferguson's outburst after the defeat to Chelsea in the Capital One Cup blaming Nani primarily for the equaliser that took the game into extra-time could be viewed as the final nail in the coffin for the winger's career at United.
Ashley Young: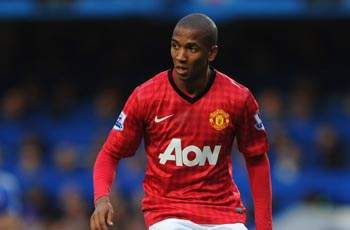 Young was one of the best performers in a decent Aston Villa team when Ferguson snatched him away from them last summer. His pace and in-swinging crosses were difficult for teams to deal with and with Valencia proving to be exceptionally consistent on the right-wing at the time, perhaps the United boss identified Young as an alternative to the talented but unreliable Nani.
| | | | | |
| --- | --- | --- | --- | --- |
| Appearances | Goals | Assists | Goals/Game | Assists/Game |
| 6 | 0 | 1 | 0 | 0.16 |
Performance for 2012-13 season
To the Scot's dismay, the England international has been average at best since his arrival producing only fleeting moments of effectiveness. Young has been out injured for the early part of the season but his return hasn't been spectacular or even moderately pleasing. His attempts to cut the ball back onto his right foot to deliver an in-swinging cross from the left has been read time and again by opposing full-backs and has brought a fair deal of predictability to his game. His outing at Carrow Road showed how comfortable defenders were against him and he failed to create any clear-cut chances for the men in the middle.
Antonio Valencia: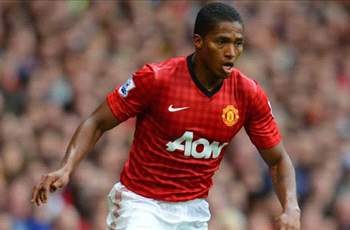 Valencia arrived from Wigan as a raw talent but progressed quickly at United and made the right flank his own. He terrorized full-backs with his pace, power and exceptional crossing ability. He was the chief supplier when Wayne Rooney scored 34 goals in the 2009-10 season and was second to only David Silva in last season's assists list despite missing a large portion of the campaign through injury.
| | | | | |
| --- | --- | --- | --- | --- |
| Appearances | Goals | Assists | Goals/Game | Assists/Game |
| 12 | 0 | 4 | 0 | 0.33 |
Performance for 2012-13 season
'Inconsistent' is not the term you would expect to use to describe Valencia but his performance in the current campaign has been just that. His style of play can be one-dimensional at times and his crossing has been unusually poor. He likes going down the outside and drilling the ball across goal but like Young's attempts, this particular ploy has also become far too predictable for his opponents. Defenders have learnt how to deal with the Ecuadorian and he will need to adapt his game in order to stay menacing.
January transfer window targets
Manchester United need wingers who are unpredictable and a nightmare for full-backs to deal with. They have missed that ever since Ronaldo left the club. Valencia proved to be effective without being flashy or breath-taking but as mentioned earlier, teams have figured out how to play against him of late. In most matches, teams work hard to be extremely organized against United like Norwich were over the weekend. For that reason, United's wingers need to have a fair bit of craft and guile to their game in order to break these teams down, especially away from home. Here are some of the wingers United have been linked with most in the last couple of months.
Tom Ince: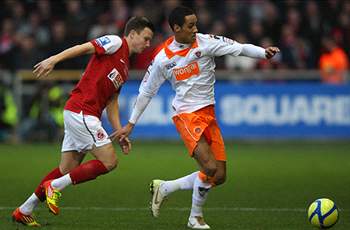 Son of former United player Paul Ince, the Blackpool man has been turning heads down in England's second tier. He has good pace but it's his dribbling ability and trickery that stand out. He's been turning defenders inside out for fun since last season and for a young winger plying his trade in the Championship, he has a keen eye for goal as well. He lacks in strength and is a little rough around the edges but he could be the breath of fresh air United need out wide.
| | | | | |
| --- | --- | --- | --- | --- |
| Appearances | Goals | Assists | Goals/Game | Assists/Game |
| 15 | 9 | 6 | 0.60 | 0.40 |
Performance for 2012-13 season
Wilfried Zaha: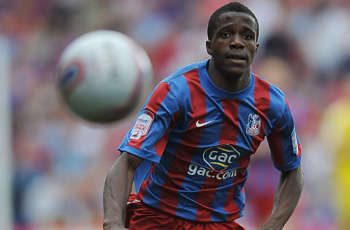 After earning a call-up to the England senior squad last week, Wilfried Zaha has been the topic of much discussion. Liverpool, Tottenham and most notably, Arsenal are hot on his heels but United are reportedly interested as well. He is strong, has blistering pace and isn't shy in front of goal. He is very tricky and undoubtedly a great talent but will need time to fulfil his potential.
| | | | | |
| --- | --- | --- | --- | --- |
| Appearances | Goals | Assists | Goals/Game | Assists/Game |
| 17 | 4 | 6 | 0.24 | 0.35 |
Performance for 2012-13 season
He can be a bit selfish at times and his crossing needs work. He doesn't get his head up enough and constantly ignores his teammates who are better positioned. He can tie a defender in knots but at the end of it, he has a tendency to waste the opportunity by either shooting from a tight angle or over-hitting his cross. He could go on to be a massive player but at this moment in time, he would be a gamble for United, one that may just pay off but a gamble nonetheless.
James Rodriguez: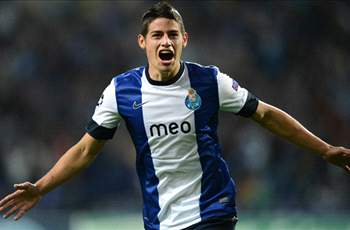 The Colombian international is not only the most likely of targets for United but he is also the best fit for them. He is quick but that isn't the best part of his game. With Rodriguez, United would get quality on their left flank. He has a great left foot that can whip in tantalizing crosses or fire at goal with unerring accuracy. Most importantly, he is an intelligent player who relies on more than just his dribbling and pace to get around his marker. His link-up play is also far superior to the other two candidates on this list and Sir Alex has reportedly sent scouts to watch him seven times this season already.
| | | | | |
| --- | --- | --- | --- | --- |
| Appearances | Goals | Assists | Goals/Game | Assists/Game |
| 14 | 6 | 6 | 0.43 | 0.43 |
Performance for 2012-13 season
The 21 year-old has already proved himself consistently with FC Porto, impressing in the Champions League as well. The only drawback is that he may have a hefty release clause and in all likelihood, United may only make a move for him if they manage to procure a decent fee from Nani's impending departure.
Sir Alex looks certain to dip into the transfer market to bolster his options on the flanks in January. For the time being, he will most likely persist with Valencia on the right but may choose to deploy Shinji Kagawa, Rooney or even Danny Welbeck on that left wing if Young doesn't get his act together. If he does recruit a winger in the upcoming transfer window, United fans can only hope that his new signing will go on to emulate some of the club's greatest wide players and shake off this tag of mediocrity that's been attached to their current crop of wide men.
Who do you think United should sign in January? Leave your comments below...
How do you stay up with football when on the move? With http://m.goal.com –your best source for mobile coverage of the beautiful game.