May 27, 2009. The stage, the Champions League Final at the Stadio Olimpico in Rome. A day that marked the start of a period of dominance by a club that would become known to justify the moniker of 'The Beautiful Game' associated with football.
FC Barcelona
taught English champions Manchester United a lesson in football that left legions of fans speechless. Such was the quality with which the Catalans triumphed that comparisons were begun to be drawn with other legendary teams of the past. Pele's Brazil, Cryuff's Netherlands, Sacchi's Milan and Zidane's France.
But what was most impressive about Barcelona's victory was that it was achieved by having a former Barca player and legend at the helm.
Josep Guardiola
was the pivot around which Johann Cryuff built his famous Barcelona side nicknamed the 'Dream Team'. When Guardiola was appointed as head coach of the Blaugrana as a 38-year old, it was seen as a huge gamble for someone who had just led the Barcelona B team when there were a lot more established names in the market. Barcelona's faith in one of its sons showed how the Catalans still were a symbol of maintaining their club ethos when teams across Europe were dispensing coaches like tissue papers.
The concept of moving the ball in small triangles, pressuring opponents off the ball, inverted full backs, a three-man backline, false 'nines' were reinvented for the football world who were used to seeing teams playing counter-attacking football or bulldozing their opponents to achieve the win. Barcelona's success just proved that having players with huge physique does not guarantee success. Xavi, Iniesta and Messi can hardly compete physically with the likes of Rooney, Drogba or an Ibrahimovic, but with their ability to work their magic with the ball at their feet, they showed that size does not matter. Barcelona's approach had taken the world by storm and had every club wanting to be like them, and every coach wanting to be like Guardiola.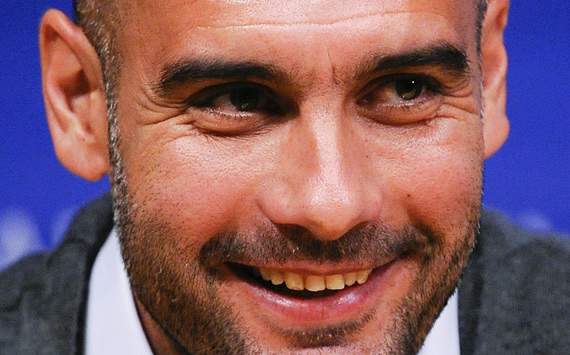 Guardiola believed in playing football 'The Barcelona Way'
Steve Jobs pioneered the Mac range of computer systems, which for the first time ever, allowed users to be exposed to a graphical interface in addition to the usage of a computer mouse. Jobs' desire to be different from the crowd drove him to help develop flagship products like the a pocket sized mp3 player (iPod) and the iPhone, which proved to be a benchmark for smartphone developers. In short, Apple Inc under Jobs became the synonym for quality. People bought Apple products with blind faith and the company did not disappoint despite increasing expectations.
Talking about work at the Stanford University's Commencement address on June 12, 2005 Jobs famously was quoted saying, "Your work is going to fill a large part of your life, and the only way to be truly satisfied is to do what you believe is great work. And the only way to do great work is to love what you do. If you haven't found it yet, keep looking. Don't settle."
It is this desire to do what you love the most that served as motivation for both Steve Jobs and Pep Guardiola. Jobs did not want to be just another person who helped make products that were similar to those in the market. Similarly Guardiola did not want to use a system that other coaches had implemented. Both instilled their own values onto their organizations, Jobs with Apple and Pep with Barcelona. They were both seen as visionaries, daring to see beyond the present. Jobs' work in pushing Apple to design the iPod, iPhone and iPad have catapulted them to being valued at $626 billion, making them the world's most valuable company. Guardiola's passion to play 'The Barcelona Way' have seen their players become Spanish champions, Champions League winners and World Champions and most importantly, serve as a benchmark on how the game should be played.
"There is no reason not to follow your heart... Stay hungry. Stay foolish," Jobs said. Both Jobs and Guardiola believed in this. Ultimately it was their 'hunger' and 'foolishness' that made Apple and Barcelona the very embodiments of innovation and quality.
How do you stay up with football when on the move? With http://m.goal.com –your best source for mobile coverage of the beautiful game.