If the league standings are taken into consideration, the clash between Chelsea and Liverpool is certainly mismatch given that the Blues have been in top form while the latter are to be seen in the bottom half of the table.
However with Liverpool's tendency to step up their game against the top teams, it would be daft to rule out their chances of picking up three points given that they have had the upper hand lately in this fixture.
A win for Liverpool would give them the much needed impetus to revamp their crumbling season while three points to Chelsea might see them close the gap at the top to just a single point.
Goal.com
takes this opportunity to ask the rival fans some questions regarding both teams and their predictions for this all important derby...
QUESTIONS:
1. Which player holds the key for unlocking the opponents and Why?
2. Which opposition player would find a place in your starting XI and why? And in place of whom?
3. Which summer signing changed your team's fortunes?
4. Predict the outcome of the game.
DIVYANSHU VERMA (Chelsea)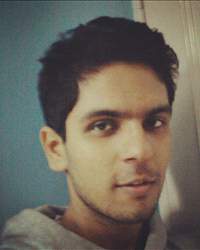 1. Eden Hazard because of his creativity in midfield.

2. Luis Suarez to replace the misfiring Torres.

3. Eden Hazard – The Belgian with his incredible pace and incisive skills really earns the title of one of the most important wingers in the Premier League. A player like Hazard with his creativity is sure to find his way through, assist teammates and possibly earn a penalty too.

4. Chelsea 2-2Liverpool because of our shaky defence and conceding late of goals of late..
1. Raheem Sterling as his pace is the key to unlock any defence let alone the shaky Chelsea one.

2. Ramires in place of Nuri Sahin as he provides stability in the midfield. H can attack and also do his defensive duties with ease.
3. Joe Allen. He fits perfectly into the possession-based system of Rodgers. Not exactly a ball winner but has a near perfect passing accuracy.

4. 1-1. With Liverpool's inability to find the net often, it will end as a draw.
GOBIND KAPOOR (Chelsea)
1. Just one name comes to my mind - Juan Mata. The Spaniard's creativity cannot be ignored, although Oscar and Hazard have been heavily influential recently but Mata holds the key to open the defences.

2. All Chelsea need right now is to get Torres scoring. Suarez would be an apt replacement to start firing.

3. Hazard would be the star signing of the year .Injecting pace and creativity he has totally lived up to the expectations and shown that he is not an overhyped player.

4. Final score 3- 1 to Chelsea . Hazard to score a brilliant goal from a Mata assist, Mata to score from a Hazard assist and the prolific goal scorer Branislav Ivanovic to score from a set-piece.
1. Oh! Easy one. Luis Suarez..

2. The entire midfield - Hazard , Oscar , Mata , Ramires and the whole lot . I would replace the whole lot but sticking to the restrictions of the question asked , I would like to replace Sahin with Hazard.

3. oe Allen. Superb passer and the possession man.

4. 3-1 Liverpool . Suarez to score two and Skrtel to add a header. Stamford Bridge will be painted Red.
1. Eden Hazard as he is afearless, explosive attacking midfielder who can change the game with a turn of pace or a dribble.

2. Definitely Luis Suarez for Fernando Torres. Although Torres has had a good start to the season, he still looks a little out of sorts sometimes whereas Suarez is an absolute livewire, omnipresent in every move made by Liverpool .

3. Eden Hazard has been the king of assists and been instrumental in getting Chelsea to the top two in the table.

4. 2-1 to Chelsea. Fernando to score a brace against his former club.
1. It would be an absolute crime not to take the name of Luis Suarez after his wonder goal against Newcastle last week.

2. We are in desperate need of a genuinely creative midfielder and Juan Mata would be perfect as a replacement for Nuri Sahin.

3. Joe Allen definitely.

4. I just wish it ends up emulating the Reading – Arsenal but realistically speaking it should end up as a 2-2 draw with Luis Suarez and Sterling scoring.
1. Ramires will be the player of the match. It will be a tight game with the likes of Hazard, Mata and Oscar being marked closely, in such a situation Ramires will definitely be the one to make the difference.
2. Luis Suarez for Fernando Torres for sure .One is world class the other was world class.
3. The signing of Oscar will prove to be the best decision taken by the Chelsea management. He will shine for the club this season.
4. 2-1 to Chelsea with Ramires and Cahill scoring.
1. Steven Gerrard as he has proven time and again that he is Liverpool's big match player. In a tight match, he will provide the much needed energy and industry in the midfield.

2. Peter Cech for Pepe Reina. The Spaniard has been rusty and has had his share of injuries this season whereas Cech has been impeccable.

3. The signing of talented midfielder Suso from Cadiz will prove to be a masterstroke in the very near future.

4. 3-2 to Liverpool with Gerrard and Suarez on the scoresheet.
How do you stay up with football when on the move? With http://m.goal.com –your best source for mobile coverage of the beautiful game.