Aditya Bajaj




Analysis

l Ballon d'Or

Follow on
Recently in an interview, when asked about who among Lionel Messi and Cristiano Ronaldo would win the Ballon d'Or next January, Portuguese legend Luis Figo answered in the same tone as others stating that both were very different and cannot be compared, however he also raised an important point by saying that during his time there were alteast 10-to-15 players who could win the award whereas today the number has fallen down to just four or five.
"The difference between now and then was that during my time, there were a number of good players to choose from so this sort of question was not asked a lot then. Then you could probably have 10 to 15 players who could win the Golden Ball, now it is a maximum of four or five."
- Luis Figo during a recent presser
Hard to believe at first, but just a simple look at the statistics and the nominations for the coveted FIFA World Player of the year award and the Ballon d'Or since 2000, and you cannot help but agree with the former Real Madrid and Inter midfielder.
From the year 2000 - when Figo first won the first Ballon d'Or and came second to Zinedine Zidane in the FIFA World Player of the Year -- till 2006 there were an astonishing thirteen different players nominated as the top three for the coveted honour awarded by FIFA every year with players like Zidane, Rivaldo, David Beckham, Raul, Ronaldo, Oliver Kahn, Thierry Henry, Andriy Shevchenko, Samuel Eto'o, Frank Lampard, Fabio Cannavaro, Ronaldinho and Figo himself in contention for the highest individual award in football.
Add to this list players like Steven Gerrard, Michael Owen, Pavel Nedved, Gianluigi Buffon, Roberto Carlos, Paolo Maldini and Deco who were considered worthy of being nominated only for the Ballon d'Or or the Golden Ball, an independent entity until its merger with FIFA in 2010.
Award

2000

2001

2002

2003

2004

2005

2006

FIFA World Player of the Year

Zinedine Zidane

Luis Figo

Ronaldo

Zinedine Zidane

Ronaldinho

Ronaldinho

Fabio Cannavaro

Luis Figo

David Beckham

Oliver Kahn

Thierry Henry

Thierry Henry

Frank Lampard

Zinedine Zidane

Rivaldo

Raul

Zinedine Zidane

Ronaldo

Andriy Shevchenko

Samuel Eto'o

Ronaldinho

Ballon d'Or

Luis Figo

Michael Owen

Ronaldo

Pavel Nedved

Andriy Shevchenko

Ronaldinho

Fabio Cannavaro

Zinedine Zidane

Raul

Roberto Carlos

Thierry Henry

Deco

Frank Lampard

Gianluigi Buffon

Andriy Shevchenko

Oliver Kahn

Oliver Kahn

Paolo Maldini

Ronaldinho

Steven Gerrard

Thierry Henry

Twenty different players nominated for the two awards between 2000-2006
Interesting piece of observation there by Figo for since that period, only six different players have been nominated as the top three vying for both the FIFA World Player of the year and the Golden Ball (which later went on to be called as the FIFA Ballon d'Or since its merger) with Kaka, Cristiano Ronaldo, Lionel Messi, Xavi, Andres Iniesta and Fernando Torres finding themselves in contention during the period from 2007 to 2011 and this year as speculated will be no different.
Award

2007

2008

2009

2010*

2011*

FIFA World Player of the Year

Kaka

Cristiano Ronaldo

Lionel Messi

Lionel Messi

Lionel Messi

Lionel Messi

Lionel Messi

Cristiano Ronaldo

Cristiano Ronaldo

Fernando Torres

Xavi Hernandez

Andres Iniesta

Cristiano Ronaldo

Ballon d'Or

Kaka

Cristiano Ronaldo

Lionel Messi

Lionel Messi

Lionel Messi

Cristiano Ronaldo

Xavi Hernandez

Xavi Hernandez

Cristiano Ronaldo

Fernando Torres

Xavi Hernandez

Only Six different players nominated from 2007-2011

* The two awards merged to form the FIFA Ballon d'Or in 2010
One of the primary reasons for this drastic fall in the number of top players is the decline of a lot of 'big' teams either due to the emergence of new superpowers or the crippling effect of the financial constraints most of the teams have been working under since the latter half of the last decade. While Spain boasted of teams like Valencia and Deportivo, Germany had Leverkusen and if England had Newcastle United and Liverpool, Italy had AS Roma and Lazio with Lyon being a major European team from France. Where the rapid investment into clubs by foreign businessmen with unlimited sacks of cash has created a different league of big teams (purely in terms on money) like Chelsea, Manchester City and PSG, the lack of the same has resulted in the massive decline of major teams like AC Milan, Inter Milan and Lyon - once a source of great players balancing the world of football.
Youngsters are bought for a heavy sum of money and before they can even prove themselves, the very same players are discarded and new ones are bought thanks to the never ending flow of cash in certain teams looking to immediately enter the big league. Also others, who could easily slot into the first teams elsewhere, are wasted on the bench thanks to the overstocking of players by the very same clubs. Take the example of Mario Balotelli and Eden Dzeko who are among the best strikers in Europe today but find themselves way below the pecking order at City or Kevin Gameiro, a bright prospect for France who at 25, already finds himself stuck at PSG because the Parisian giants could afford to buy the world's best true striker in Zlatan Ibrahimovic.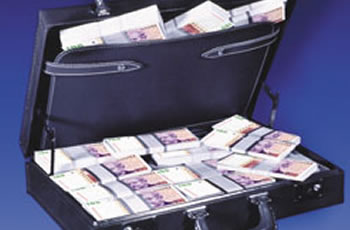 Does money drive players to the wrong places?
Marco Verrati is another bright prospect, probably Andrea Pirlo's natural heir, who was snapped up by PSG this summer and will have to make to do with the limitations of the French League which is pretty much not the same in terms of quality as the other major leagues in Europe.
Another major factor is the over reliance of most of the teams in Europe today on a single player who carries the team forward like none other, so much so that in his absence the team looks totally out of ideas. If Zlatan Ibrahimovic is today carrying PSG, last season he was doing the same at Milan who are in shambles since his departure. Despite being a collective unit of talented players led by arguably the best coach in the world, Real Madrid are not the same team unless they have a certain Cristiano Ronaldo on their roster week after week. Same can be said about Juventus who are too over-reliant on Andrea Pirlo, while Arsenal were over dependent on Van Persie and are today, reeling in the aftermath of his departure and look lost in the absence of Santi Cazorla. Liverpool are very much blunt in their attack in the absence of Luis Suarez.
Though Barcelona seem more of a team than the rest, and despite having the elegance of Xavi and Iniesta, the exclusion of Lionel Messi makes them toothless to some extent. Crop these very talented players from the teams just discussed and you could literally predict the nominations for the Ballon d'Or every year.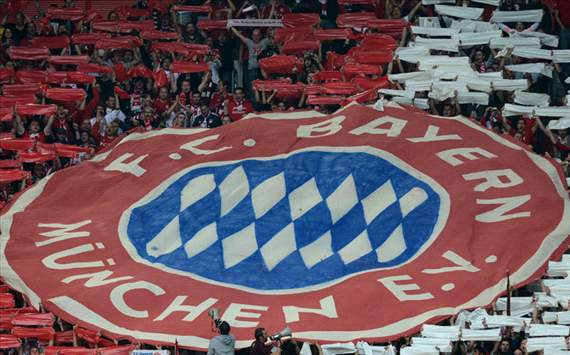 Does Bayern Munich provide the perfect example?
Bayern Munich are the only big club in Europe currently who play as a team and are not too reliant on a single player. Their model of mixing youth and experience with a healthy brand of economics is the way forward for the rest. Yes, you can say Chelsea also have a good cluster of players this season but arguably are dependent on the brilliance of Juan Mata as was evidenced in the last month or so. Borussia Dortmund also aren't over-reliant on any individual player but then again they do lack experienced heads with the only exception of Sebastian Kehl and Roman Weidenfeller.
Earlier if Thierry Henry had the support of greats like Patrick Vieira, Dennis Bergkamp and Robert Pires, Manchester United were collectively led by the likes of Van Nistelrooy, David Beckham, Paul Scholes, Ryan Giggs and Roy Keane. If the communal brilliance of Seedorf, Pirlo, Kaka, Shevchenko, Maldini et all helped Milan dominate much of the last decade, Juventus had Alessandro Del Piero, Liliam Thuram, Pavel Nedved, David Trezeguet and Gigi Buffon. Real Madrid were never too dependent on Zinedine Zidane because they had a bunch of Galacticos that also included Luis Figo, Roberto Carlos, Ronaldo, Raul and Iker Casillas while Barcelona rallied on the likes of Ronaldinho, Samuel Eto'o, Deco, Xavi and Carles Puyol before the emergence of the current crop of players.
Each one of these players has gone down (or will go down in the future) as one of the greatest players football has ever seen and they all played during the same era together in small groups for the biggest teams in the continent while the same is just not possible today.
Yes, teams like Chelsea, Manchester City, Barcelona, Anzhi Makhachkala Real Madrid and PSG (in the coming future) do have a great bunch of brilliant players with them, but the truth is that they have one too many and such a scenario is only possible for teams with big financial prowess which in turn has inflated the market so much that even big teams like Manchester United, Arsenal or the Milan giants find it hard to shell out the right amount for the desired player because there are others who would offer much more than required. Remember the transfer of Eden Hazard?
Maybe the Financial Fair Play (FFP) as and when it comes to effect, will help create a level playing field forcing the big spenders to lay off some from their stock in order to comply with the UEFA's financial regulations which will automatically bring down the market prices of a lot of players who today are sold and bought at astronomical prices. Also this will restrict the big spenders from unnecessarily binging on the big players when they already have sufficient armour in their arsenal, with Manchester City presenting the perfect example this summer unable to sign Van Persie keeping the regulations in mind.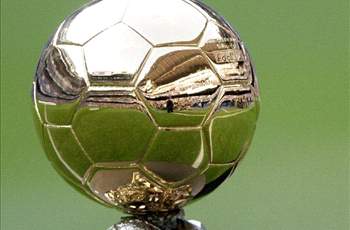 Who will get his hands on the Ballon d'Or prize?
You have Lionel Messi, Cristiano Ronaldo, Xavi, Andrea Pirlo, Zlatan Ibrahimovic, Andres Iniesta, Robin Van Persie and Wayne Rooney who will definitely go down in the hall of fame while the rest will be remembered as brilliant players but a cut below the thin cream on top. The major reason for such a shift of power is again the rising salaries of these players so much so that most of the clubs today can hardly afford to have two Ronaldos or Ibras on their payroll, hence settling for a bunch of good players built around the brilliance of one world class player.
The only reason Barcelona have such a brilliant team is because they have all come through the youth system with an undying allegiance to their parent club and long time contracts even though they could probably earn double the amount while playing for some other club in Europe. Same goes for Bayern Munich.
The meteoric rise of Real Madrid and Barcelona has no doubt played a major role with the two Spanish teams set to dominate Europe for a long time to come boasting two of the best teams in the continent by quite a margin. Similarly players like Lionel Messi, Ronaldo, Ibrahimovic, Xavi and Iniesta are simply too brilliant and way ahead of the other players of this generation broadening this gulf between the good and the best even further. There is indeed a lot of catching up for others to do, but the current environment will just not allow them to.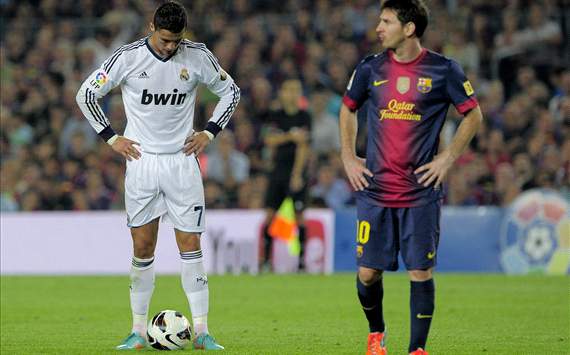 When it comes to individual brilliance, count them in
Perhaps one of the reasons why the France Football Magazine and FIFA joined hands to merge the two awards into the FIFA Ballon d'Or was down to the fact that for three straight years since 2007, they had the exact same nominees for their respective awards which was hardly the case before that when the array of footballers to chose from was very vast and broad. These awards were always known to have different nominees - all equally deserving - but somehow fell prey to the state of football post the latter half of the decade.
Such things are always open to debate and subjective depending on individual perceptions about the situation today but if things don't change, the future generation might not be as lucky as the previous one who were fortunate enough to witness the brilliance of such a vast plethora of talent playing together in groups for different teams making this game more beautiful than it will ever be.
The Ballon d'Or, it can be said, is the perfect mirror of the current state of football.
Don't forget to let us know in the comments section below or discuss on twitter@adityabajaj

How do you stay up with football when on the move? With http://m.goal.com – your best source for mobile coverage of the beautiful game.