COMMENT
By Arkaprabha Chakraborty
And we take it back to that defining rivalry of English football. That clash of red hearts that has seen through generations, brought people closer, made them fall apart, love, hate but never ignore. Sunday evening, the stage is going to be set for what is still the biggest football in English football when Liverpool face Manchester United.
In Memoriam|
The best way to remember would be a cracking game
Beyond the tragical revelations of the Hillsborough tragedy, beyond the historical rivalry that surrounds the game, rooted in trade, politics and a general dislike for neighbours, we would do well to remember at the end of it all, it is going to be a game of football, albeit between two very big sides. And like every game of football, it can be pre-analyzed and so we shall proceed to do so.
With Liverpool having had their worst league start in over a hundred years under Brendan Rodgers, it is quite easy to dismiss them as the perennial 'next-season-you'll-see' big gun just four games in. Agreed that they could have done better against the likes of Sunderland and West Brom, but at Anfield against Manchester City, they somehow contrived to gift them, absolutely gift them two goals for a 2-2 draw. Still, not a win at the legendary stadium.
And neither have Manchester United traditionally ever looked forward to Anfield ties, winning none of the last five games and losing four of those. Yet this Sunday probably represents their biggest chance to break this Anfield hoodoo thanks to a combination of factors (penalty misses not being one of them). Liverpool, for the first time in a long time have lost at home, and so early in the season yet. Arsenal simply outplayed them in the final third and the 0-2 was a just reflection of the game.
Against City and Arsenal, Liverpool tried Rodgers' Swansealona pattern of attack, but it shows that they have not adapted completely to it. They do have a few saving graces in this system like the always lively Luis Suarez, the stellar Raheem Sterling and the calm, measuring Joe Allen, but these are a few bright sparks in a fast dimming constellation.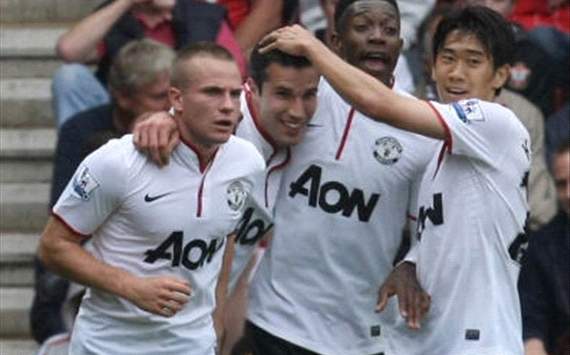 White knights|
United have embarrassing attacking wealth even without Rooney
Manchester United on the other hand, have left behind their traditional 'slow start', and after losing to Everton, have gone on a 3 game winning streak to sit second in the table, a point behind Chelsea. The determination bug has bitten them quite early this time around, whatever be their reasons, possibly the injury to Wayne Rooney steeling their resolve.
But even sans Rooney, United's attacking strength is quite incredible at this point in time. They have a wealth of options from Robin van Persie to Danny Welbeck to Chicharito to their multitude of midfield scorers. With Liverpool's midfield and defence suddenly quite error strewn to the extent of leaving them without a win in the four games played so far, United can and probably will take advantage of the fact.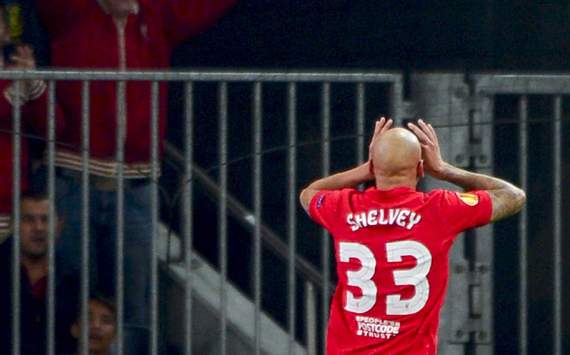 This is not a striker|
More goals needed from midfield

An interesting twist in the tale would be of the two contrasting midweeks in Europe. Agreed that United will have an extra day's rest, but will also have every reason to be dissatisfied with a poor 1-0 home victory over Galatasaray. Liverpool on the other hand will be flying high after their 3-5 away win over BSC Young Boys. Despite this, Liverpool's actual attack remains severely limited, with midfielder Jonjo Shelvey having to score the decisive brace. And due to their game, United will want to improve on what really was one of the least inspiring games this season.
Time stops when these two rivals face off. For close to two hours, opposing Reds fight it out and no one thinks about the world outside. At the legendary ground of Anfield, will United finally break their recent jinx? Answers to come this Sunday.
Follow Arkaprabha Chakraborty on

How do you stay up with football when on the move? With http://m.goal.com –your best source for mobile coverage of the beautiful game.