Chelsea are the defending Champions of Europe with Didier Drogba playing an integral role in their success last season and it would be safe to say that without him, it wouldn't have been possible. The Ivorian decided to part ways with the Blues and moved to China's Shanghai Shenhua over the summer. Roberto Di Matteo was given the license to spend and in came a host of attacking midfielders; however a replacement for Drogba wasn't signed.
The onus now falls on Fernando Torres to excel with him being guaranteed a first team place, unlike his spell on the bench last season. While many believe that El Nino has found his lost form this season, the truth is that he has only been provided the right ambience for his powers to be at its peak.
Torres is a player who expects through balls from his teammates and cannot be expected to emulate the audacious physical style of Drogba and knowing so Di Matteo added players like Oscar and Eden Hazard who can dribble and pass as well. This will allow Torres to play off the shoulder of last defender which will pose a constant threat to the opposition.
The former Atletico Madrid striker has the pace and skills to surpass a defender and hence Liverpool used him in a similar manner. While Torres has been the scapegoat for scoring just 9 goals in 50 matches, some of the responsilbility falls on his teammates who have to help him overcome his apprehensions in front of goal. Only then will we see the 50 million man living up to his reputation of being a world class player. However with the season being long and Chelsea vying for titles on multiple fronts, it is unlikely that the Spanish striker will be able to carry the team on his shoulders given that they have already given up on two occasions to add some silverware this season.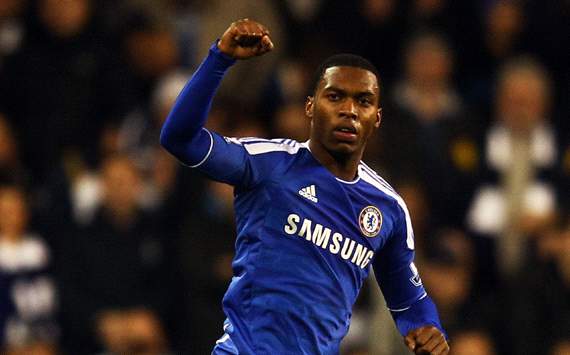 Daniel Sturridge is the other option however he tends to blow hot and cold as seen in his performance last season when he scored 13 goals in 41 appearances which included 30 starts. A team challenging for the Champions League certainly deserves a much better quality centre-forward.
The Pensioners were linked to several strikers over the summer however none of the deals materialised. From Cavani to Falcao to Jovetic to Hulk, the Chelsea fans expected any one or possibly two strikers to join their ranks and strengthen their side. In fact instead of further bolstering their striking department, they decided to send Romelu Lukaku on loan to West Brom to reduce the options upfront for the Italian manager.
On the other hand, Juventus, who have been grouped alongside Chelsea in group E of the Champions League, are running on a remarkable journey since last season and their unbeaten record is still secure till date. We saw a stunning revolution of Juventus under Antonio Conte which gave the inkling to continue the same this season when they won the Copa Italia.
Juventus are amongst the biggest spenders of Europe and have added more quality to their team this season. However it must be highlighted that like Chelsea, they too failed in their attempts to lure a top striker. Yes, they did pin down on several names in various positions, except that of a striker, who were successfully added to the roster.
Present Strikers And Summer Targets - A Comparison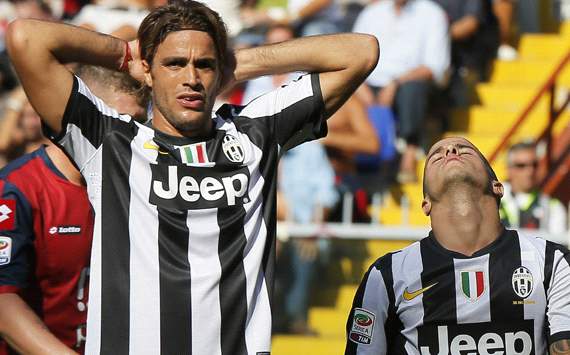 | | | |
| --- | --- | --- |
| Name | Appearances | Goals |
| Alessandro Matri | 30 | 10 |
| Fabio Quagliarella | 30 | 5 |
| Nicklas Bendtner | 31 | 8 |
| Sebastian Giovinco | 36 | 15 |
| Fernando Llorente | 53 | 29 |
| Robin Van Persie | 47 | 36 |
| Stevan Jovetic | 28 | 14 |
Steven Jovetic was a common target between Chelsea and Juventus but neither achieved success in securing his services. Subsequently Juventus chased Fernando Llorente but failed to sign him too. Juventus were reportedly close to signing Robin Van Persie but failed to meet the valuation set by Arsene Wenger which he rightly pointed saying,"Juventus can't think about selling their players for €70m and then buying new ones for a tenth of that amount."
Eventually they did sign Nicklas Bendtner on loan from Arsenal, a signing which divided opinion among the fans and the general manager of Juventus, Guiseppe Marotta. Given the fact that Alessandro Matri was the top scorer of Juventus last season and still his chances of featuring in the starting eleven have faded, speaks volumes about the dearth of a proper centre-forward for the Turin-based giants. The Italian club had to sign a striker who could guarantee them a minimum of 20 goals in the season and since they do not have anyone in their ranks to do so, it may affect their domestic and European hopes.
Mirko Vucinic and Sebastian Giovinco have been entrusted the responsibility to lead the line and similar to Chelsea, they have an array of attacking midfielders to choose from. They have entered the Champions League after two years and it's obvious that they would be desperate to do well. Hence it won't be easy to predict their performance for they are the champions of Italy and have two Champions League titles to boast of.
Chelsea and Juventus both need to ponder about the lack of enough ammunition upfront. Chelsea might have an upper hand in this contest since they have a proven striker as evidenced in Torres' pre-Chelsea days. On the other hand Juventus' are more dynamic than Chelsea when it comes to the middle of the park where they have an experienced player like Pirlo who can dictate the tempo of the game.