COMMENT
By
Aayush Singh
The last time in green remembrance when the self-proclaimed 'Special One', Jose Mourinho, heaped praises on a manager was in commemoration of Sir Alex Ferguson's 25 years at Manchester United, where he went on to say, "I don't call him Sir, Mister or Alex, I call him Boss". The quote thereafter became the darling of the social media and was saluted by the football community.
Jose Mourinho was again all in praises for Juventus manager, Antonio Conte, when he learnt that he had been bequeathed with the status of the 'Italian Special One'.
Keeping in mind with the above,
Goal.com
digs deep to understand the collation between the two managers who are known for their ability to turn things around quickly and also their charisma which is a cult in personality among managers of this generation.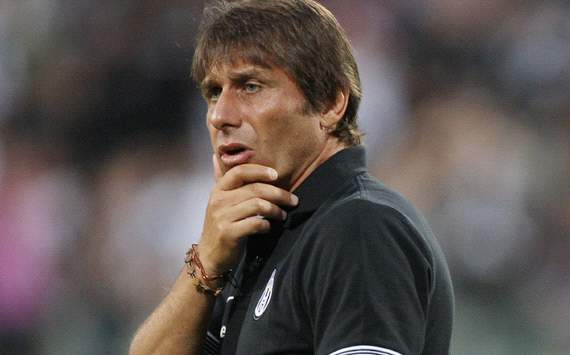 Antonio Conte was a star with Juventus as a player too

It is obviously not rocket science to believe that managers at the dawn of their career first have to manage low profile clubs. However, the fans and the board of directors are left exhilarated when a manager makes a sudden impact at a club, forcing things around, making sure that the spotlight is on him and only him. Hitherto, Mourinho and Conte have grabbed every opportunity with both hands and are motivated with every stepping stone of success.
Mourinho didn't have a very bright start to a senior manager career. His first team was Lisbon side, Benfica, whose change in hegemony had Mourinho crestfallen, which led to his resignation after being a few games in charge. However, União de Leiria came knocking on his door by the end of the season and he guided them to their best finish in Portugal's top flight football. The next season was equally gratifying and his contributions towards the club were not incognito.
Porto offered him a better contract than his existing one and it was hard denying unquestionably the biggest club in the country. His success with Porto was immediate and he went on to win the domestic league and also Europe's elite club competition. He is a manager who is not shy of accepting newer challenges and his stories with Chelsea and Inter Milan are obviously congruent to everyone. Currently in charge of Real Madrid, Mourinho has already overthrown Barcelona domestically and looks for a third European prize. His hand at a managerial role is set and is among the most dreaded managers to face.
Conte on the other hand is not yet a seasoned campaigner but shows shades of brilliance just like Mourinho. His safari towards ascendance at Juventus started with a little known Italian side, Arezzo. Having been at the helm of affairs for a few games, Conte was given the pink slip for dismal performances. He was, however, reinstated at the fag end of the season but couldn't pull the squad outside the relegation zone. But Arezzo might be very remorseful when Conte led two Serie B teams, Bari and Siena, to play against Italy's cream of the crop.
The icing on the cake for Conte's career came about when he was offered the role to lead Turin side, Juventus. When a club of the stature of Juventus come calling, it will indeed be very arduous to burn that opportunity. His first season in charge of
The Old Lady
made him an instant fan favourite as he not only led the team to Italy's most coveted prize but also achieved the feat unbeaten.
The Serie A win for Conte can in a way be compared with Mourinho bagging the Premier League with Chelsea. Italy's domestic competition had over the years dodged Juventus; and Chelsea, who were essentially a 'cup' team, had become serious contenders for the league thereon. The turning point which came about for both these teams can at large be credited to their managers. Mourinho, obviously, has set his foot successfully in four countries and Conte still has a long way to go. But when we further try and correlate the two then we find that they have always had this obsession with tactics, bringing about discipline in the squad and being the hallmark of a true leader in the dressing room.
Another trait which both of them possess is the flamboyance while facing the camera. Conte is a little more cushioning with his statements than his Portuguese counterpart, Mourinho, who is brutal with his speech. Mourinho has now a history for being a part of verbal duels with opposition managers. He has also gone to the extent of slamming referees and football associations with conspiracy theories and still swears by it.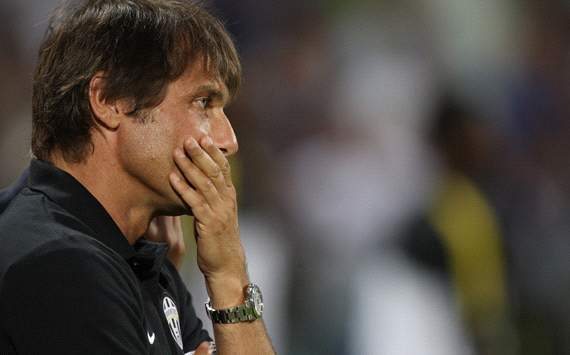 Antonio Conte was ruthless in his press conference last month

Conte was rather uncharacteristic, yet outspoken, when he learnt about the 10 month ban over a match fixing row that had plagued him recently. Not only did he condemn the decision but accused the prosecutor along with Siena player, Filippo Carobbio, to be hand in glove. He was certainly dejected with the outcome of his appeal and the displeasure during his press conference was evident. He believed that he become a scapegoat in the scheme of things and warned others not to fall into the same trap. The manner in which he reacted to Italian judge Piero Sanduli's statement that Conte was lucky to have escaped a three year ban, was in Mourinho style:
"Yesterday's comments (by Sanduli) were the icing on the cake. I was left appalled by what was said by one of the commission's judges, who, perhaps in order to make the papers said some unusual things."
Conte, unlike Mourinho, had a celebrated club and international career. But the Juventus manager is indeed the 'Italian Special One' as he has had a tremendous impact at Juventus and even though his credentials as a manager has not reached Mourinho's level yet but it will be safe to assume that the way he is going about things as of now that day is surely not far away.
Follow Aayush Singh on

Do you think Antonio Conte can be the next Jose Mourinho? Let us know by commenting below.
..

How do you stay up with football when on the move? With http://m.goal.com –your best source for mobile coverage of the beautiful game.