Arkaprabha Chakraborty




Analysis

|

India




Follow on
Does anyone remember how way back in 2007, FIFA generously handed the All India Football Federation (AIFF) $8m in terms of 8 artificial turfs? It's quite unlikely, given how only four of them have been installed in the past five years, snail's pace in terms of speed. But what really takes the cake is that the Federation has now asked visiting FIFA general secretary Jerome Valcke for 12 more artificial turfs!
At this point in time, why has no one paused and asked Mr. Patel what exactly has swallowed up the remaining four turfs that they are still 'in the process of installation'? It's a job that ideally should have been taking care of by now. It's laying 8x100 odd metres of artificial grass on some land, not building the Great Wall of China!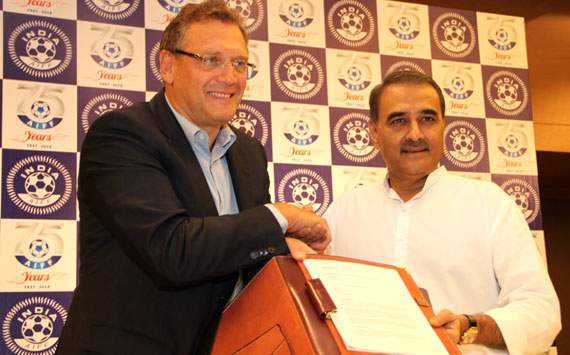 We haven't used what you've given us. Can we have 12 more anyway?
And guess where the problem is? A bureaucratic snag. How typical. Apparently, the AIFF wants to lease the land free of cost for the turf for ten years, no less. How would you like to own 8200-odd square metres of land you cannot do anything with except host football games for ten years of your life and not earn anything from it? That's the problem. Yes, believe it.
And let's imagine that they HAVE gotten the land. It's still taken them a year and three months on average to install that turf! The federation could not finish installing all the turfs and already they're asking for more? If they do get the extra 12 turfs, adding to the four rotting, at a rate of 4 every five years, we are looking at a potential completion in 2031!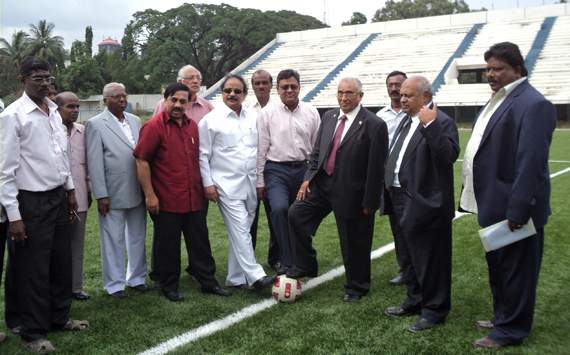 Where to install astroturf? The nice, dry and non-slushy region of Bangalore
But you do know that this is all being done to spruce up India's U-17 World Cup bid, I hope. Why else would we suddenly want to improve our footballing facilities? We've never wanted to before. Will these pitches even be in use after the potential U-17 World Cup here? Or be just another expensive relic?
To turf or not to turf, that seems to be the question, but if the AIFF are really that interested in 12 more, shouldn't they begin by identifying sites to lay them? Finally the fifth one is going to be put in use after work has begun in Goa, but we cannot seem to find 12+3 more critical places needing it. If they don't find the right places and available ones, this will be nothing more than a frivolous request. Let us do our homework first before making such requisitions.
How do you stay up with football when on the move? With http://m.goal.com –your best source for mobile coverage of the beautiful game.