Nicklas Bendtner is one of those players who consistently flatters to deceive and frustratingly so. However, with the Danish front man sealing a move to Juventus, Arsene Wenger can spare himself a couple of wrinkles at least until next summer when the striker's loan deal ends. Perhaps then the Arsenal boss will have to fret over where to ship him off to next but for now, things seem to have worked out well for the Gunners and even more so for the player himself.
The Dane would probably have been subjected to a bit-part role at the Emirates stadium had he not secured his move to Turin. As things have turned out, he will now spend his season with the Italian Champions with whom he will see plenty of football and could possibly pick up some silverware in the bargain as well, something he hasn't done throughout his Arsenal career.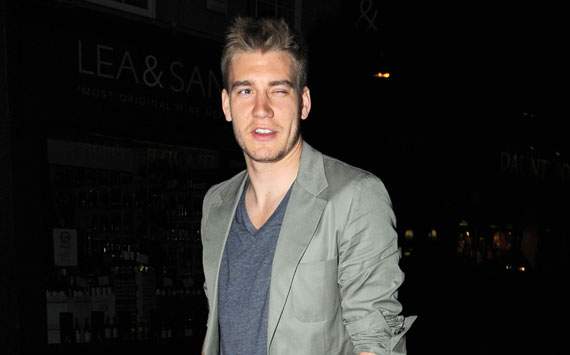 Will it go well for him at Juventus?
Some have even suggested that he has possibly made a step up by signing for Juventus. Given the fact that he is now part of a team who went unbeaten in their league last season and look like contenders in Europe as well this time around, it's hard to argue with that. It's come as a bit of a surprise that Juventus have indeed signed Bendtner although the egotistic player is probably convinced that he was always the obvious option.
Neverthless, Juventus fans can be forgiven for being a little sceptical considering that their club began the summer by targeting Robin Van Persie, then pursued Edin Dzeko later on and most recently showed an interest in Fernando Llorente and Dimitar Berbatov, only to end up settling for the relatively less glamorous option of signing Bendtner on loan. It remains a fantastic opportunity for the striker but will it prove to be beneficial from the club's point of view?
To a certain extent you could argue that it certainly won't do the Italian side any harm given that their top goal scorer last season was Alessandro Matri who only managed a tally of 10 goals. Perhaps they believe that although they couldn't afford to sign a quality striker on a permanent basis this summer, their fortune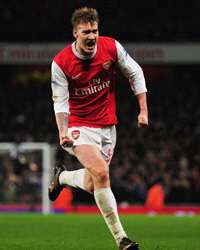 may change for the better in the future and until then, the Arsenal man will be enough to get by with. In that regard, it could prove to be a good piece of business from a strategic point of view.
Bendtner's strength and physique marks him out as a good target man, a role that has always been essential in the Italian game. In all fairness to the towering Dane, he does possess a good bit of skill on the ball as well. He is capable of running at a defender and is always confident enough to have a go from range. However the manner in which he chooses to attack is a little more direct than one that would suit Juventus. With players like Sebastian Giovinco, Mirko Vucinic and Claudio Marchisio playing around him, perhaps a bit more link-up play will be required of him. The Juventus attacks demands more finesse and skill than Bendtner may be capable of.
With a phenomenal playmaker like Andrea Pirlo in the team, a striker who can make intelligent runs and keep defenders on their toes will always benefit from the Italian's impeccable service. Unfortunately, Nicklas Bendtner is not that kind of striker. His movement off the ball is unimaginative and seemingly lacks purpose for the most part. He isn't the type of forward who will work the channels or even drift wide to give the full-backs a problem. He's usually content with standing beside the centre-back and waiting for the game to come to him.
The fundamental job of a striker in any team is to score goals and that's where Juventus' forwards have struggled over the last season. Bendtner may be able to improve the striking department in that respect but he may only make a marginal difference rather than a significant one. He is not blessed with the predatory instincts that top-drawer strikers are seemingly born with. At Arsenal, a side that constantly created an abundance of chances for him, he was notorious for being consistently wasteful. His rate of goal scoring may not be something that the sturdy Italian defences will be too worried by. However he does provide a decent number of assists as shown in the table below:
| | | | | | |
| --- | --- | --- | --- | --- | --- |
| Team | Games | Goals | Assists | Mins. Played | Mins. per Goal |
| Arsenal | 154 | 45 | 19 | 8097 | 180 |
| Birmingham | 45 | 11 | 7 | 3524 | 320 |
| Sunderland | 30 | 8 | 5 | 2406 | 300 |
| Denmark | 46 | 18 | 8 | 3491 | 194 |
| Overall | 275 | 82 | 43 | 17518 | 214 |
He won the award for Danish Footballer of the Year back in 2009 but his ego is rather more suited to that of a Ballon d'Or recepient's and clearly one that could even challenge that of Zlatan Ibrahimovic. The striker has openly stated in the past that he thinks he is one of the best strikers in the world but as most people would agree, his performances have never substantiated his claim.
An ego like that is an unnecessary addition to a team especially when it can't be backed up by an equivalent amount of skill. The likes of Cristiano Ronaldo and Zlatan Ibrahimovic are guilty of being egotistic as well but their ability overshadows that undesirable personality trait.
Bendtner will produce the odd flash of brilliance that we have had the privilege of witnessing in the past but the Juventus fans would do well not to get accustomed to that sort of thing from their latest arrival. Whether he will be a success in the Serie A this season is doubtful but the undeniable truth is that the Italian league certainly has gained an intriguing character for the rest of the season.
How do you stay up with football when on the move? With http://m.goal.com –your best source for mobile coverage of the beautiful game.