It's the last week of the transfer window and we all know what that means. Last minute transfer scrambles. A look at the top 10 possible big transfers
ANALYSIS
By Arkaprabha Chakraborty
As the clock starts winding down on yet another transfer window, expect the usual flurry of activity. A quick striker here, a panic buy there. Clubs sometimes end up with the signings they wanted all summer long and sometimes with the strangest names as their replacements if they can't.
The transfer deadline is what many fans live for. Even the well stocked ones will secretly hope that their club will spring a solid surprise on them.
Here are the top ten most likely transfers to go through before dealine day. Do you agree with our choices?
10. Hugo Lloris - Lyon to Spurs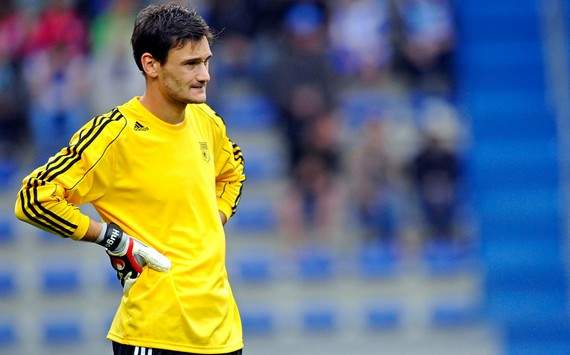 All good things must come to an end and possibly no one embodies that better than current Tottenham keeper and Premier League stalwart Brad Friedel. The oldest player to have ever played in the Premier League, at the age of 41, he knows that his time is coming to an end.

Don't get us wrong, he's still a better custodian than half the Premier League keepers but the question remains how long his body will hold out against the demand of the Premier League. If Friedel suddenly retires, Tottenham will be left with Heurelho Gomes and, well, they might not enjoy that.

France captain Lloris is a no-fuss no-frills keeper who goes about his job quietly and very well. The €16m asking price remains the only stumbling block in this equation. Let's see what happens...


9. Hulk - Porto to Zenit St. Petersburg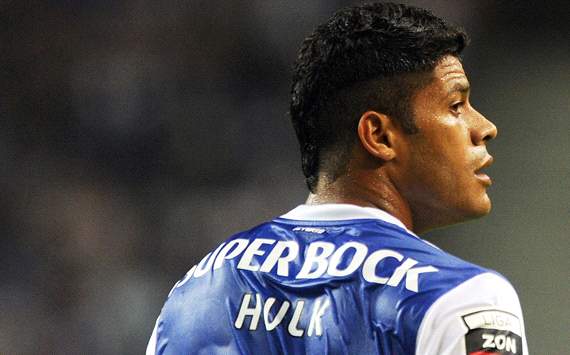 Really, it is almost out of nowhere that Zenit boss Luciano Spalletti has landed on most of Europe in general and on Chelsea in particular, quite a sucker punch. Rumours are that the Russian side have met with FC Porto's €50m valuation of the striker.

There isn't much hidden talent in the 25 year old. Everybody knows that he's strong, fast and a proven goalscorer.

They do have good talent in Aleksandr Kerzhakov, but then he is a very Alessandro Matri-like striker. He can be really good when he wants to be but ends up being quite profligate a lot of the time. Anyone who remembers his Euro 2012 horror showing will have to agree.

Hulk seems to be the perfect remedy to that problem but personal terms could yet see this move fall through.
8. Theo Walcott - Arsenal to Liverpool or Manchester City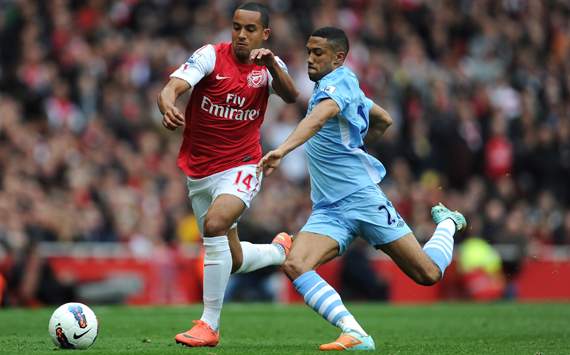 A player refusing to sign a contract at Arsenal? Hmm. It's an old, familiar situation in the red side of North London in recent times. Theo Walcott seems to be treading down the path to a more lucrative contract elsewhere as Liverpool and seasoned antagonists Manchester City stretch out their claws.

Well, without Adam Johnson, Manchester City will be looking for a new right winger and Liverpool would have a frighteningly fast 4-3-3 at hand if they sign the mercurial 23 year old. Each club has a stake in the race to sign the Arsenal wideman. Who will table the first offer with very little time left remains to be seen.

With a €16-20m pricetag, it's not like his services are coming cheap. But if slightly erratic, he still is a quality player 7 times out of ten.
7. Yann M'Vila - Stade Rennais to North London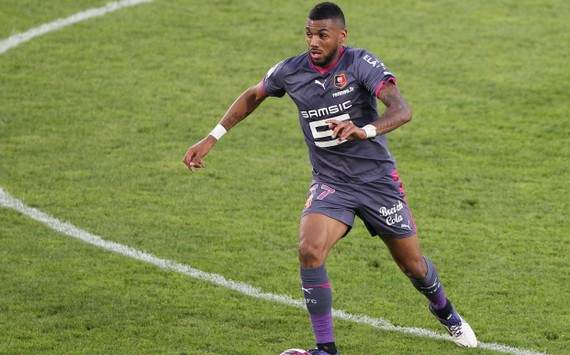 Yann M'Vila certainly won't endear himself to one set of fans in North London one way or another. Having raised the interest of both Tottenham and Arsenal, he will not only be hated by the rival set of fans on principle but also on the fact that he snubbed one for another.

M'Vila will have the same role in both clubs but with different dimensions. While Spurs will probably pack their midfield with muscle over craft by bringing in the French international in place of recently departed Luka Modric, Arsenal will have a more like-for-like role, having to cope with the departure of Alex Song.

With the player set to cost whichever club he potentially joins a sweet €17m, he'd better turn out to be as good as his lackadaisical attitude towards a potential big transfer suggests.
6. Maicon - Away from Inter, Maybe to Madrid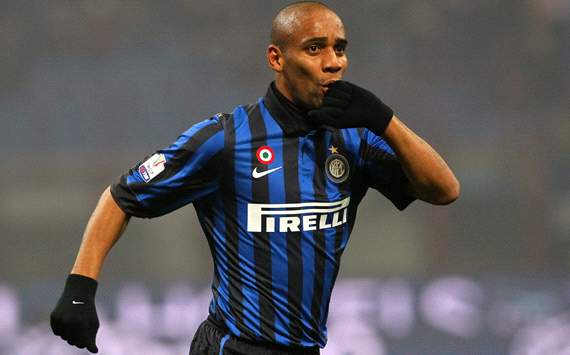 Maicon only needs to sign on the dotted line to waltz into Real Madrid's starting XI over the likes of Alvaro Arbeloa.

There really shouldn't be much regret for Maicon at leaving Inter. If he does go, he will go having won everything there is to win as a player in the Serie A.

He might be leaving at a very bad time for his club, but the tempation to link up with his old coach Jose Mourinho might prove too tempting for the Brazilian while Madrid would get him at cut-price for €10m. Other interested parties remain Manchester City and maybe Anzhi Makhachakla. Chelsea, the erstwhile strongest suitors, however chose to sign the 22 year old Cesar Azpilicueta instead.


5. Mathieu Debuchy - Lille to Real Madrid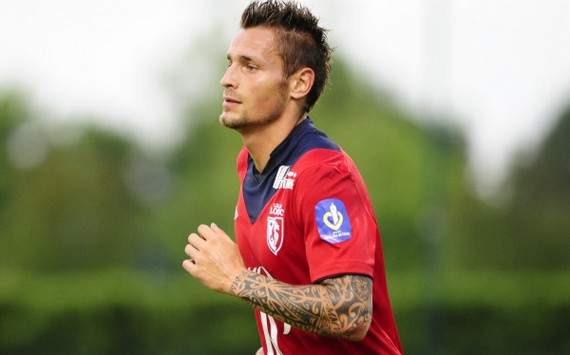 Remember how we told you Real Madrid have a real problem at right back? Well, this is just in case you didn't believe us. It isn't just ONE right back they're interested in signing but two. Whether they will sign them both is a different issue.

But Mathieu Debuchy is an unquestionably talented right back. One of France's better players in an insipid Euro 2012, it was after the tournament that his name was bounced around in Europe's highest circles as a potential transfer target.

The well-balanced right-back has the potential to become a vital cog in any team that signs him and if real do end up with their man, so much the better for them. and at around €7m, he's a steal.
4. Nani - Manchester United to Zenit St. Petersburg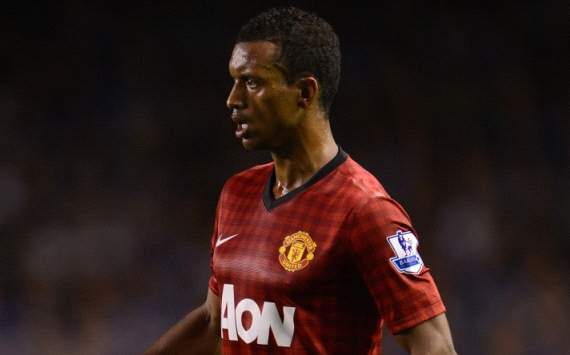 If it at all happens, it is going to be quite a huge transfer in terms of loss of personnel for Manchester United.

These rumours really would not have arisen if United had resolved Nani's about-to-end contract issues speedily, but the very fact that they haven't is going to bring up more than a few question marks.

Zenit St. Petersburg have already been linked with right winger-cum-striker Hulk and the tricky winger/attacking midfielder will be the perfect creative complement to the Brazilian. The fact that they have a common language will only help any potential partnership given Nani's €30m valuation is met or negotiated.
3. Clint Dempsey - Fulham to Liverpool or Sunderland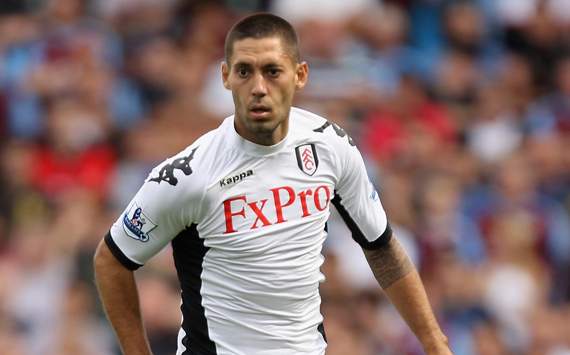 No one is quite sure of what exactly it is that has happened to Fulham's American attacking midfielder/second striker, Clint Dempsey. The phenomenal forward ended up as Fulham's top scorer last season and has a knack of getting crucial goals for his side.

The latest is that he and coach Martin Jol are not on speaking terms and he does not train with the squad as he tries to force a move to Liverpool.

With Liverpool apparently unwilling to meet the €10m valuation of the striker, it's all gotten pretty messy for him. Suddenly, from out of nowhere, rumours that Sunderland might snap him up have surfaced. Not very subtle by the American, who could easily be frozen out of the club if nothing progresses, so there's all the more reason for some kind of transfer to happen.
2. Scott Sinclair - Swansea City to Manchester City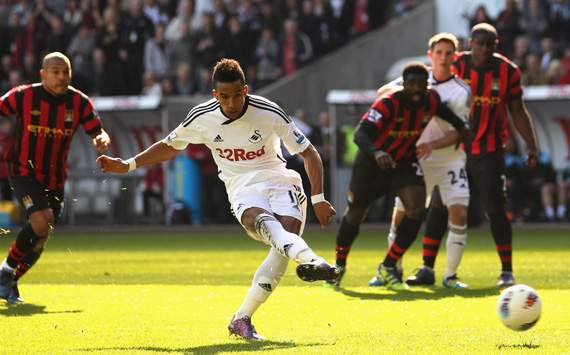 It's been quite a meteoric rise for the tricky winger Scott Sinclair. From being a Chelsea reject, sold to Swansea for under €1m after several loans from his parent club to small clubs all over the country to being one of Manchester CIty's prime transfer targets this season.

Sinclair does have a lot to thank his club for. A Chelsea youth product under Mourinho was never likely to get much game-time and so it proved to be. But now that he has been given an assured starting spot, the man has really come into his own. Fast, skilful and with a good cross on him, he is quite the package.

Sinclair looks to be the perfect replacement for Manchester City's recently departed Adam Johnson and at €9m, he's definitely the type of bargain buy City will have to start looking at to comply with the Financial Fair Play (FFP),
1. Kaka - Away from Madrid. AC Milan or Sao Paulo?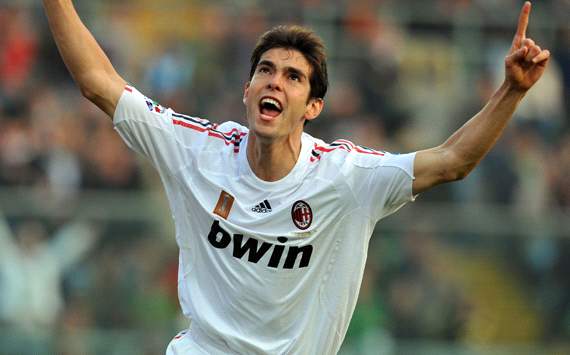 It's the transfer everybody wants to see. The man who was the most expensive signing of all time for a few hours before Ronaldo's gargantuan transfer eclipsed him has not found life easy at Madrid.

Struggling with injury and subsequent loss of form and confidence, the Brazilian has been in and out of the starting XI these past three years. He's finally tired of it and would most likely prefer to go back to one of his old stomping grounds, and heaven knows both clubs need him and his unquestionable ability.

However, with Galliani stating explicitly that the Kaka deal is impossible, we are forced to think that maybe home is where the playmaker's heart is. Or will Milan spring a deadline day surprise? But no doubt this will be the most romantic transfer of the summer if it does materialize in whatever form.


Follow Arkaprabha Chakraborty on

How do you stay up with football when on the move? With http://m.goal.com –your best source for mobile coverage of the beautiful game.