4-2-3-1
The reigning double winners in Germany last season, BVB Dortmund might have suffered an early setback by losing the Super Cup to arch rivals Bayern Munich. Incidentally this also put an end to Dortmund's enviable undefeated run against Bayern for the last two seasons.
Nonetheless, this setback ought to strengthen the German champions to even greater things this season. Jurgen Klopp, the master tactician who is one of the primary reasons for Dortmund's ascendancy usually sticks to his tried and tested 4-2-3-1.
In their season opener against Werder Bremen, Klopp had some big names missing due to injury. On the right of defense, the impressive Lukasz Piszczek was out with an injury and was replaced by veteran Oliver Kirch. Sven Bender's injury absence meant captain Sebastian Kehl played the role of a holding midfielder at the centre of the park. Surprisingly German wonderkid Mario Gotze found himself on the bench while the industrious Kevin Grosskreutz started. Gotze did come on and score to start off their season with a win but the overall performance was far from convincing.
With everyone fit, Dortmund have a formidable side. Mats Hummels and Neven Subotic form one of the most solid centre back pairings in all of Germany. The two full backs provide plenty of width, while being comfortable defensively. It is in the attacking third however that is Dortmund's biggest strength. With Bender providing defensive cover, Ilkay Gundogan is free to make marauding runs into the box.
The attacking trio of Marco Reus, Jakub 'Kuba' Blaszczykoswki and Mario Gotze are the envy of any team in Europe and can be devastating on any given day, even while not in full swing. Robert Lewandowski plays the role of lone striker with aplomb, efficiently holding up the ball and getting the dangerous attacking trio into the play.
Jurgen Klopp is one of the most highly rated managers in the whole of Europe at this point. Little was expected of the manager who took over the reins of Dortmund after they had finished a disappointing 13th in the Bundesliga. Tasked with bringing the glory days back, Klopp delivered even beyond the wildest expectations.
The secret behind his unprecedented success was not just his tactical prowess, but the hands on approach he took to developing the youth team of Dortmund. The like of Reus, Gotze, Gundogan are all products of Klopp's masterplan that led him to displace German giants, Bayern Munich from the top spot for two seasons running.
Signings made:
The return of prodigal son, Marco Reus was the coup of the season as Reus agreed to return to the club that had made him the player he was, rejecting the offer from Bayern Munich in the process. On top of that, Dortmund also strengthened their attack by signing Julian Schieber from Stuttgart after Lucas Barrios had left to join the Chinese bandwagon.
In keeping with the youth policy under Klopp, German sensation Leonardo Bittencourt was snapped up. Olivier Kirch, an experienced right back was also signed as a back up to Piszczek.
Potential signings for crucial positions:
Dortmund have one of the most well rounded teams in the whole of Europe. Their first XI is capable of taking down any top side on their day, without much effort. A lack of depth up front might be the only problem for the German champions with Schieber nowhere near as good as first choice Lewandowski or the recently departed Lucas Barrios.
Strengths:
The attacking quartet of Reus, Gotze, Kuba and Lewandowski is more than capable of giving any defender a run for his money. Marco Reus takes the place of the successful Shinji Kagawa and has all the qualities needed to excel in his favoured position behind the central striker. With a great goalscoring knack and brilliant feet, Reus can link up effortlessly with Robert Lewandowski who has a great eye for goal.
In their wide player, Kuba and Gotze, Dortmund have an impressive blend of experience and potential. The Polish captain is insanely fast and packs a killer shot to boot, while Mario Gotze, with his quick feet and change of pace is a handful for any full back looking to contain him.
Subotic and Hummels are rock solid in defense and complement each other perfectly. While Hummels is more of a ball playing defender, Subotic is more of the old fashioned centre back who looks to hold back and mop up while Hummels may forage forward.
Weaknesses:
Mario Gotze is coming off an injury plagued season that did not see the German sensation start for any of Germany's games in Euro 2012. He also played only a bit part in Dortmund's successful campaign last season.
Hummels and Subotic may often be errorneous against pacy attackers and will need all the support from their full backs to contain that threat. However, with Schmelzer and Piszczek both preferring to attack rather than defend, the German champions are often found to be over run while defending.
Bruges


3

-

1

Borussia Dortmund

Rot-Weiß Erfurt

0

-

4

Borussia

Dortmund
FC Nürnberg

4

-

2

Borussia

Dortmund
Sankt Gallen


1

-

2

Borussia Dortmund

Legia Warsaw


0

-

1

Borussia Dortmund

Hamburger SV

0

-

1

Borussia Dortmund

Borussia Dortmund

3

-

3

Werder Bremen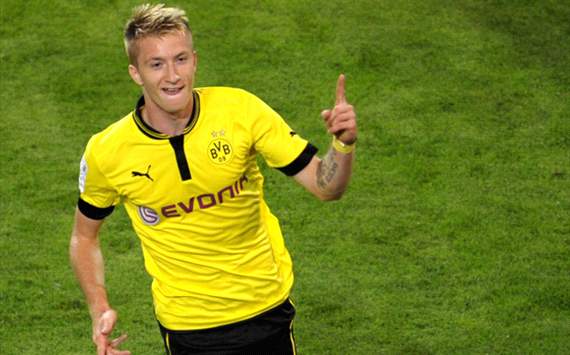 Marco Reus had almost single handedly pushed Borussia M'Gladbach to the fourth spot last season. From battling relegation to a Top four finish, the former Dortmund youth team player really strutted his stuff in the Bundesliga. With 18 goals and 8 assists last season, Reus was also voted as the Best Player In the Bundesliga last season by football writers all over Germany. Now rejoining his former team and playing alongside better players, Reus can reach even greater heights this season, if that is possible! Playing in his favoured position behind the main striker, Marco Reus can not only set up goals but score them with ease. He will indeed be the player to watch out for this season and will also be paramount to Dortmund's plans in Europe this season.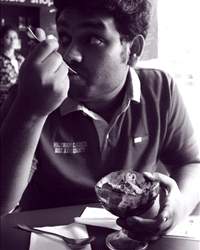 Ninad Kirodian
Well, ideally would love them to win it. But Bayern have done a number of wonderful signings which may well prove to be the undoing for BVB. But we have Gotze after a long absence and Reus joins the already amazing attack so it should be worth seeing the two-horse race to the title. Would love Dortmund to win it but Bayern will give them hell before conceding so. Never lose faith in Klopp. :)
Milan Someswar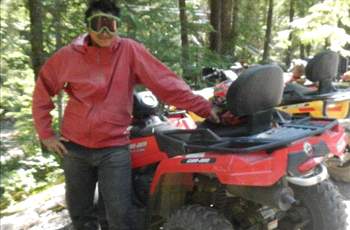 Jurgen Klopp has slowly established this Dortmund side in the Bundesliga.There was a time when Bayern Munich seemed to rule over Bundesliga, but in the last few seasons Dortmund beat Bayern Munich in all the 5 encounters between them and then went on to win the Bundesliga in 2010-11 and 2011-12. With Bayern reaching the Champions League final last year and winning the Super Cup this year against Dortmund, I expect the Bundesliga to be a close contest this time around. With both teams having signed players to strengthen their squad it will be a close call.Klopp vs Heynckes "The winner takes it all".
How do you stay up with football when on the move? With http://m.goal.com –your best source for mobile coverage of the beautiful game.