COMMENT
By Arkaprabha Chakraborty
So the latest they say is that
Fernando Llorente
will be off to Juventus. Not a bad move at all, to be honest.
Juventus
need a striker and Llorente feels that he's outgrown Bilbao by now. Juventus have been as profligate last season as Llorente has been clinical. A match made in heaven, you'd think. And the combination of factors is making the price a modest €16-20 million. Sign him up, Conte!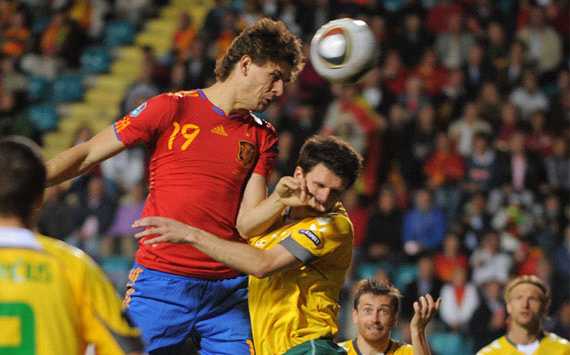 Rising high |
Llorente's skill set is the same as Matri's and then some
But let's not take the shallow view about it. Let's see what that €20 million is going to bring to Juventus. Well, they already have a striker of sorts in Alessandro Matri. But anyone who's seen him play will realize why the Bianconeri are in for Llorente. Matri might have ended the season as Juve's top scorer with 10 goals, but be sure that he could and should have ended it as the Serie A's top scorer if he had taken all the chances Pirlo and Co. had placed on a platter for him. And mind you, some of them were no more than tap-ins.
So, has the management finally gotten tired of the Italian's famous profligacy? Apparently they have and quite a long time ago, seeing as they had been in the market for names like Luis Suarez and Edin Dzeko to weigh up a serious solution to their striker conundrum back in January while van Persie was a name thrown about in the summer. Matri is strong, with decent pace and a good head. Personnel-wise, the support system at Juventus is perfectly built for a striker with roughly these attributes. So we can safely assume that these are abilities that Juventus won't want to let go of while they want more bang for their buck.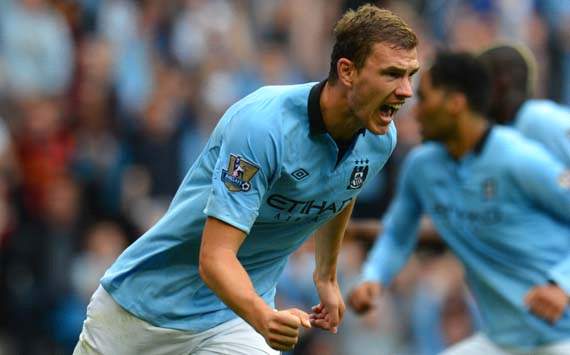 Big man |
Dzeko exemplifies what kind of striker Juve are looking for
Juventus have never been historically big spenders, bar the odd Gigi Buffon and this is no exception, looking for a €20m or under transfer. They are eyeing a wantaway striker in the last year of his contract who has solidly refused to sign an extension. They are eyeing a striker who has a good head, is great with is back to goal, strong at hold up play, fast enough when he needs to be, a good header of the ball, a passer under pressure, has a good eye for goal, the ability to finish clinically and, aged 27, just entering his prime striking years. Sounds a good deal? We'd like to think so.
But there's a thorn to every rose, and this particular one may be trying to fix something that seems to have repaired itself this pre-season. Matri has been on fire in Juve's games so far, scoring five goals in seven outings. In stark contrast, Llorente has failed to find the net in any of Bilbao's pre-season games, where they have lost all but one. While form is generally never an indicator of class, and no doubt Llorente is a player full of it, Matri really is too good to be on the bench. And with AC Milan sniffing around for the striker, we could question the wisdom of a potential deal, all circumstances considered.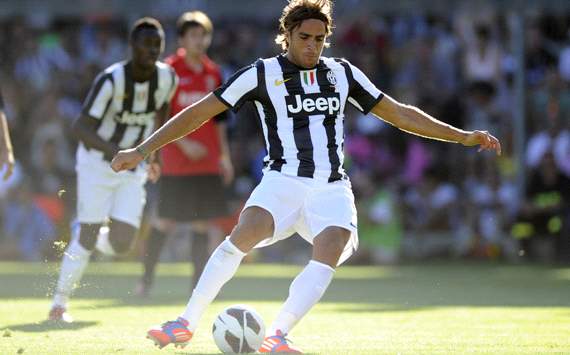 What about me? |
Matri's form might cause a rethink about the transfer
On the other, more obvious hand, Juventus could sign Fernando Llorente for €20m! What are they waiting for? Equally valid arguments. Equally valid approaches. What Fernando Llorente would bring to an extremely powerful Juventus side is that competitive edge on multiple fronts. With every department around the striker oozing class, Llorente might just be the missing battery to charge Juventus up for a season where they are finally back where they have always belonged- in the upper echelons of Europe. Will they buy Llorente? We can't tell, but it definitely won't do them any harm.
Follow Arkaprabha Chakraborty on

How do you stay up with football when on the move? With http://m.goal.com –your best source for mobile coverage of the beautiful game.