With the new season now here, we have a look at the Los Blancos and what has changed in the squad over the summer....
Jose Mourinho has always favoured a 4-2-3-1 formation, which can morph into a 4-3-3 as per the needs of the team. Built on a solid defensive framework, last season saw the Portuguese tactician release the hand-brake which used to generally shackle their attacking players, seeing Karim Benzema in particular, flourishing with the supply and support provided by Angel Di Maria, Mesut Ozil and of course Cristiano Ronaldo.
One cannot expect any major changes in the formation which reaped rich dividends for the Los Blancos in the league and saw them reach the semi-finals in the Champions League, a tournament where they will look to improve further in, and possibly try and win it.
Mourinho might now settle on the centre-back pairing of Sergio Ramos and Pepe for the coming season, after the pair impressed infront of Iker Casillas last campaign. Alvaro Arbeloa is set to be the first choice right-back this season, though the Madrid based club were rumoured to be on the look out for another right sided wingback.
Marcelo looks to have an edge over the versatile Fabio Coentrao on the other wing, but the Portuguese might look to up the ante this season, having had a full year to settle into life with the Galacticos.
Ahead of them Xabi Alonso and Sami Khedira are largely expected to be the two central midfielders that the former Chelsea manager prefers, though Khedira's place might be in jeopardy, if Luka Modric eventually completes his move from Tottenham Hotspur.
Higher up the field, Di Maria, Mesut Ozil and Cristiano Ronaldo are expected to line up ahead of the duo, with Di Maria generally starting from out right, with Ronaldo starting from a position wide left, though he has the freedom to roam across the park. Mesut Ozil pulls the strings from an advanced position just behind the striker, a position filled by Karim Benzema or Gonzalo Higuain, two very accomplished strikers, who suit Mourinho's system well.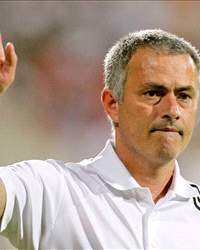 What is there, that has not been said about the "Special One", who now likes to be called the "Only One", that anyone can add to?
Successful wherever he has gone, Mourinho has left no stone unturned in becoming a crowd favourite at Real Madrid. While his record against Barcelona and lack of success in his first season led to some friction between him and the authorities, a more positive display in the second season has seen him firmly establish himself as the main authority with the Los Blancos.
As mentioned above, he has also allowed more freedom to his attacking players, without compromising on the side's defensive attributes, making them even more dangerous than before on the counter.
However the league success of last season shall just be a footnote in his illustrious career, if he cannot add the Champions League, Real Madrid's holy grail, to the trophy cabinet of the club, and in the process equal Bob Paisley, the former Liverpool manager, as the only man to win a hat-trick of European Cup titles.
His battles with Tito Vilanova, whom he famously poked in the eye, early during last campaign, will be something worth watching out for.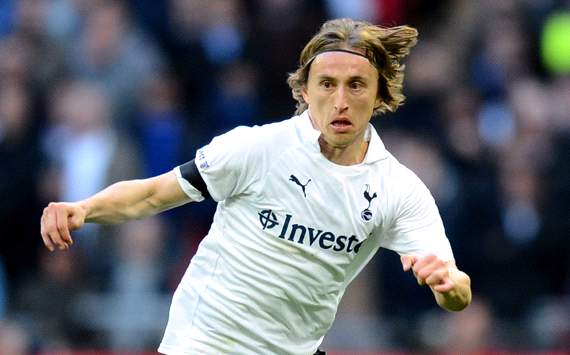 Signings made –
So far the club has not signed a single player, with most of the summer having been spent chasing Luka Modric, with Jose Mourinho intent on capturing the Croatian from Spurs, to add to the galore of options already present in his midfield. They have however promoted Alvaro Moratta to the first team.
They have though, seen a clutch of players leave the Bernabeu for pastures new. Sergio Canales and Fernando Gago departed for Valencia, while Hamit Altintop and Royston Drenthe have also moved on, with Altintop moving to Turkey, and Drenthe being released as a free agent.
None of the four have been an integral part of Real Madrid's plans since Mourinho's arrival, even though Altintop was signed by the Portuguese just last season, and hence won't be missed by the club's fans.
Potential Signings –
Real Madrid have a solid backbone, with the side not in any real need of new signings. As always though, the Los Blancos are on the look out for a marquee player, and have their eyes set on Luka Modric, who could form a creative pairing alongside Xabi Alonso, while also providing cover for Mesut Ozil.
Elsewhere, with Sergio Ramos being used more centrally, a right back to provide competition for Alvaro Arbeloa might have been acquired, but apart from rumours linking the club with a move for Polish wing-back Lukasz Piszczek, nothing concrete has been heard on that front too.
With Kaka, Esteban Granero still on their books, anymore additions to the squad seem highly unlikely, while Nuri Sahin might be making a move to either Liverpool or Arsenal soon.
Strengths -
Their strength is the core of the side, and also the fact that most of them have been together for a while, that makes them a very hard team to beat.
Feeding off Mourinho's "Us against them" philosophy, the squad gives nothing away and with their plethora of attackers, the team always looks to have a goal in them.
With Ronaldo having followed up a great campaign last term with an impressive showing in the Euro 2012 Championship, he will be looking to have another impressive season, and hopefully lead the club to a Champions League triumph.
Weaknesses –
The squad overall has plenty of variety, but there are a few weak spots nonetheless. With Ricardo Carvalho's career on a downward slope and Raul Albiol being inconsistent, if either of Pepe and Sergio Ramos are injured or suspended, which is not a very distinct possibility, since both are known to have rash moments, then promising youngster Raphael Varane might be next in the pecking order.
At right back too, Arbeloa, a very stubborn defender, does not always provide the same penetration that Coentrao or Marcelo offer on the other wing.
Elsewhere, the club looks quite set and if they add Modric, shall have enough creativity in their squad to not worry about where the supply of goals shall come from, for Benzema and Higuain.
| | | | | |
| --- | --- | --- | --- | --- |
| Real Oviedo | | 1-5 | | Real Madrid |
| Benfica | | 5-2 | | Real Madrid |
| LA Galaxy | | 1-5 | | Real Madrid |
| Santos Laguna | | 1-2 | | Real Madrid |
| Milan | | 1-5 | | Real Madrid |
| Celtic | | 0-2 | | Real Madrid |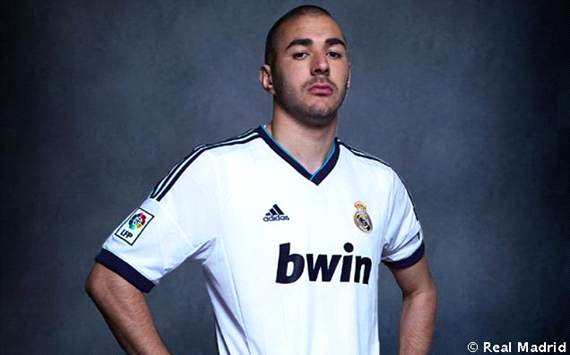 Karim Benzema
Last season was a watershed season in the career of the Frenchman, as he built on his good showings towards the latter half of 2010-11, to fully integrate himself into Jose Mourinho's starting line-up, often leaving the gifted poacher Gonzalo Higuain on the bench.
Benzema showed over the last season that not only does he have the goals needed to fire the club to glory, his pace and mobility, as well as brilliant link-up play with Ronaldo and Ozil, which left several opposition defences in a quandary, as the trio often inter-changed their positions on the pitch.
The new season gives Benzema a chance to build on last season's displays and further cement his place as one of the elite strikers in the world, and also gives him a chance to put to one side his disappointing displays with the French National side.
Christopher Vasanth John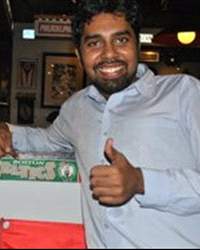 The lack of transfer activity is almost unheard of at Real Madrid, suggesting that the winning formula will largely remain unchanged. This means Madrid should continue with the 4-2-3-1 formation with Xabi and Khedira being the first choice players at the central midfield. The impending arrival of Modric however means 'the only one' now has more options in the midfield. Madrid could employ a 4-3-3, with Modric-Xabi-Khedira as the three man midfield against Barca and in certain games in Europe. Also Modric could be employed at a much advanced role in tandem with Ozil or as a different option to Ozil.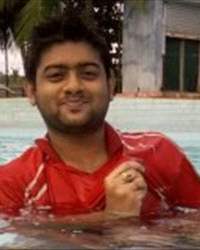 Wrishik Ganguly
With Barca strengthening their squad with Alex Song and Jordi Alba, Mourinho will have a tough task on hand to retain the La Liga.They will have to hugely depend on their front 3 of Higuain, Benzema and Cristiano Ronaldo. If Modric is at Bernabeu this season, then his partnership with Xabi will be great to watch. Khedira will have to take a back seat then I guess.
How do you stay up with football when on the move? With http://m.goal.com –your best source for mobile coverage of the beautiful game.