COMMENT
By Arkaprabha Chakraborty
The gun is still smoking and the dust has yet to settle as the aftermath of the Scommessopoli scandal rocks Italy. There are people chaining themselves to the association headquarters, there were people unceremoniously excluded from their Euro 2012 squad, there was the very real possibility of the team being pulled out of the competition altogether. But perhaps the worst affected big club is, with a bit of dramatic irony attached if you recall the Calciopoli scandal,
Juventus
.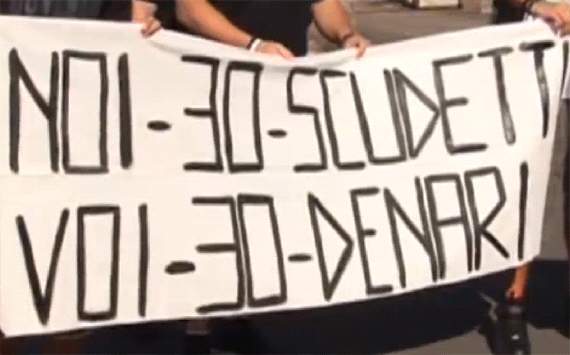 Not again! |
Juventus seem to get involved in too many scandals
The Old Lady's former player and current manager Antonio Conte has been banned from the game for ten months, effectively an entire season, for indiscretions while managing AC Siena. But it is the Turin-based side that must suffer the repercussions. Luckily it was not compounded by a possible suspension of centre-back Leonardo Bonucci as well. Mercifully, he and Simone Pepe have been acquitted of all charges.
So now the question is how well can Juventus survive without Conte. In the unique position of being under their assistant/ceretaker manager despite having a manager, the Bianconeri seemed to survive pretty solidly in the Supercoppa Italia. They showed incredible heart to come from behind twice and draw 2-2 in normal time before going on to win 4-2, although helped by two sendings off for Napoli.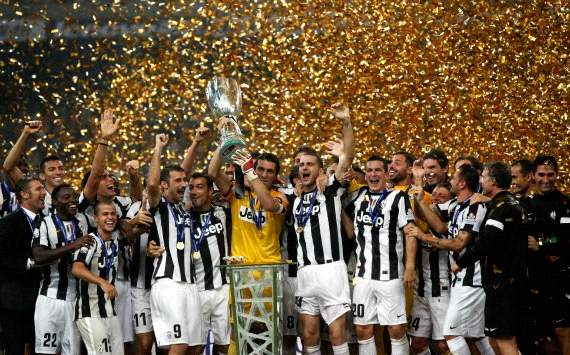 Soothing silver |
Juventus will be encouraged by the manner of their Supercoppa win
But can they keep it up throughout a season? There has been this idealized notion that it might spur the squad onto greater heights, but quite rightly ther 'keeper Gigi Buffon has dismissed that possibility offhand. There is always a minor chance that caretaker manager Massimo Carrera (installed as Conte's assistant manager Angelo Alessio has been banned too for eight months) could play the card before a big match, but it's not likely to work over and over.
The fact that he has not been banned from training the first team will certainly ease the pressure slightly, but as a known motivator, his presence will be sorely missed in crunch games when the situation isn't favourable for the Old Lady. It must also be noted that there are
calls
already from Serie A rival managers who want Conte to be banned from training Juventus too.
The other crucial point of departure would be of substitution policy. This is a point only time will be able to tell in terms of Massimo Carrera's ability, but as regards to Conte, he has almost always been spot on to introduce a game-changer when the going got tough. The testament to that lies in their previous undefeated season.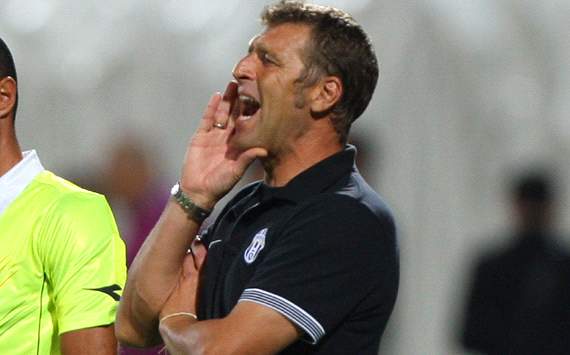 Hidden gem? |
Could Carrera surprise with previously unknown managerial ability?
Perhaps with the professional and highly talented group of players in the black and white stripes, the matchday absences of the club's former favourite son from the touchline will not be so keenly felt. Maybe one of the players will rise up along with their caretaker to inspire (Pirlo? Buffon? They aren't short of legends) when needed. Maybe Carrera will prove himself against all odds, something not so difficult to imagine in a post Di Matteo era. Only time will tell.
How do you stay up with football when on the move? With http://m.goal.com –your best source for mobile coverage of the beautiful game.