The two English heavyweights of the transfer market square off in the Community Shield on Sunday. We look at how similarly the two clubs have operated since their cash influx.
In the Premier League, green is no longer the colour associated with money, blue is. With all due respect to their achievements in recent times, Manchester City and Chelsea owe a huge amount of their success to the deep pockets of their billionaire owners. With the Community Shield approaching, the two clubs are set to face each other in what has come to be known as 'The Money Derby'. Interestingly, Manchester City's approach to this summer's transfer activities bares a stark resemblance to Chelsea's not too long ago.
In 2003, Russian billionaire Roman Abramovich bought Chelsea for £140 million and immediately went on to eclipse that figure in the first transfer window alone by splashing over £153 million on new recruits. Five years later, Manchester City were the beneficiaries when the Abu Dhabi United Group led by Sheikh Mansour came knocking in August 2008. Over £127 million was splurged by the club in whatever time remained in that summer's transfer window and the following January window.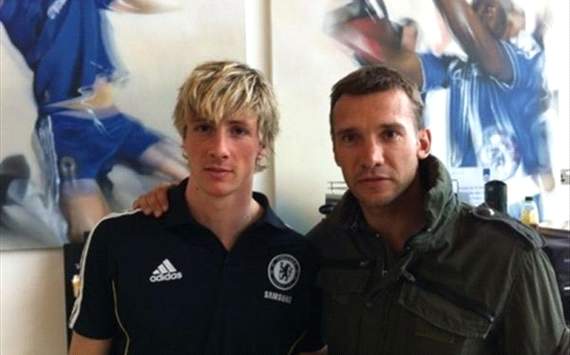 In the first three years of the 'Roman Empire' at Stamford Bridge, Chelsea's net spending amounted to a
| | | |
| --- | --- | --- |
| Period | Net Expenditure | Avg Net Expenditure per season |
| 2003-2006 | £291.60m | £97.20m |
| 2006-2009 | £-7.10m | £-2.37m |
| 2009-2012 | £163.00m | £54.33m |
total of £291.6 million which works up to an average of £97.2 million per season. However, their expenditure in the transfer market took a spectacular dip in the 2006-07 season in which they actually made a profit of £3.8 million from their dealings. The established position of the club could have resulted in a reduced effort in the market.
The following two seasons were similar for the London club as they mainly bought new players by selling off others and once again turned a profit in 2008-09 of £10.8 million.
They gradually dipped into their pockets again during the next season as they incurred a net expenditure of £17.5 million. It proved to be a transitional season for them financially as they returned to spending the big bucks in 2010, racking up a net total of £83.3 million that year and £58.2 million the next. Their average net expenditure over those three seasons was £53 million per season. Not nearly as high as the £97.2 million benchmark they set over the first three seasons under Abramovich's ownership but then again their squad had significantly improved since 2003.
This summer, the money-splashing trend has been set well on its way once again by the acquisitions of Marko Marin, Oscar and the Hazard brothers for a total of over £63.5 million. The club have also released Didier Drogba, Jose Bosingwa and Salomon Kalou on free transfers.
Manchester City's Spending Spree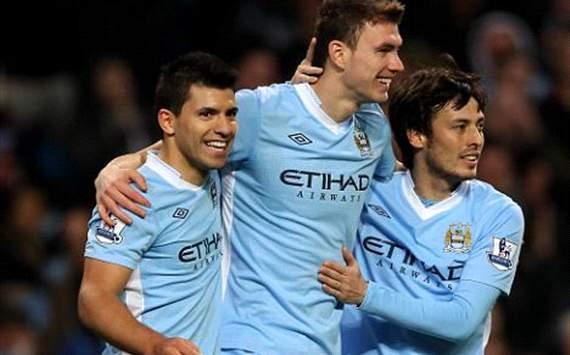 If the astronomical figures from the Chelsea section of this article left you a bit dizzy, then brace yourself for those of the Manchester City section. The club were given limitless funds to achieve success and it definitely showed in the transfer market.
The Citizens spent lavishly in their first three seasons of being backed by the financial power of Sheikh Mansour. They recorded a preposterous figure of £333.9 million in net expenditure purely from transactions within the transfer windows.
Last season saw Manchester City ease up a bit in the transfer market just as Chelsea did after their first
| | | |
| --- | --- | --- |
| Period | Net Expenditure | Avg Net Expenditure per season |
| 2008-2011 | £333.90m | £111.30m |
three seasons of massive financial backing. Granted, their net total still summed up to £48.25 million but by their standards, it was a significant step down.
This summer the club have been uncharacteristically subdued during the transfer window. Perhaps suggesting that the financial implications of their actions are finally taking its toll or the threat of Financial Fair Play (FFP) actually being enforced has compelled them to cut-back their spending. Either way, City seems to be heading down a similar path to Chelsea's following their initial spending spree.
What we can expect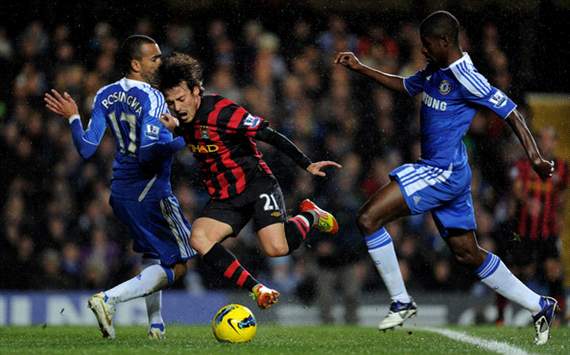 Manchester City and Chelsea will both play some part in the transfer window before it closes at the end of the month. Chelsea will look to add to the signings they've already made while City will attempt to pacify Mancini with a couple of their own following the Italian's frustration at their lack of activity in the market.
What we can take away from the mesmerizing figures on display above, is that although the big spenders may take measures to check their expenditure on occasion, the money will continue to flow until they introduce an alternative transfer policy or decide to promote youth from within. Although there will be a check on the financial dealings but it is only going to momentary, as seen in Chelsea's abstinence from spending big in the transfer window for a couple of seasons.
Until such time, their billionaire owners will have to continue to shell out the dough in order to keep their clubs competing at the highest level. While Chelsea embark on what seems to be another cycle of high expenditure, City appear to be at the culmination of their first.
How do you stay up with football when on the move? With http://m.goal.com –your best source for mobile coverage of the beautiful game.