Akarsh Sharma explains why the Reds shouldn't part ways with their centre-back as it could prove suicidal, as was the case when Xabi Alonso was sold to Real Madrid...
When he displaced Sami Hyypia from Liverpool's first-choice centre-back pairing and made the position his own, Daniel Agger had announced himself as one of Europe's finest young defenders at the age of 21. Before that, he had already been voted Denmark's most promising young player three years in a row. One of Rafael Benitez's finest signings, Agger's first impressions, which were of a confident and stylish defender, painted a brilliant future for him at the club.
But since joining Liverpool in January 2006, his career hasn't quite taken him to projected heights with long injury disruptions. But in between those disruptions, there had been enough evidence of his ability to make top clubs around Europe circle him for his signature, for quite a while now.
Daniel Agger is a type of centre-back who craves for the ball at his feet and doesn't believe in a 'no-nonsense' style of defending, though he doesn't mind playing dirty either. His reading of the game is special and although he isn't among the fastest in world football, his eye for positioning hides that fact very well. Agger is also one who is ready to push forward with or without the ball and is a shade more adventurous than the average centre-back.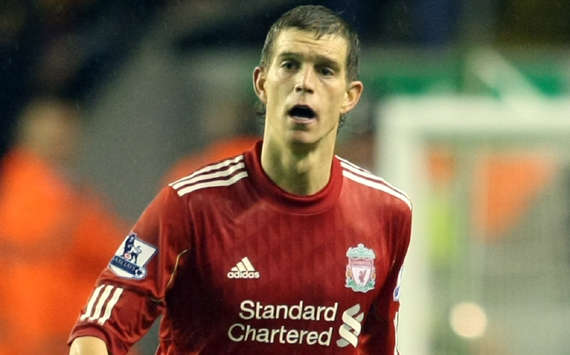 How much money am I worth?

Even though his first big money move has been interrupted by major injuries that have left him frustrated, so much so that he once contemplated retiring from football in 2010, another big money move is in the offing.
It is hardly surprising that the likes of Barcelona, a club that looks for defenders who can 'play', and Manchester City, who have a habit of prizing away the best talents from other clubs, are eyeing the Liverpool centre-back. What is perhaps surprising is that Liverpool have been able to hang on to him for the last three seasons, especially when the club has seen four different managers, Brendan Rodgers being the latest, and no stability at all.
Agger hasn't always enjoyed his time at Liverpool, having publicly voiced concerns about Roy Hodgson's defensive regime and more recently, referring to his own teammates as 'headless chickens' after being given a run around by Swansea City at Anfield. His ambitions of joining in attacks, expressing his adventurous side and playing in a certain style of football have somewhat been suppressed at his current club.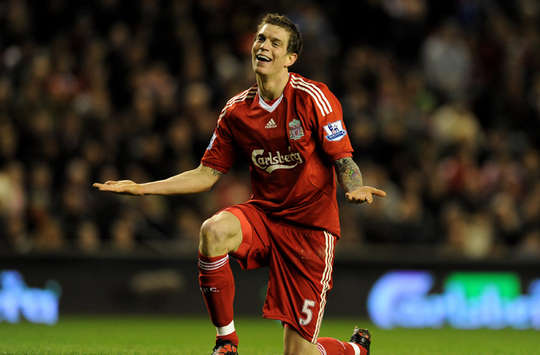 Yes, I like taking the shots!

Under Rafael Benitez, in a system that stressed on maintaining shape and counter-attacking in the latter years, Agger took only 0.87 shots per start in the league. This was initially down at 0.6 shots per start when Liverpool did not have Javier Mascherano in midfield. Benitez's sides weren't usually free-flowing; with the exception of the 2008-09 season when Agger's shots per start raised to 1.1 due to the security of having two defensive midfielders (Xabi Alonso and Mascherano) covering for him, coupled with Liverpool's uncharacteristically attacking mindset back then.
In 2010-11 season, half of which was Hodgson's horror show, Agger registered a meager 0.7 shots per start (down from 1.0 shots per start during Benitez's last season). This was a direct result of Roy Hodgson's defensive style of play and the numbers would've been worse had Kenny Dalglish not taken over mid-way through the season. Last season, Dalglish's emphasis on pass-and-move and a relatively more exciting, though unsuccessful, brand of football brought out a career-high 1.3 shots per start out of Agger.
After scoring a screamer against West Ham in 2006-07, which was voted the club's goal of the season, and following it up with crucial goals such as the winner against Chelsea in the Champions League semi-final, Agger hasn't quite lived up to, or been allowed to live up to, his promise of lending his club an unusual attacking threat.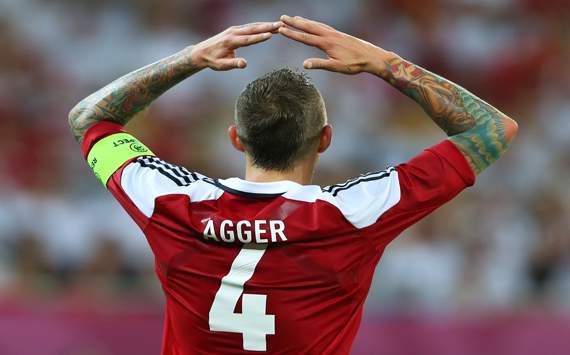 Where should I set my base?

The temptation of doing so at Barcelona (if not Manchester City) must be hard to pass, especially when you consider the state of defensive affairs at Camp Nou. Carles Puyol, who missed Euro 2012 due to surgery on his right knee, is 34 and was often upstaged by former Liverpool midfielder-turned-defender Javier Mascherano in central defence during the last season as the Barcelona skipper spent a long time on the treatment table. Gerard Pique has been inconsistent of late and has been exposed time and again. He isn't a particularly great ball-playing defender either.
For a centre-back who would ideally love to get involved in the build-up, Barcelona offers a perfect destination. Mascherano made a staggering 67.2 passes per appearance deployed as a central defender, which was more than Lionel Messi, Andres Iniesta and Cesc Fabregas. Even Pique and Puyol, with 46.6 and 44 passes per appearance, were significantly higher than Agger's 38.9 for Liverpool last season.
But if Brendan Rodgers's tactics at Swansea are anything to go by, Daniel Agger could well be in for a treat at his current home; may be not this season, but the season after. Rodgers's Swansea had the ball in the defensive third or the middle third of the field for 77% of the time they had possession, which is massive considering the amount of possession (average 58%) Swansea had throughout the season.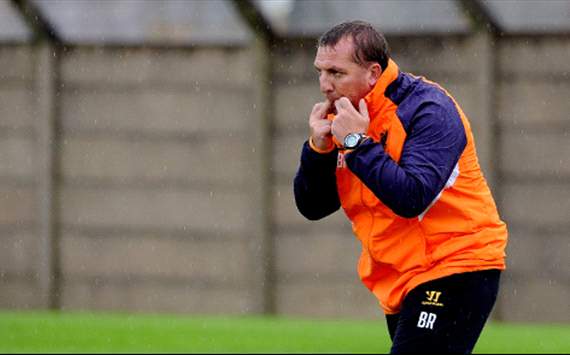 Can Rodgers convince Agger to stay?
The player with the highest number of passes for Swansea City was Ashley Williams, who was the left centre-back; the same position Agger plays in. Williams was the highest passer in the league with 2594 passes, maintaining a staggering average of 70.1 passes per game which was only bettered by Mikel Arteta, Yaya Toure, Michael Carrick and Luka Modric. Swansea's other regular centre-back Steven Caulker made an impressive 61.5 passes per game as well. These numbers clearly indicate that Rodgers encourages passing the ball out from the back rather than hoofing it clear.
When criticizing Hodgson's safety-first style of play two seasons back, Agger had reportedly said: "That's not my style. That's not the type of football player I am. I like to keep the ball on the ground. And I'm going to keep doing that". If Agger's principles are anything to go by, he and Rodgers seem to be a match made in heaven. Even though Martin Skrtel has been Liverpool's best defender for more than a season, Agger's potential utility to Rodgers's style of play makes him equally, if not more, important to Liverpool.
It was a long time ago when Agger handled Drogba like a seasoned veteran in the return leg of the 2007 Champions League semi-final, instead of a 21 year-old up and coming defender he was back then. That day, Agger proved he possessed immense bottle and class to make his name at one of England's most illustrious clubs. It is now up to Brendan Rodgers to utilize the full potential of the big Dane and the first step must be to fend off interest from other clubs.
Retaining Daniel Agger should be one of the topmost priorities this summer, or Liverpool could once again find itself struggling to plug a hole in the squad, similar to the one left by Xabi Alonso.
How do you stay up with football when on the move? With http://m.goal.com –your best source for mobile coverage of the beautiful game.