COMMENT
By Arkaprabha Chakraborty
With Jose Mourinho apparently blessing Nuri Sahin's proposed loan move to Arsenal, the world is all agog as to what he might bring to Arsenal, particulary their quite limited central midfield.
So, with Jack Wilshere off on what seems increasingly to be a permanent vacation, Nuri Sahin is a name of increasing importance to the Gunners now. Sure the boy is only 20 and has plenty of time to get his career back on track, but the question remains as to whether he will ever be the same player after suffering multiple injuries in a crucial period of a player's development.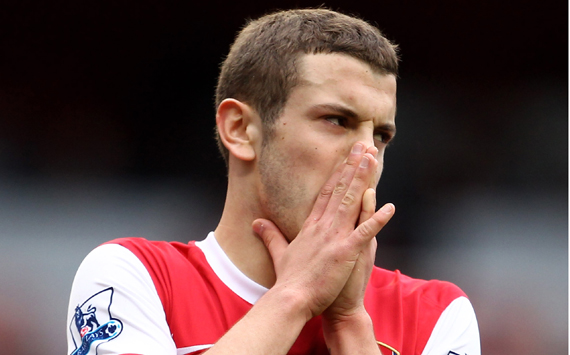 Out of it |
Wilshere's injury setback is the main reason for the potential Sahin deal
Meanwhile, he'll take a further three months off the beginning of the league to get back into training. Suddenly we see why a loan for Sahin makes so much sense.
At the age of 23, he's not much older than Wilshere and has much more developed abilities. A case of 'anything you can do, I can do better' in terms of the two. Even in terms of injuries. Their strengths are in their passing, vision, creativity, solidity, decent tackling ability and general dictation of play.
A deep lying playmaker in the make of Andrea Pirlo, he has always been influential in the middle of the park even for his relatively tender age. Back in his Dortmund days, Sahin had a near telepathic partnership with the players in front of him, linking up well with Jakub Blaszczykowski in a successful partnership for over 4 years.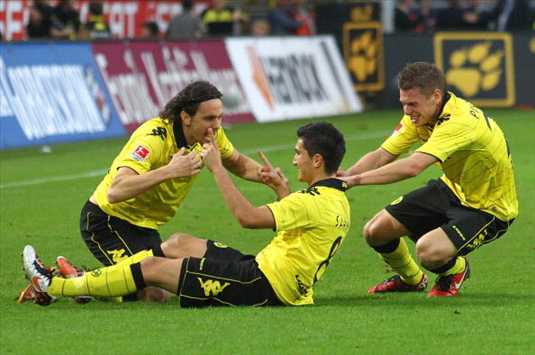 In the net |
Sahin has a wonderful overall game, developed well at Dortmund
Even in the colours of Los Merengues, the few games he's played have shown him to be impressive at worst and amazingly influential at best. But he was desperately unlucky to have joined the club when he was injured. We all know how difficult it is to break back into a Real Madrid line-up once it has been established. Just ask Ballon D'Or winner Kaka.
But if his move to Arsenal does come through, then we can certainly expect to see much more of him on the field. In all likelihood, he will take over Aaron Ramsey's position as attacking midfielder and dynamically switch with Mikel Arteta. If those two can get a partnership going, it is going to be terribly difficult to either predict or stop for the unfortunate opposition. Arteta will offer that 10% more in the attacking department for whatever Sahin will create for him.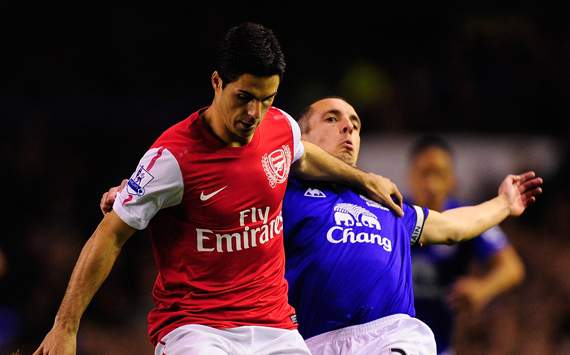 Probing |
A partnership between Arteta and Sahin would be difficult for defences
He also has the odd snapshot in him, always keeping the goalkeeper on his toes. All in all, a very good package at whatever loan fee Madrid might take. It is quite likely that he will be able to adapt to the very physical nature of the Premier League having come from Dortmund which emphasized fitness and teamwork above everything else.
One should remember that he is very injury prone, though. Arsenal really do not need another player who'll spend more time on the treatment table than on the pitch. Wenger really needs to assess the risks he is taking in this bargain deal, but if he clicks, Arsenal will really be a team to look out for this season...
How do you stay up with football when on the move? With http://m.goal.com –your best source for mobile coverage of the beautiful game.