If a list was compiled for the most remorseful decisions in football history then the selling of 'thunder thighs'
Roberto Carlos
would unquestionably be one of them. The decision to pack him off came about when the then Inter Milan manager Mr. Roy Hodgson felt that Carlos was best suited as a winger. Roberto on his part refused the role and was adamant to be deployed as a full-back. Not tolerating any sacrilege towards their manager, the hegemony at Inter felt it was time for Roberto to part ways with the club.
It can in a way be seen as an act of charity by Roberto. His posthaste pace and Herculean strength would have scourged the opposition defenses even more had he played as a winger. To say that Carlos was only a full back would indeed be erroneous; he can be exalted for his ball winning tackles, goal scoring crosses and not to forget match winning (and saving) free kicks.
His decision to call time sent jitters across the globe.
Goal.com
in commemoration brings to you his top 10 moments from a much celebrated club and international career.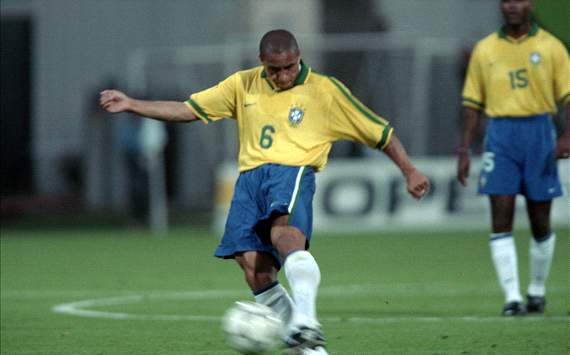 Roberto Carlos and the 'Banana Kick' are synonyms. Scored against the French in 1997, the free kick has been a darling of the social media over the years. The critics for their money put this 'law of physics defying' spot kick as the best one ever converted. If not for anything else but for this feather in the cap, he will be remembered for long.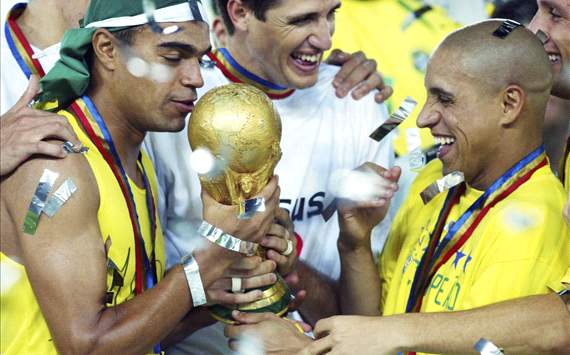 The humbling of Brazil at the hands of France in 1998 convinced
The Seleccao
to make a comeback statement. The side led by Cafu won the 2002 World Cup and Roberto Carlos played an instrumental part in the road to victory. His services for his national colours reflected in his inclusion in the World Cup All Star Team for 2002.
| | |
| --- | --- |
| 3. | Assist for Zidane's volley in 2002 Champions League Final |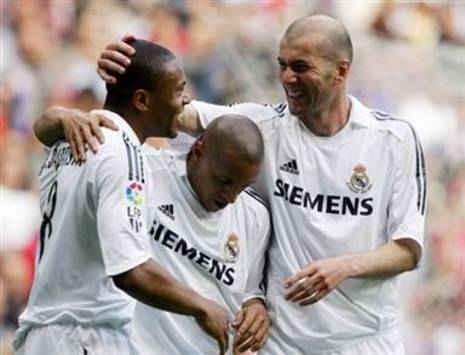 Dubbed as the greatest Champions League Final goal yet, Zidane scored a belter of a volley from a Roberto Carlos cross, who earlier found space after a chip was played to him. The finish turned out to be the match and tournament winner for Real Madrid. Roberto Carlos' 2002 Champions League winner's medal was in addition to the medals he earned in the 1998 and 2000 campaigns.
| | |
| --- | --- |
| 4. | UEFA Defender of the Year in 2002 |
Having already tasted World Cup and Champions League success, it was time for Carlos to earn himself some individual accolades. And for a defender what could be better than being bestowed the honour of the Best Defender in the European club circuit.
| | |
| --- | --- |
| 5. | Winner against Recreativo de Huelva |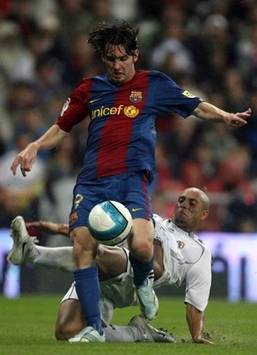 The Real Madrid loyalists swear by this match as Manchester United fans do over the Champions League Final of 1999. The 2006-07 campaign in Spain had a nail-biting finish as Real Madrid were constantly kept in check by their fierce rivals Barcelona. A drop in points would have put Barcelona on top of the league and made them clear favourites. Against Recreativo, the scoreline was 2-2.

However, Carlos and Fernando Gago had full plans to spoil Barca's party and not to forget, begin their own. In the dying minutes of the game, Gago slipped the ball to Carlos, putting him one-on-one against a charging keeper; Carlos kept his head low but spirit high and calmly finished putting Madrid in lead.

The season ended with Madrid and Barcelona sharing points, but Madrid winning the league because of a better head-to-head record. The season was his last with Madrid and his stint as a Galactico was worth every penny that Madrid spent on him.
Roberto Carlos has been a champion role model and a towering ambassador of the game. He was given his due as he became recipient of the Golden Foot Award in recognition for his stand out athletic achievements on the football turf. The award received in 2008 is given only to active players who have attained atleast 29 years of age.
| | |
| --- | --- |
| 7. | 40 meter free kick with Palmeiras |
No matter which domestic league one plays in, the probability of scoring a goal from such an abysmal distance is next to zero. His team-mates might have been scorning at him for attempting such a shot in the first place, but when the ball ended up in the back of the net, you know where his folks were heading to celebrate. The free kick was taken when he was playing for Palmeiras and was still at a very tender age.
| | |
| --- | --- |
| 8. | Goal directly from a corner |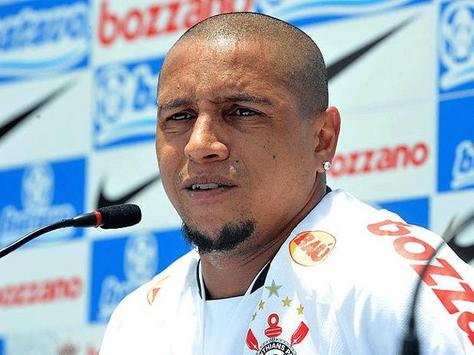 To see a ball being volleyed or headed in from a corner is no big feat; to see it go inside the net directly from the corner surely is. It was a well versed kick even though some may deem it as a fluke. Carlos stepped up to take the corner and like everyone else the goal-keeper expected the ball to be played in mid-air. However, seeing the keeper off his line, Carlos kicked the ball in trademark style with the outside of his foot, the keeper did not get back on time as the ball carved in beautifully to the far side. The goal came when Carlos returned to Brazil to play for Corinthians.
| | |
| --- | --- |
| 9. | Runner up for World Player of the Year |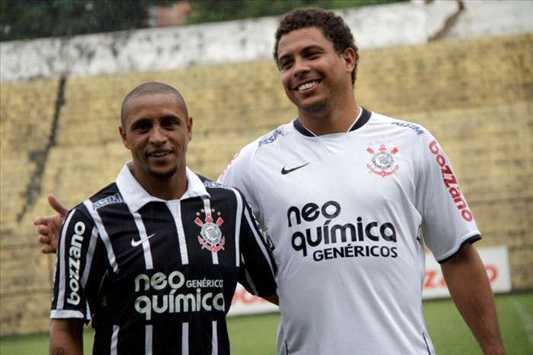 His exhibition of skills in the year 1997 earned him a nomination for the World Player of the Year award. He was second only to his Brazilian team-mate Ronaldo. There was little doubt over Ronaldo's first place, but the penultimate position was secured by Carlos after he trounced some of the best playmakers and goal poachers in the industry.
| | |
| --- | --- |
| 10. | Second most international caps for Brazil |
It is a dream for every player to represent his country at the highest level; and his contribution to the team is in itself a proof of his consistency. He went on to become the most capped player for Brazil only behind Cafu, an achievement he can be proud of. His last international game came in the year 2006 when France beat Brazil in the quarterfinals. Following the defeat, he decided to end his international career as he was at fault to letting Thierry Henry score the winner for which he was criticized heavily in the media. He did hope to make it into Dunga's squad for the 2010 World Cup but was left stumped as he didn't even make the cut for the 30 member provisional squad.
Follow Aayush Singh on

Do you disagree with us? Let us know by commenting below your favourite moments of Roberto Carlos.
How do you stay up to date with football when on the move? With

http://m.goal.com

–
your best source for mobile coverage of the beautiful game.