"Early Life"
Roberto Carlos was born to a family of peasants in Garca, a city in the state of Sao Paulo. His parents were involved in the farming of Coffee plantations.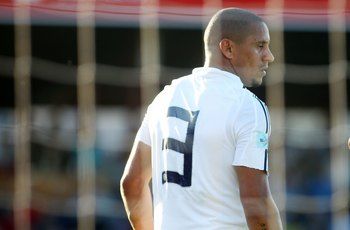 "Being a sportsperson is in my genes"
Roberto Carlos' father was an amateur athelete. Roberto himself said, " My father is an athlete and I wish to be a hero like him.
"Starting work at 12?!"
At the tender age of 12 Roberto Carlos had to start working to earn a living for his family. He worked at a textile industry called Torsão Cardeiro.
"Formula of success-family support"
Roberto Carlos received full support from his family to play football. On noticing his son's skills and passion, his father encouraged him to take football up as a profession. Even after the family's miserable financial condition his father said, "Let the job go and follow your dream". In order to secure their child's future his family moved to Cordeirópolis.
"My farm- my training ground"
Roberto Carlos' trained his free kicks in the uncultivated area of his farm.
"A help to Real Madrid"
In 2005, Roberto Carlos received the citizenship of Spain. This meant a lot for Madrid, because he was counted as a European member of the squad, opening up one of the three non European slots for the team.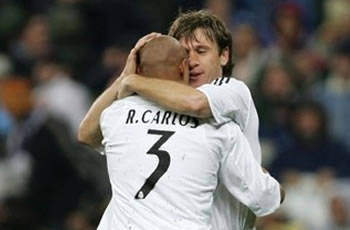 "Daylight robbery"
Roberto Carlos was robbed by two gunmen while doing a live radio interview. Luckily he was not harmed though his watch and the interviewer's cellphone was stolen.
"Inventing the famous Banana kick"
Roberto Carlos struck an unbelievable free kick from 35 metres for Brazil against France in 1997.The ball curled unbelievably to land inside the net confusing the ball boy as well as the goalkeeper Barthez. The shot later came to be known as the 'Banana Kick' because the shape of the ball's trajectory resembled that of a Banana.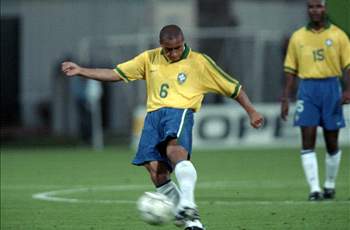 "On the FIFA 03 cover"
Roberto Carlos was on the cover page of the FIFA 2003 game in the UK edition. Alongwith him on the cover were Ryan Giggs and Edgar Davids.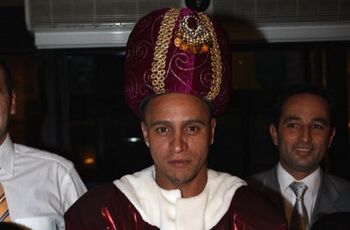 "Bugatti as a birthday gift!"
On his 38th birthday Roberto Carlos was gifted a Bugatti Veyron. The fabulous car was gifted by the Anzhi Makhachkala's owner Suleyman Kerimov.
"Farewell Roberto"
On 1st August 2012 the jouney from the farmlands to legendary status ended, as Roberto Carlos decided to hang his boots.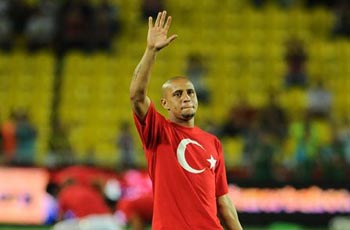 How do you stay up with football when on the move? With http://m.goal.com –your best source for mobile coverage of the beautiful game.