Chelsea have already spent a little over £60 million this summer and Goal.com takes you through a list of players that could still be seen at Stamford Bridge...
The summer transfer window is undoubtedly among the most captivating periods in a football calendar. The rumours, gossips, banters, tension all make for one enthralling time. And it cannot get more interesting than the Premier League.
The contention between the teams has over the years been extended off the field. More teams have joined the race for signing top prospects in the world. Manchester United and Arsenal no longer dominate the market as they would; Manchester City and
Chelsea
are two teams with unlimited coffers; and not to forget Liverpool, Tottenham and even Newcastle who can attract top players.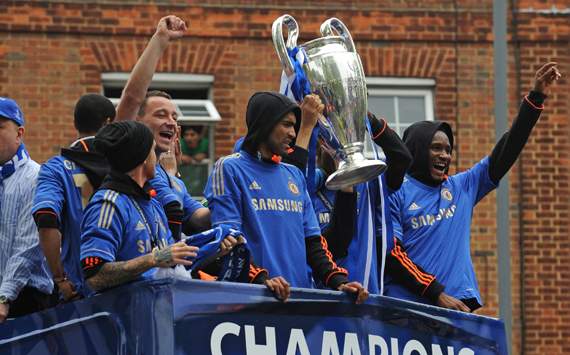 Chelsea, for their part, have the full support and chequebook of Russian magnate, Roman Abramovich. His passion for the club reflects well on the money he spends. The summer of 2012 has been one of the most active for the Blues. Despite Roberto Di Matteo's efforts of galvanizing Chelsea to two major trophies, Chelsea were given stick for their lacklustre and negative football.
Having won the top prize of Europe meant that Chelsea could by default be back in the competition next season. A gloomy domestic campaign was surprising by Chelsea's standards and their sixth position would not have earned them qualification for Europe's top club competition. But now the London outfit is trying everything possible to look the best team on paper which will help them carry on the momentum at the backdrop of their Cup successes.
Chelsea have gone all guns blazing in the transfer market and have already added the Hazard brothers, Marko Marin and Oscar to their roster. Until now the reported spending has been over £60 million and Chelsea's chief executive, Ron Gourlay, believes that the club could possibly throw in a few more surprises.
Goal.com
takes you through a list of these players that can be seen at Stamford Bridge next season.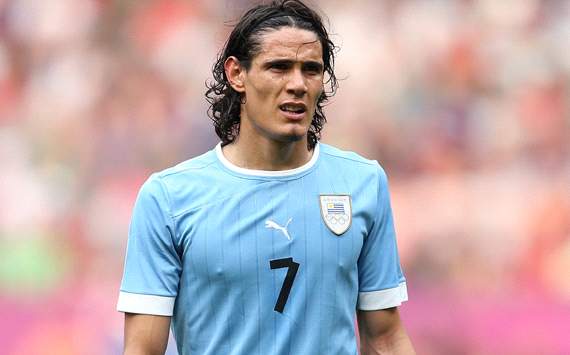 Cavani has been heavily linked with Chelsea
What is surprising to many is the fact that Chelsea have still not signed a goal poacher to replace the flamboyant Didier Drogba. Earlier this year, Nicolas Anelka was seen departing to China, which has now left the club with forwards like Fernando Torres, Daniel Sturridge and Romelu Lukaka. However, Torres' form has been questioned much in a Chelsea t-shirt. Despite being in decent form at the Euros, it is widely believed that the Spaniard is unlikely to make an impact as his former colleague, Drogba.
However, there has been much speculation about Hulk from Porto, Edinson Cavani from Napoli, Radamel Falcao from Athletico Madrid and even Borussia Dortmund's star striker, Robert Lewandowski. Hulk's addition to the squad would have been much easier had Andre Villas-Boas still been incharge of the club. It was earlier reported that Hulk told his agent about a Chelsea move, something which he rubbished himself later on. Hulk, a left-footer who plays on the right wing essentially, can bring into the club his physical tool and goal-scoring ability.
Edinson Cavani can be remembered as someone who almost crushed Chelsea's hope of a first European Cup. Cavani who has been a proven goal scorer should thrive well behind the plethora of playmakers that Chelsea have in their bag. Reports suggest that Cavani will not come cheap; an unrealistic price-tag and an expensive recurring wage bill have put the club in two minds.
Falcao was the top scorer in the Europa League and the third-highest goal scorer in the La Liga last season. Amongst various speculations, it remains highly unlikely that the Colombian star striker would join Di Matteo's men. Falcao was purchased last season by Athletico Madrid from Porto which was a record in the club's history. Hence, it is obvious that they will block all possible transfer requests for the player.
Robert Lewandowski is turning out to be one of the hottest properties in European football. The Polish was named the Bundesliga Player of the Season earlier this year and has been instrumental in winning trophies for Borussia Dortmund. Borussia who earlier sold Shinji Kagawa to Manchester United will not look to sell one of the key members of their strike-force. However, reports that emerged suggested that the German outfit had asked double of Chelsea's initial £17 million bid.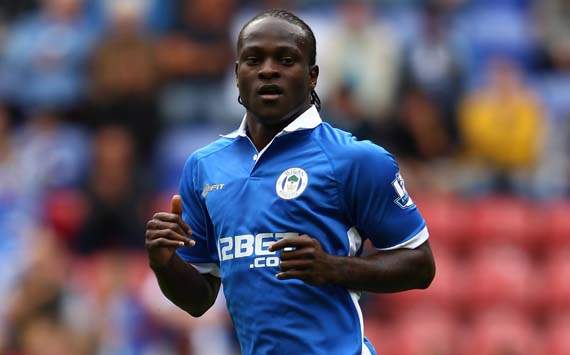 Victor Moses looking for a dream move to Chelsea
This is one department where Chelsea have spent most money this season and last. The signing of Eden Hazard from Lille, Marko Marin from Werder Bremen and Oscar from Internacional have left little room for improvement. The squad currently boasts of 15 members in the midfield and any further addition would be imbecilic.
Victor Moses has been a major target for Chelsea within the Premier League. His stint with Wigan Athletic during the fag end of the Premier League was inspiring enough for his club to reject three bids from Chelsea. Moses, who is 21, will be deployed on the left flank. He has incredible pace and more importantly experience in the Premier League unlike the new recruits. At his age, he is threatening to the opposition, but his consistency is a factor that might see him in cut throat competition with the others.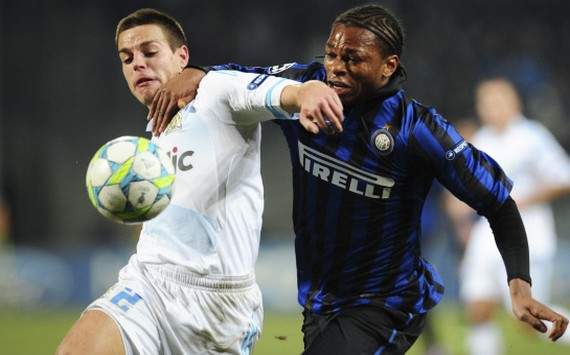 Azpilicueta will get first team action at Chelsea
The departure of Jose Bosingwa makes Chelsea's need of a right back evident. But who is the question? Chelsea have been rumoured to pursue Lukasz Piszczek of Borussia Dortmund and Cesar Azpilicueta of Marseille.
Piszczek was again an important part of the triumphant Borussia Dortmund side. He can make deep runs down the wings and can track back quickly at the same time. His pace and physical presence will be crucial in the Premier League. However, the speculations over a potential move died down as the Euros progressed. Moreover, Piszczek signed a contract extension last week which makes him stay with Borussia till 2016.
Spanish under 23 right back, Cesar Azpilicueta, has been a target for Chelsea since the winter transfer window. The 23 year old right back is the best investment option currently for Chelsea. He is considered a better prospect than the Polish Piszczek and his addition would indeed be a good addition to the depth of the squad. A bid thought to be around the region of £7 million has been made
Talks between Maicon and the club hit a dead end after a disagreement on the player's tenure at the club. Mathieu Debuchy of Lille had been linked with a move to Stamford Bridge but has recently expressed his desire to join The Toons and rumours surrounding Gregory van Der Weil extinguished as time passed by.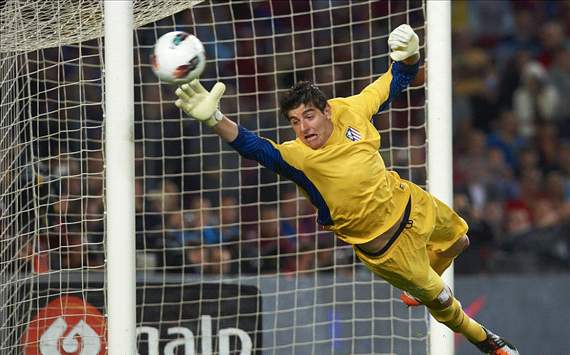 Courtois tipped to be the future no. 1
As fas as the goalkeeping department goes, Chelsea are pretty content with what they have at their disposal. They signed Thibaut Courtois from Racing Genk last year and immediately loaned him to Atletico Madrid where he enjoyed a good spell, winning the Europa League with the Spaniards. He is considered Petr Cech's natural successor but for now Chelsea are happy to let him continue his development away from the club where he can get regular first team action. In his absence, Henrique Hilario and Ross Turnbull are quite capable of deputising for Cech so Chelsea probably won't be signing a goalkeeper soon.
With the Financial Fair Play rules around the corner, it has been a commendable Chelsea strategy to invest heavily on youth. However much younger these players are, there remains no doubt on their abilities to blossom into world class athletes. Chelsea have already begun the process of building a formidable squad for the future and they will not be done until the rules are officially administered; till then they can continue enjoying their spending spree and be contenders for every prize that is at stake.
Follow Aayush Singh on

Who do YOU think Chelsea should buy? Let us know by commenting below...

How do you stay up to date with football when on the move? With http://m.goal.com – your best source for mobile coverage of the beautiful game.