Akarsh Sharma opines as to why the Reds must realize that the club's mediocre state of affairs is no longer a passing phase...
There is a harsh reality that has been floating around the streets of Liverpool for quite a while now, but not many (if any at all) have opened their doors completely to it. To entertain a notion any different from what they have believed in for so many years and decades was never going to be an easy task, but now seems a good time to finally do what is necessary – that is, to bury in some corner of their minds the Liverpool of past that has long hampered their expectations of the present.
There is only one thing Brendan Rodgers needs from the Anfield faithful right now and it isn't patience, but acceptance; the rest is bound to follow.
However much the supporters want it to be, Liverpool's present isn't governed by the numbers 18 or 5. It is instead governed by numbers such as 1 - the number of world-class players currently in the squad, 7, 6 and 8 - Liverpool's last three league finishes, and 71 - the sum of extravagant figures paid for three British talents that restricts transfer budgets for future transfer windows.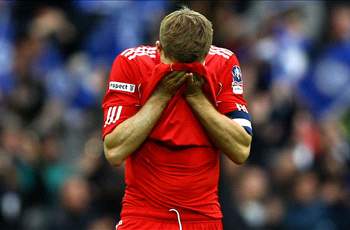 What can I do alone?
While it is easy for supporters to claim that they are aware of this reality, have they accepted this truth as a way of life in the foreseeable future? Will the usual early season grumblings cease to exist? Will a draw against Manchester City be seen as a great result rather than, quite absurdly, as a missed opportunity to close a double-digit gap to the top?
What Rodgers shouldn't be inheriting is the burden of Liverpool's great past, of expectations, of comparisons and of instant success. He has enough problems inheriting a set of players without much confidence, a home stadium that has lost its fear factor, an atmosphere that has been cringe worthy of late and a squad that is far from complete.
In essence, the young new manager has arrived at a club that is desperately craving a present day identity. And with his idealistic methodology, he has every chance of giving one to the club.
An identity is a must for success. Sir Alex's United have played exciting football by mixing up homegrown youth and experience, in addition to inculcating a never-say-die attitude in the team. United win half the battle before the opponents step on to the field. Wenger's Arsenal have developed a uniform culture running through its academies and a brand of possession football that isn't dependent on any particular player or age.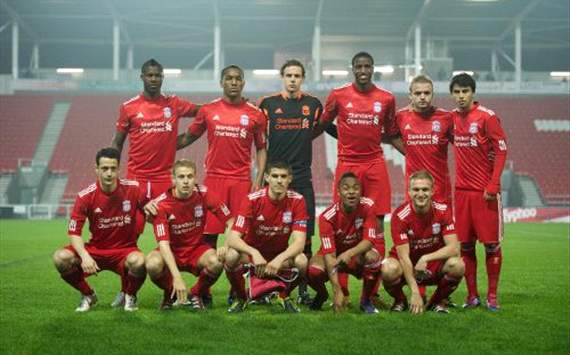 The Liverpool reserves have to rise through the ranks
Tottenham, under Redknapp, gradually built a strong squad that attracted big names and were known to entertain through its quick wingers and high-tempo football. As for Chelsea and Manchester City, oil-rich investors had kicked off an era defined by world-class players that have completely transformed the fortunes of two relatively unsuccessful clubs in the past.
These clubs are living in the present, are defined by the present and are building a future based on the foundations of the present. Liverpool, on the other hand, have gone from one false dawn to another, developing not from the roots, but upwards from the surface and paying the price for it every time there is a change of players or of managers.
The topmost clubs aren't the only ones that rely on their distinctive characteristics to see them through. There are clubs down the ladder in the league that have over-achieved solely on the basis of their identity and style of play. Tony Pulis' Stoke City play to their towering strengths, Moyes' Everton are resolute enough to grind out results on a shoestring budget, Fulham greet teams at Craven Cottage with compact play that suffocates opponents, and last season's newly promoted side Swansea City used possession as a dual weapon to attack and defend.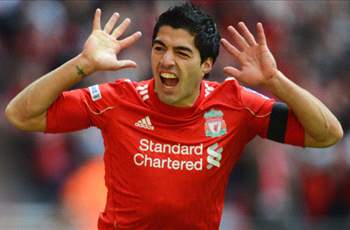 Too many expectations!
This underlines the importance of a unique, in-house culture and the significance of controlling the perception that opponents build of you. Liverpool haven't been feared as a team in three seasons now or, barring a couple of seasons under Rafael Benitez, for a decade. Earlier, the individual brilliance of either Gerrard or Torres and lately, of Suarez, is what teams found most threatening. Nullify these and you would be left with a toothless team.
This is why Liverpool needs Brendan Rodgers more than he needs the club. Considering that Pep Guardiola was unavailable for the job, Rodgers was the best available advocate of possession football. Roberto Martinez was a contender, yes, but his consistently late blooming team and ineffective tactics early on in every season counted against him.
Although Brendan Rodgers sees this project as an opportunity to accelerate his career and would get his due returns if he is successful, he did leave all his hard work at Swansea and risk jeopardizing a gifted young career. This in itself is pretty bold and commendable. Doubly so, when you consider that the circumstances at Liverpool are the worst for a new manager since Roy Evans joined the club in 1994 after the Sounness debacle.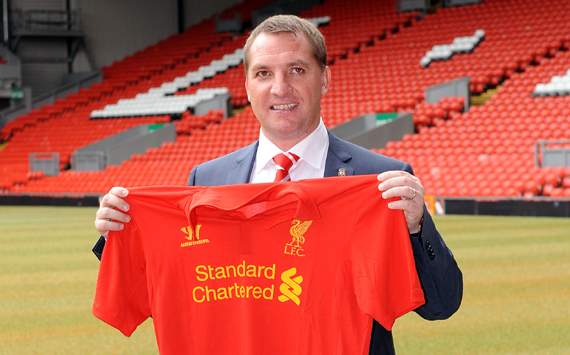 Can Rodgers bring back Liverpool's historic past to the front?
Rodgers has arrived at a time when the club's traditional value and name aren't enough to attract star players; most recent example of which is Gylfi Sigurdsson who chose a manager-less Tottenham instead. Other examples were Ashley Young, Phil Jones and Gary Cahill to name only a few.
The new manager has also joined at a time when the club is in extreme danger of entering two vicious circles that could plunge them deeper into wilderness. First, only success can bring financial muscle but financial muscle is needed to bring success. And second, mediocrity won't attract great players while great players are required to break the stranglehold of mediocrity.
So, who better to takeover than a manager not only capable of lending the club a definite direction with lesser-known talent but also a manager who, at first sight, seems to be under no illusions of being 'complete', thereby prepared to learn from the greats surrounding him?
As Rodgers and his staff go forward with his project on the field, there is a major role to be played off it by the supporters. While it is good to sing "about the glory around the fields of Anfield Road where they once watched the King Kenny play", it is advisable to sing it as a source of inspiration rather than as a declaration of the ultimate objective.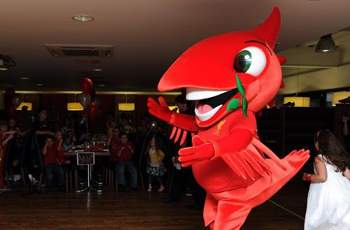 Take it easy, Reds!
Lowering of expectations has been a long-term prerequisite that hasn't been followed at Anfield. The first step on the road to recovery for Liverpool football club is to accept that the club's mediocre state of affairs is no longer a passing phase but has more than a tinge of permanence to it. Choosing your battles are likely be the next step – the likes of Everton and Newcastle are part of Liverpool's real war for now. The Manchester and London clubs are a level or two above.
Rodgers's current objective isn't to make Liverpool a 'Bastian of Invincibility', nor is he going to crown them champions of England in the near future. In fact, he isn't going to deliver a fourth-place finish this season either and perhaps, won't even win any of his first three home games. In the bigger picture though, it won't matter. His immediate target is to simply build a foundation that leads to a sustainable top-four finish sometime in the future and put together a Liverpool side which is strong enough to sustain a challenge in multiple competitions over many seasons.
If you follow the Reds, ask yourself – would you prefer style over results this season? For Rodger's sake, and your own, learn to answer with a 'yes'.

How do you stay up with football when on the move? With http://m.goal.com –your best source for mobile coverage of the beautiful game.