Please note that this is a satirical article...
Well, the unthinkable has happened. Let's all go into our bomb shelters. We know that the Mayan theory about 2012 is here. Spain have lost to Japan. For the first time in their history. And they lose with their (continued) Golden Generation. 21st December is not far, eh? So now that we have it out of the way, let's look at a few of the other (improbable) things that might end up happening these Olympics...
Papiss Demba Cisse will make a quiet entrance into the Senegal team in place of lookalike Moussa Konate. And with both of them being in the goals recently, no one will quite know the difference. And this will obviously put them quite high up on the favourites list to come out of Group A.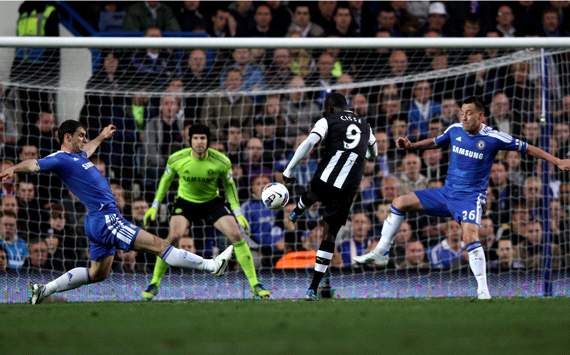 Papiss 'Norris' Cisse |
They say Physics studies HIM
Not quite as good as oh-look-at-us-our-overage-players-are-mostly-strikers Uruguay, but they might certainly pip a very disunited team made up of rival components calling themselves Great Britain for some strange reason. And for the UAE, Papiss might just defy all known laws of physics once again and inspire an 8-0 a la Germany in 2002.
The way Group B is going, it'll end up in a situation where everyone has drawn and everyone has the same goal difference. Then we'll have a pretty situation to deal with. Who's going through? Your guess is as good as mine. Chicharito, Ibanez, Xhaka, Shaqiri and company must be seething that they didn't make the cut now.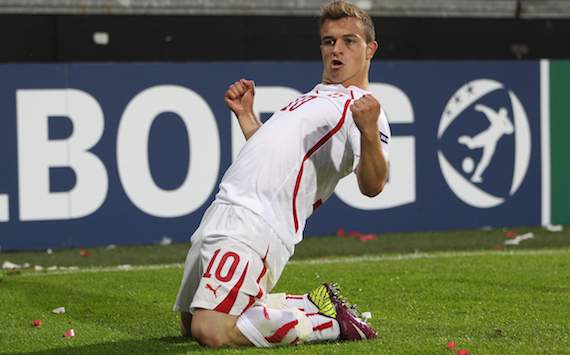 Miss me? |
Shaqiri has been overlooked by Switzerland, despite being U-23

My money for Group C is on Brazil and Egypt! They score, they win. That is football simplified for you. But I believe that Brazil will lose to Belarus. In 2012 PD (post-Dunga) they always seem to make a major mess-up in big matches. I suppose Mano Menezes even has a default press conference speech written down somewhere speaking about 'huge potential' and how it needs 'time to develop' (and maybe he's even given copies of it to the players) for these occasions.
Neymar and co. have yet another chance to justify their hype. They seemed to have it made at 3-0 during the break, but suddenly their entire team seemed to go to Cairo on vacation as they dreamily let Egypt ship in two unnecessary goals. That certainly made them book a quick flight back to England to continue playing. Where's Lucio when you need him?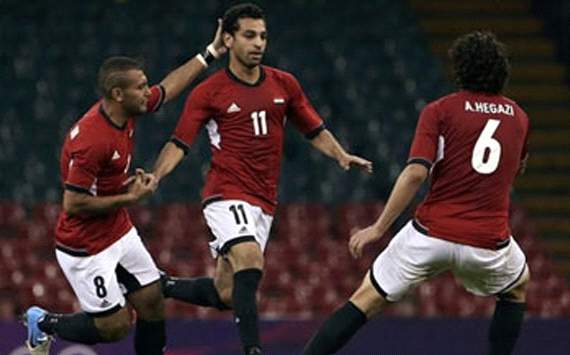 Dreaming|
Brazil let Egypt back in easier than a hot knife slicing through butter
Group D? Well, Spain are at the bottom of it. Below Japan, Honduras and Morocco. The best team in the world with some of the best established and upcoming stars, and the Matadors lose to the sSmurai. I mean, where's Fernando Torres when you need him, eh (If you managed to keep a straight face when reading that last sentence, give yourself a +1)? I'm going to go for Japan and Morocco because the world has had enough of tiki-taka and I like Tokyo and Casablanca.
So, that's the group stages done. So this will mean the quarters line up as Uruguay vs Gabon/Mexico/South Korea/Switzerland, Brazil vs. Morocco, Gabon/Mexico/South Korea/Switzerland vs. Senegal, and Japan vs. Egypt. You're free to take me up on these predictions. May the Mayan Gods help them come true...
How do you stay up with football when on the move? With http://m.goal.com –your best source for mobile coverage of the beautiful game.