PROFILE
By Mohammed Ali
Fans of AC Milan begin the countdown towards the 2012-13 season devoid of their two best players and, most significantly, the best defender on the planet. But while Zlatan Ibrahimovic and Thiago Silva begin to find their feet in France's Ligue 1 for Paris Saint-Germain, the
Rossoneri
commence the unenviable, and somewhat impossible, task of replacing their two key stars.
THE VIEW FROM ITALY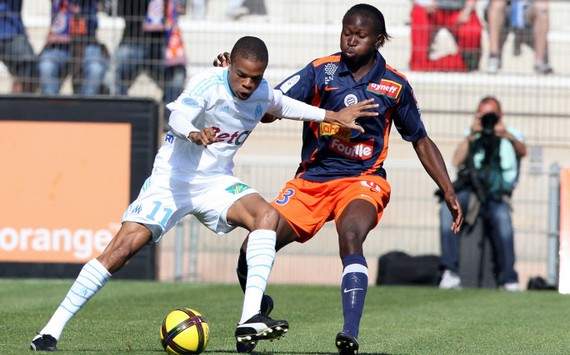 KRIS VOAKES, ITALIAN FOOTBALL EDITOR

The hardest part about losing the world's best defender is attempting to replace him, and Milan have been left under no illusion that they have a big job on to fill the void left by Thiago Silva's departure.

To make matters worse, the Rossoneri also waved goodbye to Alessandro Nesta this summer, leaving Philippe Mexes, Daniele Bonera, Mario Yepes and Francesco Acerbi to jostle for the top positions in their defensive pecking order.

Mexes has still to regain his top form on a consistent basis having fallen away over his last couple of years at Roma. Certainly, his knee ligament damage in 2011 has hardly helped matters, and whether it is more through form or fitness can be argued, but his inability to fill the shoes of either Nesta or Thiago Silva over 38 rounds is clear.
Bonera should only ever have been considered as a last resort, and that has largely been his role in a red and black shirt. However, his new function as one of the favoured centre-backs is reflective of Milan's glaring issue at present.

Acerbi has only just come in from Chievo, and while he may well adapt in time, his lack of pace can hardly be expected to be fixed overnight, leaving him in a similar boat to Yepes.

The Rossoneri are in clear and distinct need of authority, vision, anticipation and the pace to act upon all of those things. If Yanga-Mbiwa has even half of those qualities, then he may prove to be a vast improvement on their present stock.
The San Siro outfit are now preparing for life after Thiago Silva, with the French media reporting that the club are seeking to plunder France for their best defensive talent. The name heavily linked to the seven-time European champions? Montpellier's title-winning captain Mapou Yanga-Mbiwa.
Milan's interest in the 23-year-old might raise a few eyebrows. After all, it would take a supremely big name to replace the Brazilian international, but the interest in the Frenchman is entirely justified, and is testament to his burgeoning reputation.
Yanga-Mbiwa enjoyed a stellar 2011-12 season with
la Paillade
, exceeding his own expectations, while also leading the club to a shock Ligue 1 triumph. The success was not just down to Olivier Giroud's goalscoring exploits, but also the intervention of the league's joint meanest defence, in which the 23-year-old gained many plaudits and even earned a place in France's Euro 2012 preliminary squad. He was also named in
Goal.com
's Ligue 1 Team of the Week five times, including in each of the first three matchdays of the campaign.
Likened to another highly-rated centre-back of his generation - PSG's Mamadou Sakho, who spent the second half of last season out of the first-team - Yanga-Mbiwa has seen his stock rise. Coach Rene Girard trusted him with the captain's armband, and the Central African Republic-born player rose to the challenge, excelling as he steered the club to their maiden triumph. A season characterised by maturity, solidity and determination makes Milan's interest all the more believable.
Yanga-Mbiwa is a powerful defender, a centre-back who illustrates his physical attributes well by muscling out opponents on every occasion. The 23-year-old is also blessed with a great deal of pace and power, honed from the player's stint as right-back early on in his career. Partnered with Hilton, who is typically the more disciplined of the pair, Yanga-Mbiwa is renowned for his ability to dribble and play the ball out of the box, and to quickly instigate attacking opportunities at the other end for his team-mates.
The
most defined aspect of the
centre-back's game is his uncanny ability to make interceptions, leading to numerous tackles won per game, as well as his absolute concentration in nullifying any threat to the defence. Yanga-Mbiwa consistently demonstrates composure, correct temperament and maturity in his play, qualities that belie his tender age.
The defender, however, does not possess an eye for goal, a fact clearly displayed in his statistics. Of 34 matches played in Ligue 1, Yanga-Mbiwa scored only once, assisting none, preferring instead to remain focused on the back-line. Moreover, he is disadvantaged with the inability to consistently and successfully produce attacking moves in the final third, although usually his strength and power in defence more than compensates for this particular weak area of the defender's play.
MAPOU YANGA-MBIWA | Montpellier, Defender, 23



CAREER STATS

Appearances
185
Goals
4
Assists
3

PLAYER FILE

Contract expires
30/06/2013
Price tag
€9m
Similar to
Lilian Thuram

Nevertheless, Yanga-Mbiwa remains a key component in the Montpellier jigsaw, with the club ready to welcome Champions League football to Stade de la Mosson for the first time. His importance to the team was reflected by club president Louis Nicollin, who said on Sunday that the
Rossoneri
must be prepared to part with all of the proceeds from Thiago Silva's €42m sale to PSG if they want to sign the highly-rated Frenchman.
In truth, Adriano Galliani and Co. would not need to. The €9 million-valued player enters the final year of his contract, and while a transfer to San Siro would perhaps be a little too soon in his development, a season of European exposure would do the world of good for a player who has been depicted as the next Lilian Thuram in the French media.
As for Milan, Yanga-Mbiwa is certainly an upgrade over current centre-back options Mexes, Bonera, Yepes and Acerbi, but his signing would not be a panacea. The Frenchman would only complement, rather than re-invigorate, a Milanese back-line still reeling from Thiago Silva's exit. The
Rossoneri
still need to do much more in the transfer market, not only in defence but all over the pitch.
Nevertheless, with there so few top-quality defenders present in the modern game, Milan should not be deterred. Yanga-Mbiwa is clearly a star in the making, and whether it takes him six, 12 or 18 months to develop his potential, he will succeed at San Siro.
Follow Mohammed Ali