Ibrahim Afellay
made his debut for PSV Eindhoven at the tender age of 17. He quickly established himself as one of Netherlands' brightest young talents and went on to spend eight successful seasons at the Dutch club. The dynamic midfielder joined
Barcelona
in January 2011 in the hope of conquering Europe despite strong interest from
Arsenal
manager, Arsene Wenger.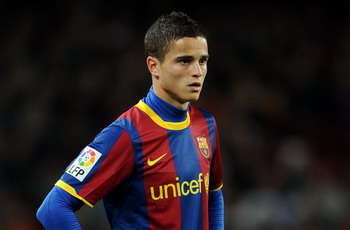 Afellay's time at the Nou Camp has been dampened by a cruciate ligament injury he picked up in September that kept him on the sidelines for seven months. Apart from his injury set-back, Afellay will continue to find it difficult to nail down a starting position in Barcelona's star-studded midfield. The Catalans are eager to boost their defending options and view Javi Martinez, who has stated that he isn't keen on a move to Nou Camp, as the ideal candidate to join their ranks. But quotes cannot be taken on their face value especially during the summer transfer window.
Barcelona need to free up funds to sign the Atletico Bilbao youngster and Afellay is the favourite to be ushered away in order to do that. He showed great promise at PSV and although he hasn't had the opportunity to shine at Barcelona, perhaps a change of scenery is all that is required for the Dutchman to flourish once again. Arsenal are in a desperate hunt for quality players who can grace the Emirates Stadium with its first piece of silverware while
Inter Milan
are in dire need of top notch players following a mass exodus over the past two years. The midfielder's relatively low market value is ideal for both clubs as Arsenal are frequently reluctant to pay over the top while Inter are crippled by their financial situation.
Arsenal have the advantage of being able to offer Afellay Champions League football next season while he would have to settle for the Europa League at Inter. As far as winning trophies are concerned, the London-based club haven't won one in over seven years and Inter's performances last season may suggest that they don't have the pedigree to win trohies at the moment either. The 26 year old should feel confident of attaining a starting role at the San Siro following the departure of some of their key players while he is likely to face the same guarantee at Arsenal as well. Andrey Arshavin and Yossi Benayoun are firmly out of the picture at Arsenal while their captain and talisman, Robin Van Persie has one foot out the door and could be followed by Theo Walcott if he does eventually leave. Despite the signings of Olivier Giroud and Lukas Podolski, that still leaves plenty of space for Afellay to occupy. In the footballing sense, Afellay's style of play is probably more suited to a team like Arsenal who thrive on ball possession.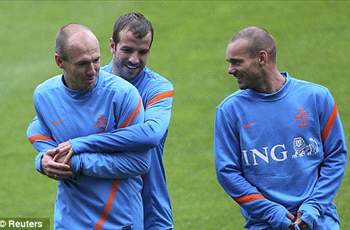 Prior to his move to Barcelona, Afellay was labelled as the 'next big thing' in Dutch football. He can still live up to that tag and a move away from the Camp Nou could well facilitate his efforts. He isn't the first Dutchman to be stifled by being part of a major La Liga side in recent times. Arjen Robben and Klaas Jan Huntelaar struggled to please at Real Madrid and moves away from the Santiago Bernabeu saw them meet their true potential with Bayern Munich and Schalke FC respectively.
However, Afellay is likely to draw on the examples of fellow attacking midfielders, Wesley Sneijder and Rafael van der Vaart. Both players didn't manage to meet the demands of the Madridistas and were eventually deemed surplus to requirements. Van der Vaart has been a revelation for Tottenham in the Premier League since his departure from Spain while Sneijder went on to win the treble with Inter Milan and was a prominent figure in the Netherlands' 2010 World Cup campaign in which they finished as runners-up to Spain.
Andrea Stramaccioni is a bright young manager at Inter who has instilled a n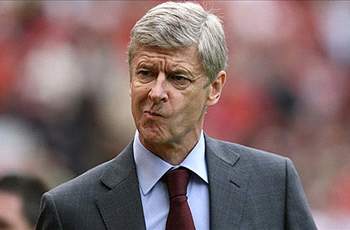 ew sense of purpose in the squad and isn't afraid to try new tactics. He is an organizer and pays attention to detail. Arsene Wenger, on the other hand, has presided over Arsenal since 1996 and his purist football philosophy and faith in youth remains intact. Wenger is the kind of manager that is capable of bringing the best out of players, his only problem being the inabilty to hold on to them. As a player in his prime years, Afellay should want to play under the tutelage of the Frenchman and be a part of the Champions League but the challenge at Inter coupled with the opportunity to link up with Sniejder may affect his decision.
Ibrahim Afellay is a dynamic player with tremendous skill on the ball and has a good turn of pace but most importantly, he hasn't reached his optimum level yet. In all likelihood, a move away from Barcelona will benefit him, all that remains is the path he chooses away from the club. Will he follow in Sneijder's footsteps and settle at the San Siro or will he opt for Van der Vaart's path en route to London?
Should Afellay sign for Inter Milan or Arsenal? Leave your comments below.