EDITORIAL

By Arkaprabha Chakraborty
So it's most likely that
Arsene Wenger
has lost yet another star from his diminishing constellation. But
Arsenal
's problems have been so well documented over the last few years that it seems unnecessary to try and dwell on them even more over here. Let us, instead, focus on the eye of this new storm, Robin van Persie. More specifically, where
Robin van Persie
might be headed.
One thing is more likely than others and that is he won't be playing for another Premier League club if his
father's words
are to be believed. Just a month back he was quoted saying: "
Manchester City
is not an option. It's impossible to play for another club than Arsenal in England."
But if there's anyone who can tempt him out of that line of thought, it would be the blue half of Manchester with its promises of money and competitiveness.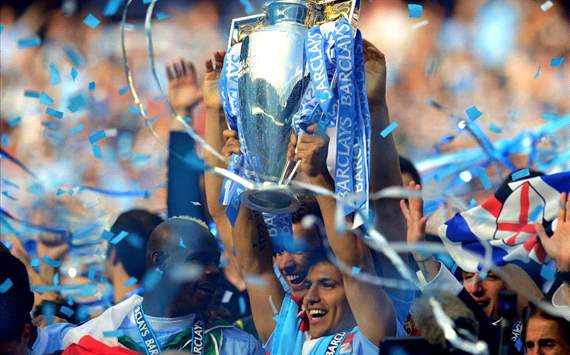 Moneyball |
But crucially, Man City also have a success factor in their favour
But then Robin van Persie is not one to be content sitting on the bench with Angry Birds at his side. And fighting week-in week-out with some of the best strikers on the planet, that's bound to happen sooner or later. Add to that his "loyalty" (in a warped sort of way) to Arsenal will see him respect them enough to not join a Premier League rival. What van Persie will do if he moves to a Champions League playing side that gets drawn against Arsenal remains to be seen.
Paris Saint-Germain has shown some interest, but really, other than staying in glitzy Paris, there isn't much in it for him. The wages offered could easily be rivalled by Man City and there is no surety of success in spite of being far and away the side with the most resources and best players. They still managed to lose the title to completely unknown Montlpellier, who had hardly spent €10 million in the transfer window. With them being close to signing Zlatan Ibrahimovic, the interest in van Persie has cooled off.
So remains the team that has shown interest in the flying Dutchman right from last January. Serie A Champions, the grand Old Lady of Turin,
Juventus
. They seem to have everything going for them. Immediacy of success. A near certainty for the Champions League for years to come and the highest probability of consistent trophy return combined with the most number of starts.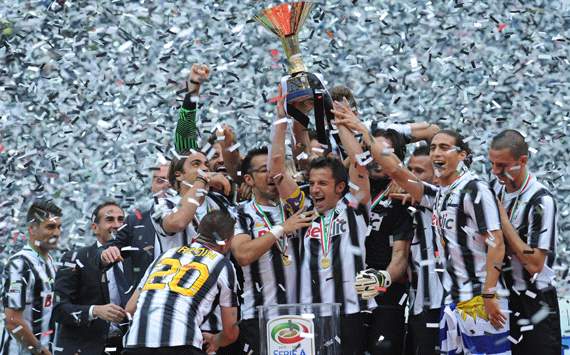 Tempted by the trophy |
Will Juve's success and opportunity combine to lure RVP?
Juventus play a 4-5-1 which sometimes shifts into a 4-2-3-1 or a 4-3-3, a perfect system for van Persie who has been so used to being the lone striker among three forwards. And needless to say, the service of Andrea Pirlo from the back. And there is, of course, glamour of Italy and being part of the most successful club in the country.
But so far we've been talking about how van Persie would like Juventus. Have we thought about how Juventus will like van Persie?
They'd "absolutely love it" to steal out of context the words of a former player who made himself famous in another kit of black and white, Kevin Keegan. van Persie is exactly the sort of player
Antonio Conte
lacks and needs to charge up his side's potential in Europe.
Alessandro Matri, their current centre-forward, is good, no doubt, but has been quite profligate on more than one occasion. He isn't a top quality striker, and domestically as well as in Europe, that could be the difference between a win and a loss. Marco Borriello and Fabio Quagliarella aren't strikers who can give you more than 20 goals in a season respectively and for a team challenging in Europe, it is a crime not a have a centre-forward who can score goals at will.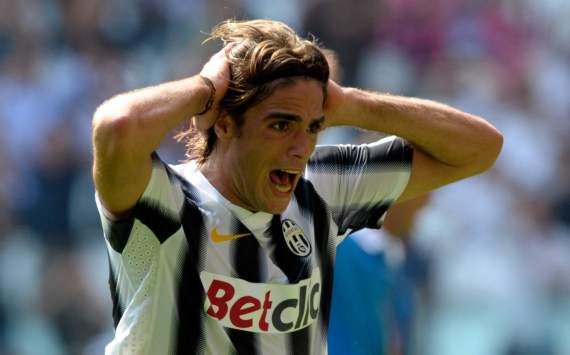 Not enough |
Matri is good, but short of being a consistent threat in Europe
The new signing of Mauricio Isla is a much refined version of Theo Walcott at Arsenal, having the ability to cut inside with pace from the right. With the scurrying Giovinco on the other wing, Pirlo has three fast forwards to aim at, one a good service-man, one the complete target-man cum goal-poacher and the other a little bit of both.
Will this potential move be a Renaissance for van Persie's trophy count? Will he go somewhere else? Will he sign a new deal at Arsenal after all? Let's wait and see.
How do you stay up to date with football when on the move? With

http://m.goal.com

– your best source for mobile coverage of the beautiful game.